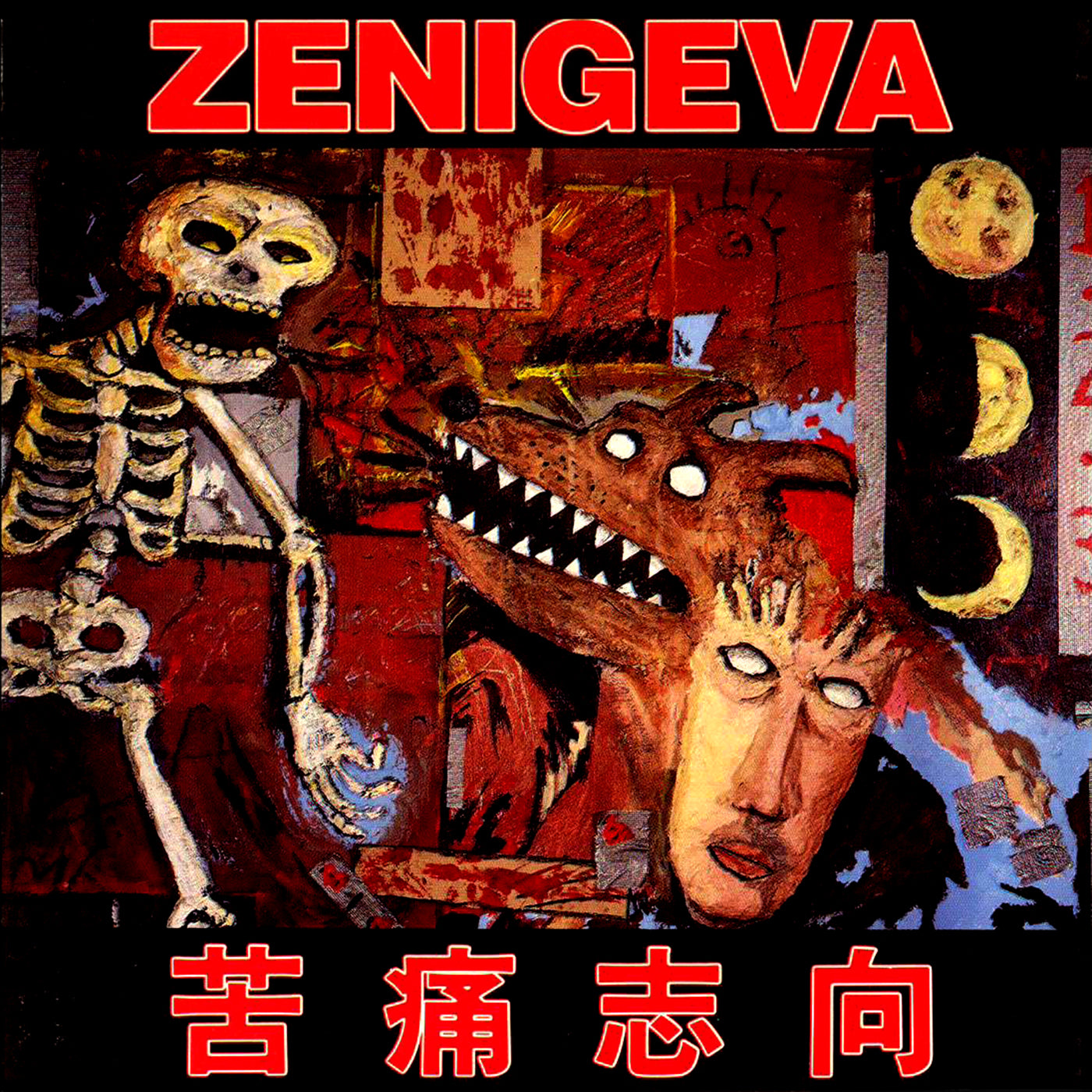 v135 - Zeni Geva - "苦痛志向 (Desire For Agony)"
Artist Name: Zeni Geva
Album Title: 苦痛志向 (Desire For Agony)
Virus #135
Debut A.T. full length from the infamous noise-core trio featuring KK Null! Definitely one of the most extreme records ever in the very extreme genre of noise-core! Produced by Steve Albini, these songs are unlike any other for intensity & creativity- hide the weak sauce and pass the burl!