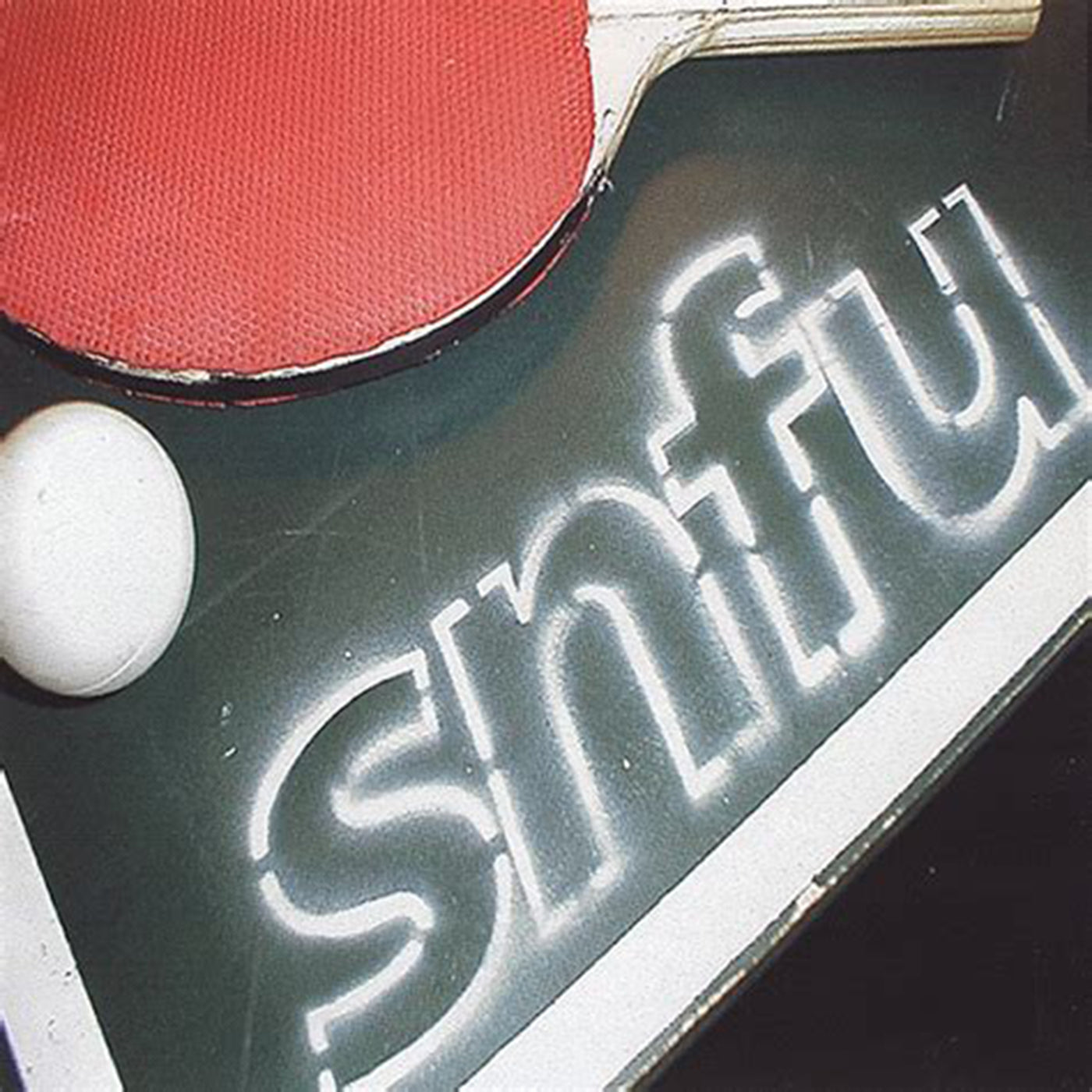 v239 - SNFU - "The Ping Pong EP"
Artist Name: SNFU
Album Title: The Ping Pong EP
Virus #239
"I have to start by saying, I'm tired of answering the question, what does
SNFU
mean? It doesn't mean a thing. At one point it meant, "Societies No Fucking Use".
This is the latest EP from the original skate-punks out of Canada and their first studio recordings since their Epitaph album.
The band was born in 1981 on the eye of the great Edmonton Oilers hockey dynasty. Three high school skate punks, Marc & Brent Belke and Mr. Chi Pig decided that they wanted to paint their names on the punk rock wall of fame. Having been immersed deep into the local skate scene, the guys decided that they wanted to fuse the energy of skateboarding and the aggression of punk rock into what later became skate punk. Many people over the years have described
SNFU
as one of the originators of skate punk. Time has not caught up with the band.
Like many other bands, there have been personnel changes. Brent Belke left the rigours of touring behind so he could work on a degree in music composition. The core of
SNFU
has always been Mr. Chi Pig, the lyricist and Marc Belke, the composer. The core is still solid.
The current SNFU line up has Mr. Chi Pig (vocals), Marc Belke (guitar), groove master, Starbuck (bass) and the new fire on drums, Corporal Ninny of Edmonton's legendary hard-core act, LAMS.
SNFU have been writing a load of new material. This ep contains 5 songs to show you where they are at, and should tie you over until the next full-length comes out in 2000. It comes out close on the heels of their live album "Let's Get It Right The First Time" , which came out in 1998.