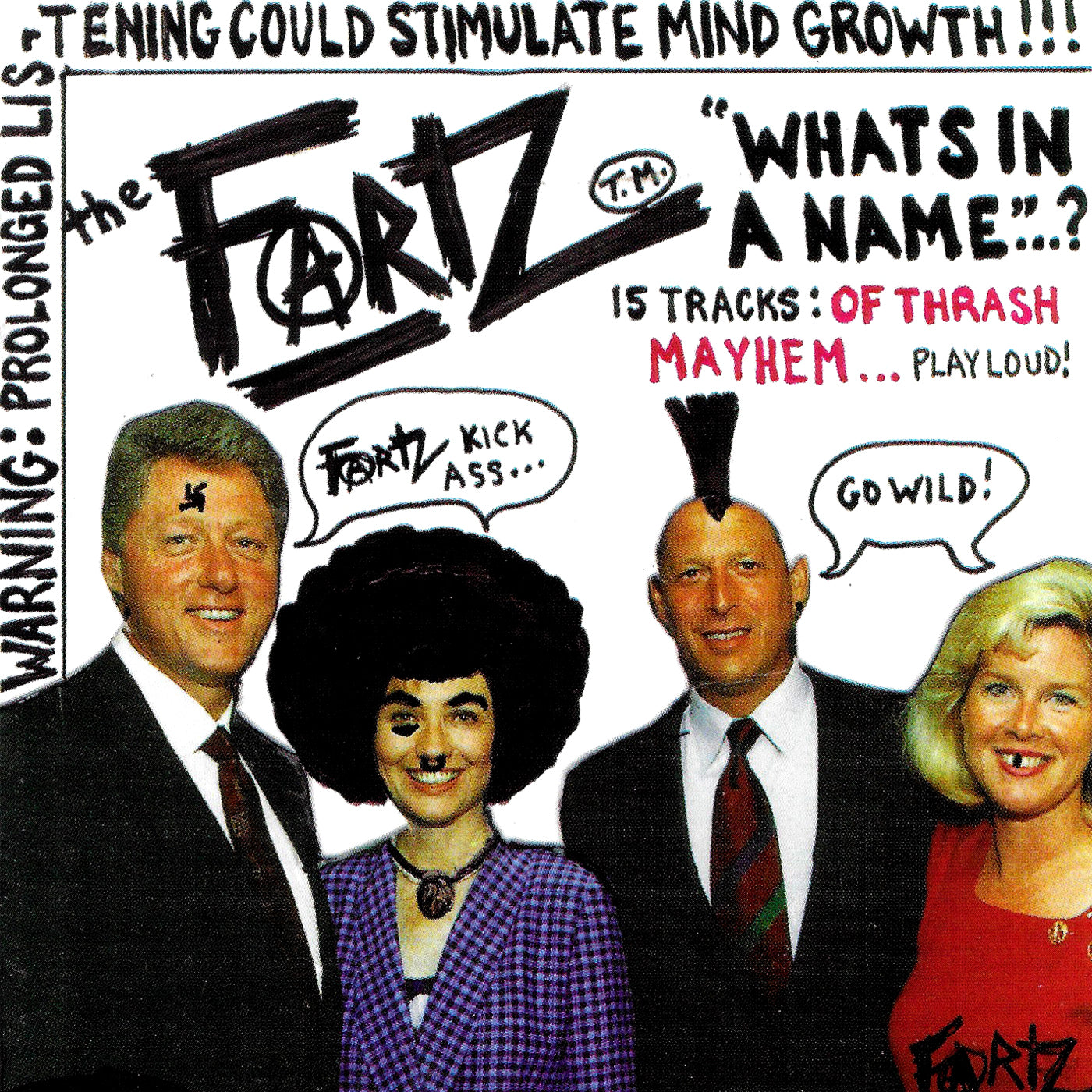 v262 - The Fartz - "What's In A Name...?"
Artist Name: The Fartz
Album Title: What's In A Name...?
Virus #262
Searing Seattle hardcore pioneers The FARTZ are back with a bang! Like last fall's Ratos De Parao "Sistemados Pelo Crucifa" album, this new Fartz re-recording is arguably more insane than the first time around. That's right, all but one of these songs appeared on the re-issue "Because This Fuckin' World Still Stinks..." LP/CD that we released in 1998. Yet re-done with state-of-the-art kick ass ass production and delivery most will feel far superior to the original.
Blaine's paint-peeling vocals are intact, fortified by the surprise return of the original bass player/lyricist/art "genius" Steve, plus Alex Maggot Brain (ex-Accused) on guitar and Karl Fowler (ex-Detonators, North American Bison) on drums. This live in the studio outburst was set up, recorded, and mixed in 14 hours straight by legendary Seattle knob-twiddler Jack Endino (Nirvana, Mudhoney, Zen Guerrilla, No WTO Combo, etc., etc.,..
It features the song Police Force that was on our latest label sampler Ecstasy Of The Agony, as well as a Black Sabbath cover, Children Of The Grave.
In your face cruel-school hardcore as raw as it gets. Music to torture retro power-poppers by.
We like this album so much, we decided to put it on the CD - twice. After the 15th song ends, song 1 starts again...