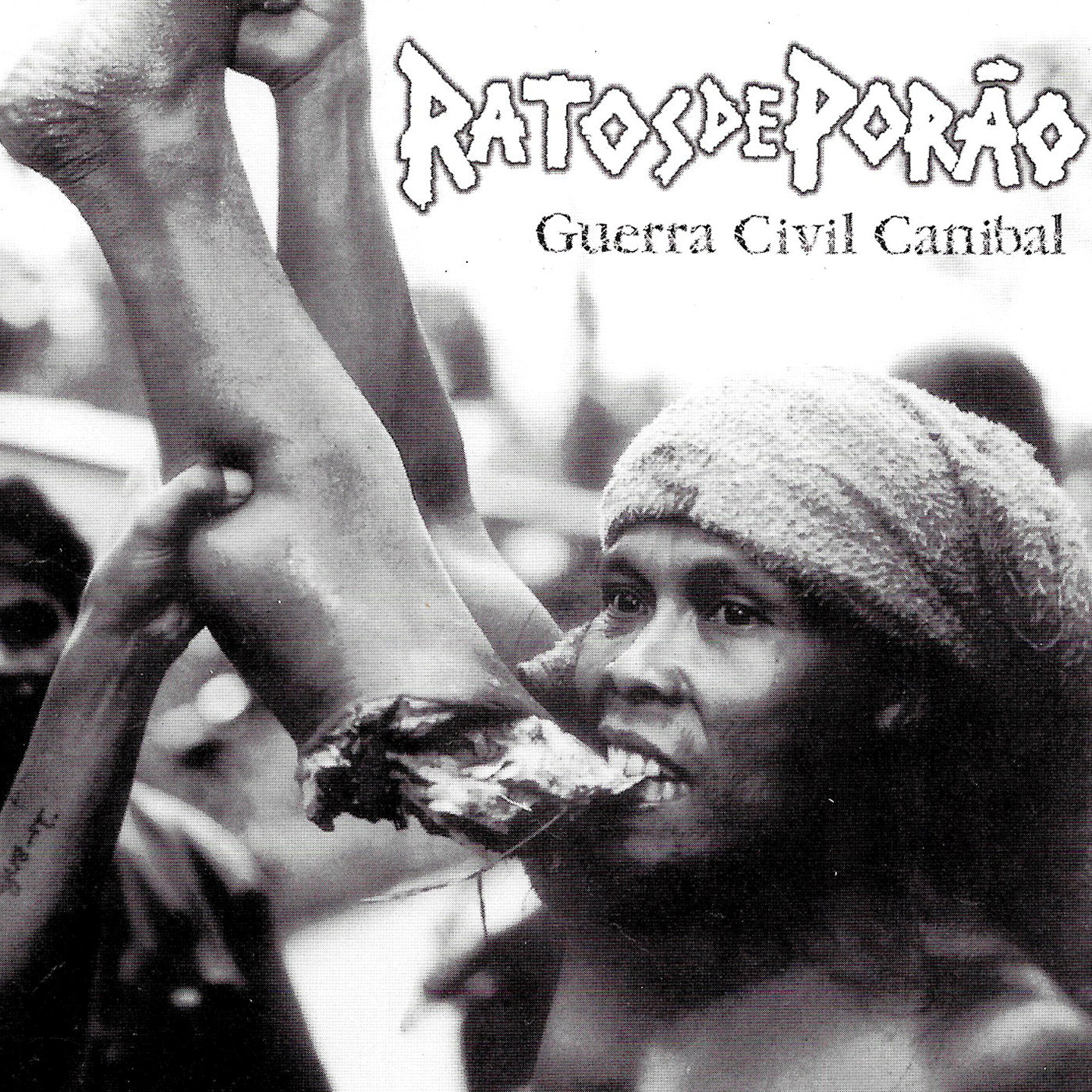 v265 - Ratos De Porão - "Guerra Civil Canibal"
Artist Name: Ratos De Porão
Album Title: Guerra Civil Canibal
Virus #265
RATOS DE PORAO ("Basement Rats") hail from Sao Paolo, Brazil, where they have been a cornerstone of the punk/hardcore community for almost twenty years! In 1983, RDP released one of the first South American hardcore albums, the explosive Crucificados Pelo Sistema.
Long-standing friends of countrymen SEPULTURA, the band also maintains close ties to the region's metal community. RDP's music began to reflect this alliance after 1987, evolving into an early hybrid of metal and hardcore.
Guerra Civil Canibal (10"/CD), our third collaboration with RDP, features eight songs of sheer, unmitigated power. In their usual, politically charged manner, the title track's Portuguese lyrics speak to the terrors of "ethnic wars around the world and the crazy ways that people go deep into blindness." Other songs take a more personal bend, as singer Gordo shares some of his life changing experiences. The release also includes covers of HALF JAPANESE (Fire To Burn) and SEPULTURA (Biotech Is Godzilla), (both transformed by that distinctive RDP sound), a tongue in cheek homage to friends THE VARUKERS, and a song that was omitted from 1998's Carniceria Tropical.