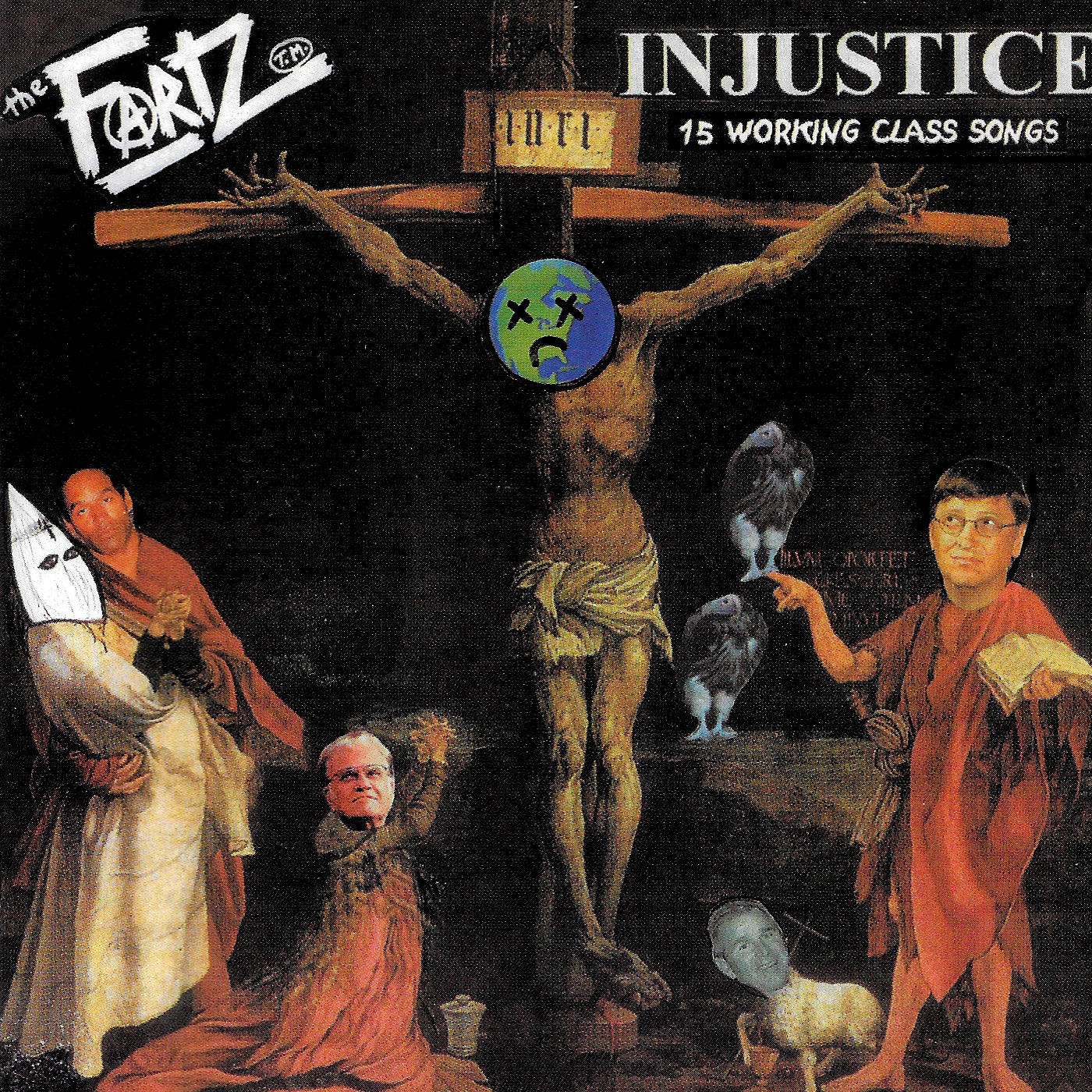 v279 - The Fartz - "Injustice - 15 Working Class Songs"
Artist Name: The Fartz
Album Title: Injustice - 15 Working Class Songs
Virus #279
THE FARTZ, hailing from 'neath the dreary skies of Seattle, terrorized the Northwest in the early 80's and reformed in 1998 after a long hiatus.
Here's an album channeling their pent up hardcore rage of post-Reagan years!
Recorded, and mixed on December 22 and 23, 2001 at Private Radio in Seattle by legendary Seattle producer Jack Endino (Nirvana, Mudhoney, Zen Guerrilla, No WTO Combo, etc., etc.), showcasing some serious production chops in addition to the robust, no-frills songwriting of the Fartz.
These are the first new songs the band has written and recorded since they reformed four years ago.  The band's current lineup has been solid for the past three years, occasionally playing in the Seattle area to instill fear and reverence in the youth of today.