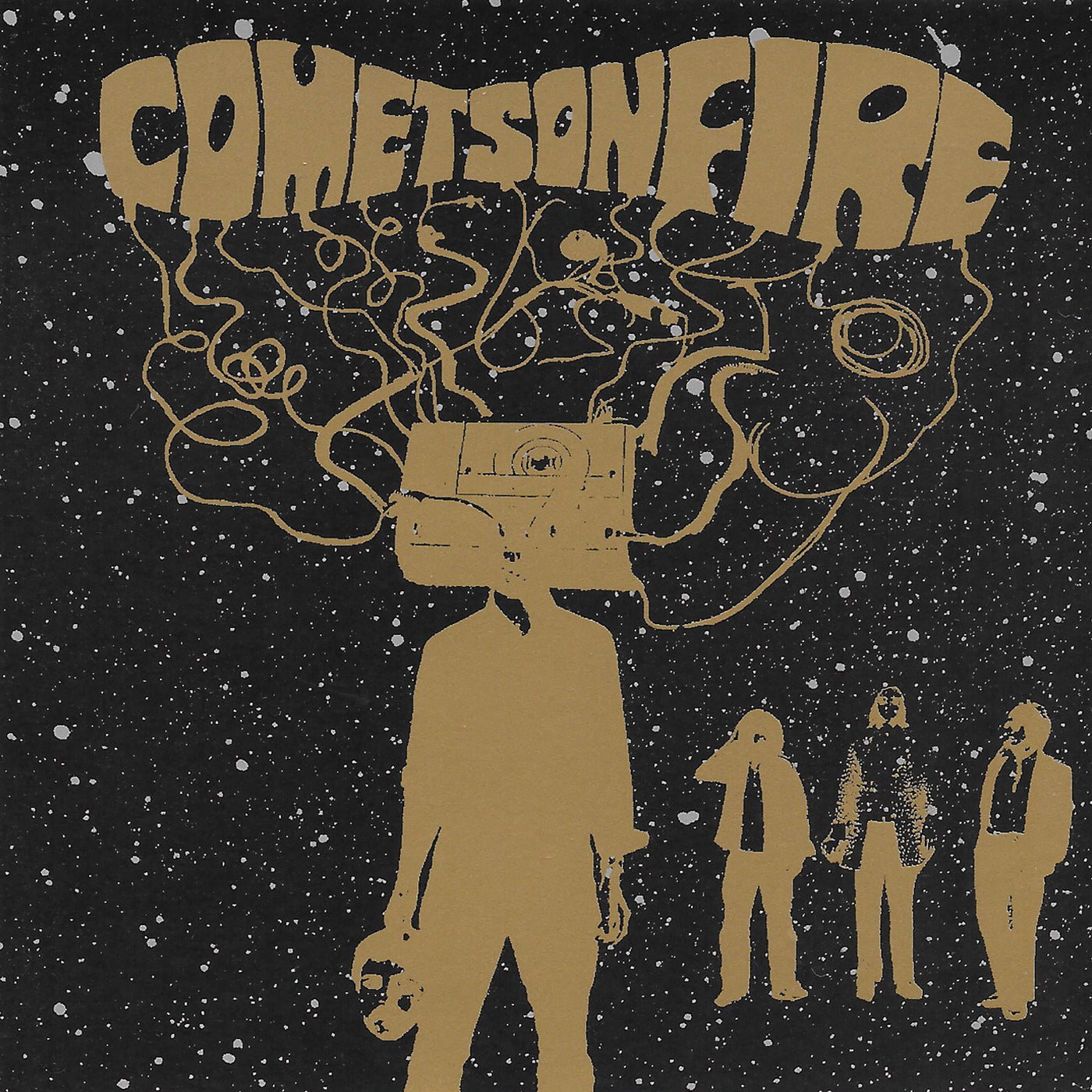 v301 - Comets On Fire - "Comets On Fire"
Artist Name: Comets On Fire
Album Title: Comets On Fire
Virus #301
First full-length release by psycho-psyche freaks COMETS ON FIRE. COMETS deliver dark and damaged acid rock served in a crude and blown out speedball of BLUE CHEER, HIGH RISE, JAMES WILLIAMSON and a shit-faced-drunk Roxy-era Eno. Methamphetamine and Schnapps-drenched lullabies take it straight into the sonic shit storm, shifting from 4/4 power rock to imploding free form. Echoplex treated tales of drug-crazed space travelers, graverobbers in love and cosmic cannibals. Recorded by COMETS ON FIRE onto 4-track with the levels in the bloody red in a basement and garage in Santa Cruz, California. Tinkering, mixing and sound manipulation with help from Tim Green (FUCKING CHAMPS, NATION OF ULYSSES).