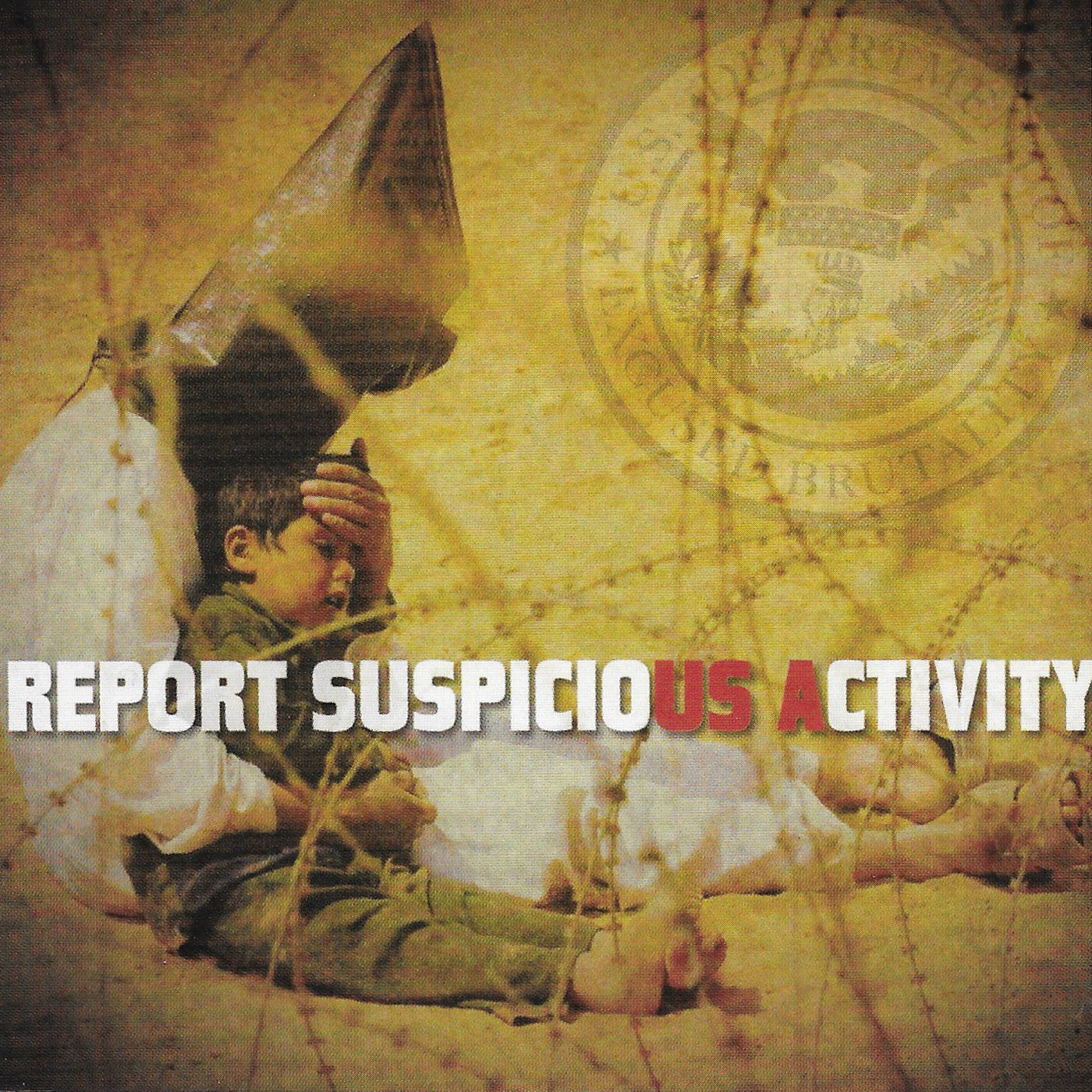 v341 - Report Suspicious Activity - "Report Suspicious Activity"
Artist Name: Report Suspicious Activity
Album Title: Report Suspicious Activity
Virus #341
G. W. Bush was re-elected and the war in Iraq still rages on—a mere status quo or a tinderbox of popular rage waiting for someone to light the fuse?
Vic Bondi
of the seminal Chicago hardcore band
ARTICLES OF FAITH
steps up with a lit match: a new band called
REPORT SUSPCIOUS ACTIVITY
, featuring former
JAWBOX
member and producer extraordinaire J. ROBBINS. What started out as a Vic Bondi solo project quickly grew into a fully-fledged band, fortifying Bondi's soulful songwriting with Robbins' production chops.
REPORT SUSPICIOUS ACTIVITY
finds the unadulterated anger and political edge that fueled AOF, and injects them into a more modern—but no less searing—sonic arrangement that flirts with post-hardcore but manages to stay more "hardcore†than "post.†There's a definite DC hardcore underpinning that marked the later AOF material and belies Robbins' DC roots. This record features one previously released song from Vic Bondi's
Fortunate Son
EP - Virus299, and a cadre of new Robbins-produced songs inspired by the social and political mire that is America.