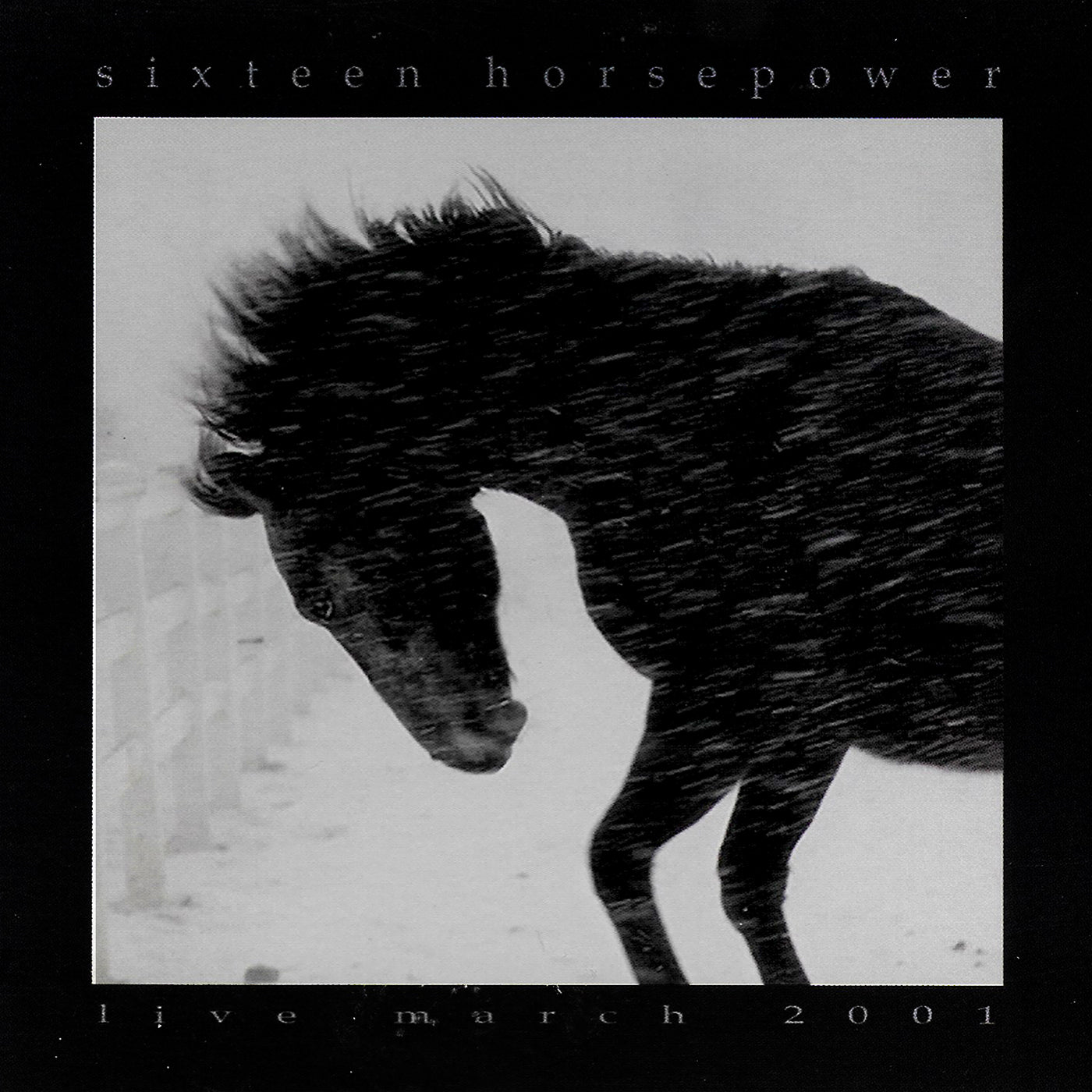 v384 - Sixteen Horsepower - "Live March 2001"
Artist Name: Sixteen Horsepower
Album Title: Live March 2001
Virus #384
Despite their official dissolution a few years ago,
16 HORSEPOWER
casts a long shadow that colors the gothic Americana genre today. Ex-members' bands (Woven Hand, Lilium, etc.) are engaging and critically lauded, but the demand for posthumous
16 HORSEPOWER
releases never seems to cease.
Live March 2001
is a live recording of one of
16 HORSEPOWER
's classic, best recorded shows, released in North America on Alternative Tentacles and on Glitterhouse in Europe.
 
 
While live albums are often fodder for completists,
16 HORSEPOWER
's intoxicating material becomes even more potent on stage, making them live a must-have release. Their instrumentation transforms the usually lighthearted banjo and squeezebox into the loneliest choir that accompanies the smoldering voice of David Eugene Edwards. Often likened to
Nick Cave
and the Bad Seeds
,
16 HORSEPOWER
definitely has that laudanum-soaked aura, but is firmly rooted in Americana. Unlike their contemporaries, however, they aim beyond popular music in the key of sad and delve right into the human condition for something weighty and substantial. The way
16 HORSEPOWER
pours themselves into writing and performing,
Live March 2001
, the third installation of their live material, will surely be welcomed with open arms, not with snipes about bludgeoning dead equines.