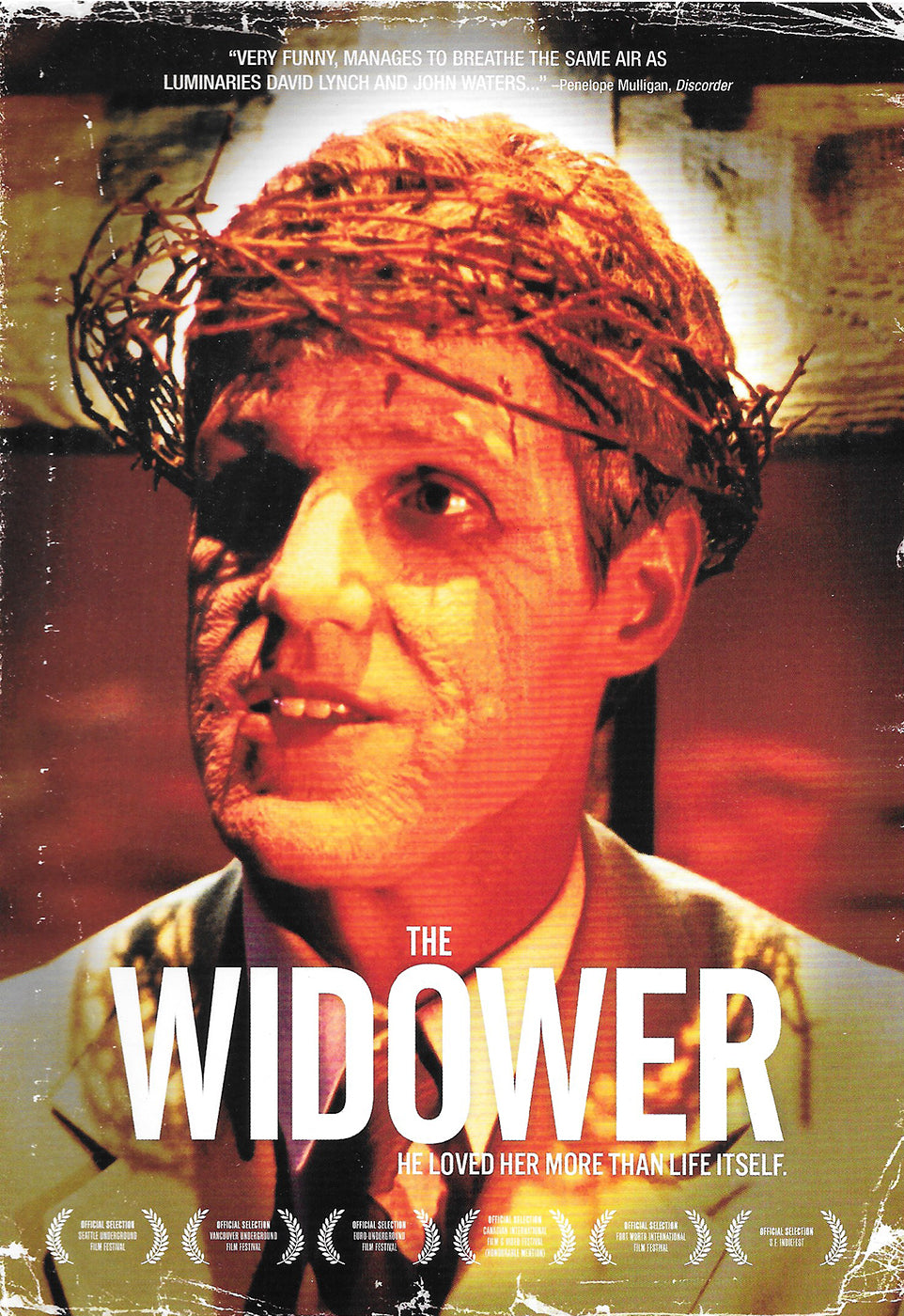 v408 - Various - "The Widower"
Artist Name: Various
Album Title: The Widower
Virus #408
The Widower
is a surreal black romantic comedy featuring familiar faces like
JELLO BIAFRA
,
Joey "Shithead" Keithley
,
ANI KYD
and
NARDWUAR THE HUMAN SERVIETTE
; this package includes an incredible previously unreleased soundtrack!
With
The Widower
, director
Marcus Rogers
has created an instant cult classic. Inspired by the sinister visions of David Lynch and the colorful, comic book camp of John Waters, the film is a cartoonish world of decay in a timeless, nameless city, where the very fringes of reality are starting to unravel. This is especially true for Milton, the nebbish romantic widower who is unable to face the reality of his wife's demise... But why should he? She still talks to him.
The Widower is a creepy, kitschy comedy about love and death, blood, cops, and donuts, that has some surprisingly sweet touches among the corpses, punk rock and out-sized characters! The previously unreleased soundtrack CD features Neko Case and Her Boyfriends, DOA, The Smugglers, Chris Houston, The Astronuts, The Loudmouths, Huevos Rancheros, Bughouse 5, Coal, Thee Goblins, Elvis Love Child, The Mach III's, Sarcastic Mannequins, The Problematics and The Colorifics.
DVD EXTRAS
* Original B&W short film
* Making of The Widower featurette
* Uncensored electronic press kit
* Production stills
* Coal "Alone, I Honeymoon" music video