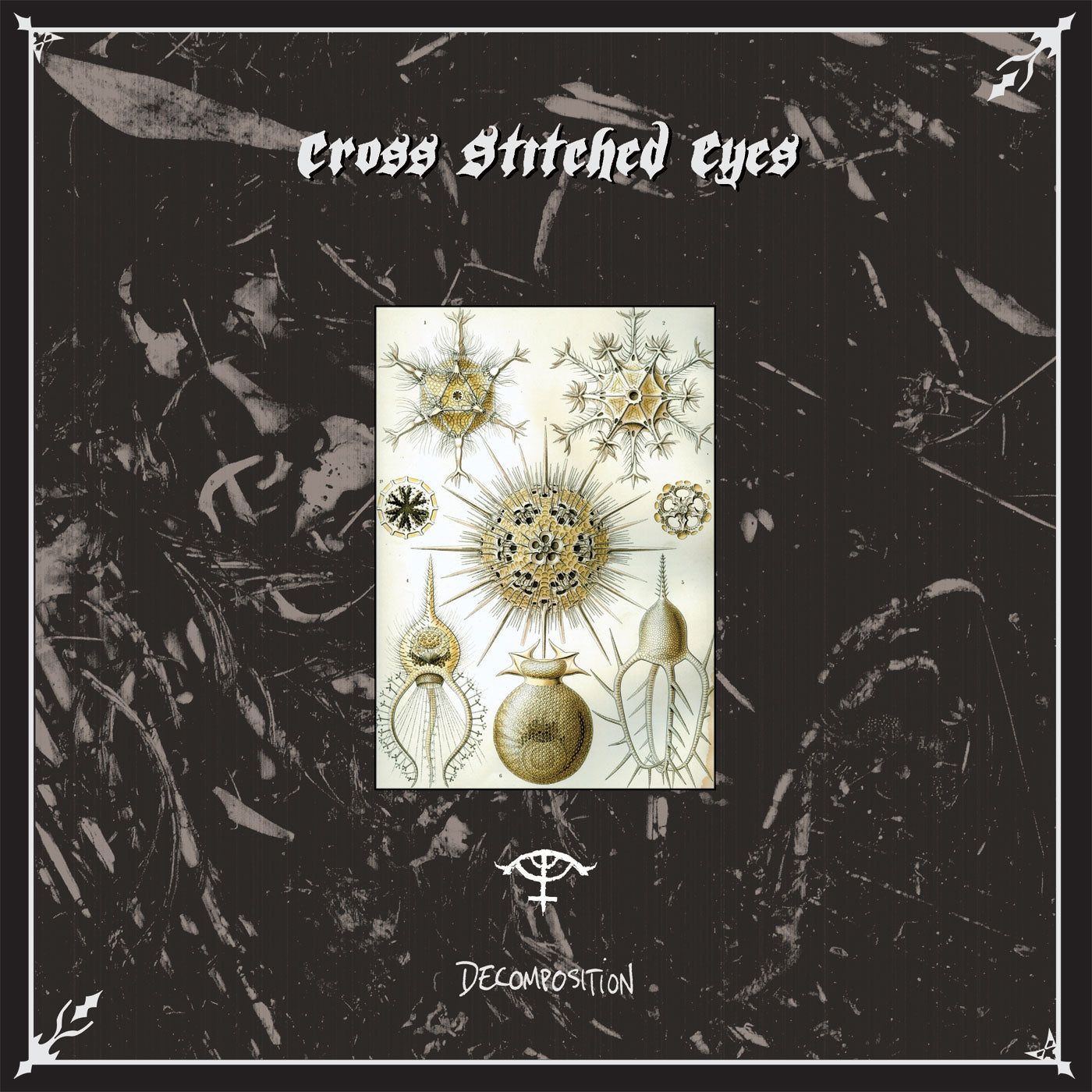 v435 - Cross Stitched Eyes - "Decomposition"
Artist Name: Cross Stitched Eyes
Album Title: Decomposition
Virus #435
Decomposition, the 2nd full-length by US / UK / German collective Cross Stitched Eyes, follows in the tradition of anarchist punk and death rock (think Rudimentary Peni, Cortex, The Mob, and Killing Joke). Embracing the many irrational and visceral shades of this style's darkest corners, the album decidedly rejects traditional copy-and-paste guidelines of musical conformity with a puncturing attitude. The harsher side of Cross Stitched Eyes derives directly from the band's artistic influences and its deconstructed presentation.
Decomposition's leadoff track "We Follow" evokes reactions to seemingly unchanging lifestyles with a vitriolic diatribe. Others like "Animated Corpse" and "Earth's Defiant" display a lyrical depth seldom heard these days. At times benign, at others aggressive, Decomposition explores the complicated relationship between dark and light. Repeated spins are unavoidable!
Cross Stitched Eyes features members of Zygote, Alaric, U.K. Subs, Smart Pills, Anger of Bacteria and Endrophobia. Tim Shapland produces all the band's recordings and captures the urgency of their sound; he also shreds on the guitar. Jason Willer drives the beat and his vocals shape the songs, leading with the direction of an intuitive scavenger on the hunt. Steve Daniel anchors the low-end rhythmic components with an industrious attitude that is uniquely his own.