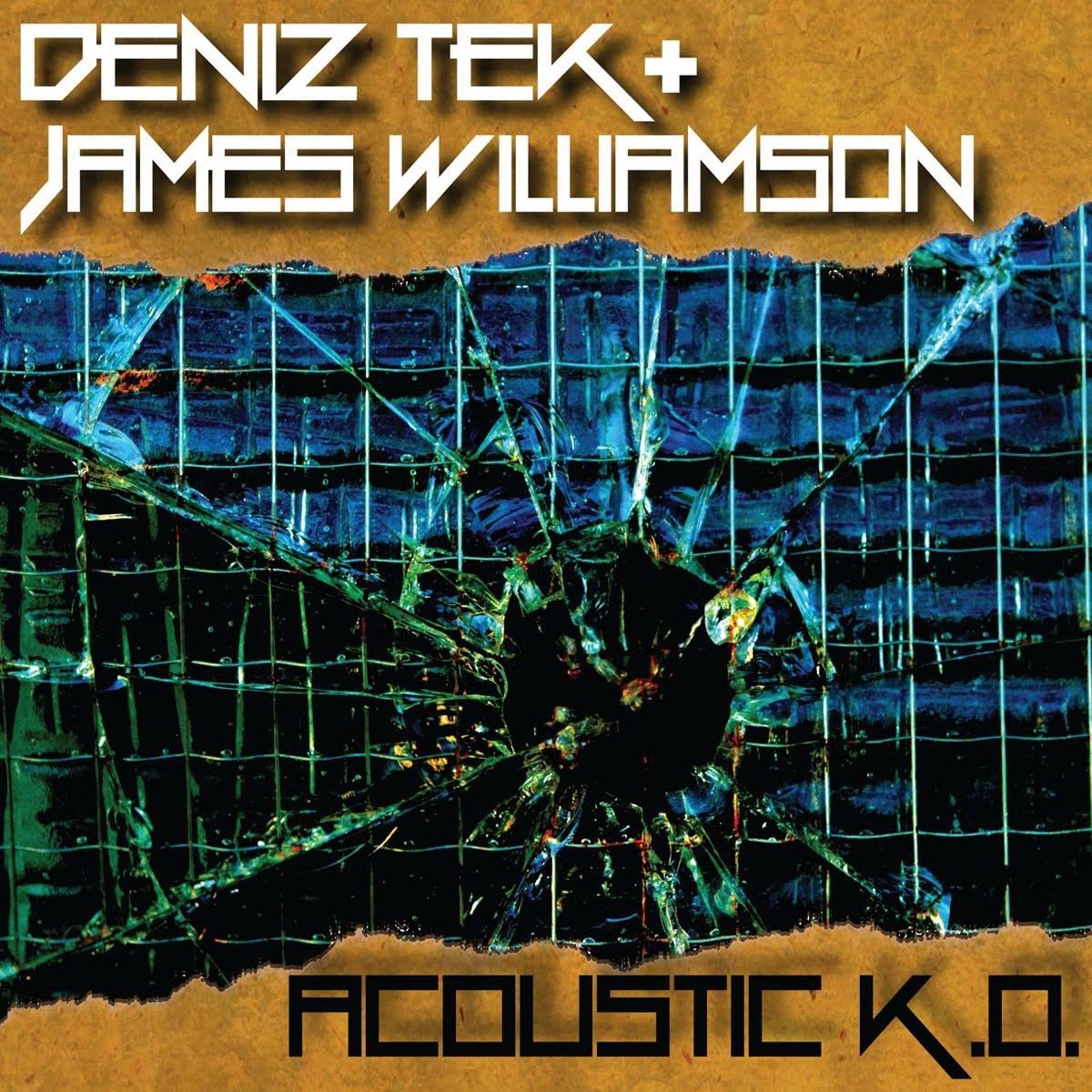 DENIZ TEK & JAMES WILLIAMSON "Acoustic K.O." CD
"Acoustic KO", the 2017 EP by Deniz Tek and James Williamson featuring new all-acoustic versions of classic songs from Raw Power and Kill City. Co-written and produced by James Williamson.
From James Williamson: "I first met Deniz and Anne Tek in 2011 when doing the Ron Asheton Tribute show at the Michigan Theatre in Ann Arbor. Deniz had been a good friend of the Ashetons (having come from Ann Arbor like them) and had been asked to play on some of the old Stooges tunes that night.
Later we stayed in touch during the times I would visit Australia on tour with the Stooges. And, it turned out that he visited the Big Island of Hawaii frequently as do my wife and I. In fact during one of our get togethers on the Big Island Deniz mentioned that we should record some acoustic songs together. Maybe do some of my old stuff. It was later that day, hiking in a remote area on the Big Island, that we came across some abandoned trucks. Anne got the camera out, and said "there's your record cover!" Oddly, in a parallel development, a long time fan and incredible collector of Stooges Memorabilia, Hakan Beckman had suggested a couple years earlier that Night Theme should be orchestrated. Further, he had developed a fantasy album cover called "Acoustic K.O." I loved those ideas and now had the vehicle to realize them.
So, thats how it all started. However, once we began recording the album took on a life of its own. If this was to be called "Acoustic K.O." It needed to be entirely acoustic. Michael Urbano broke out his old 1920s drum kit and Gregg Foreman used my old 1930s pump organ and a piano. Guitars of course were acoustic, and the only exception was the bass that Bob Glaub played was an old hollow body Kay since an upright just didnt sound right for these songs. The horn section rounded everything out. For Night Theme, I enlisted the help of Mark Culbertson, musician extraordinaire, who had played contra-bass for me on the albums "Ready to Die" and "Re-Licked" to do the arrangement. He did an extraordinary job!"