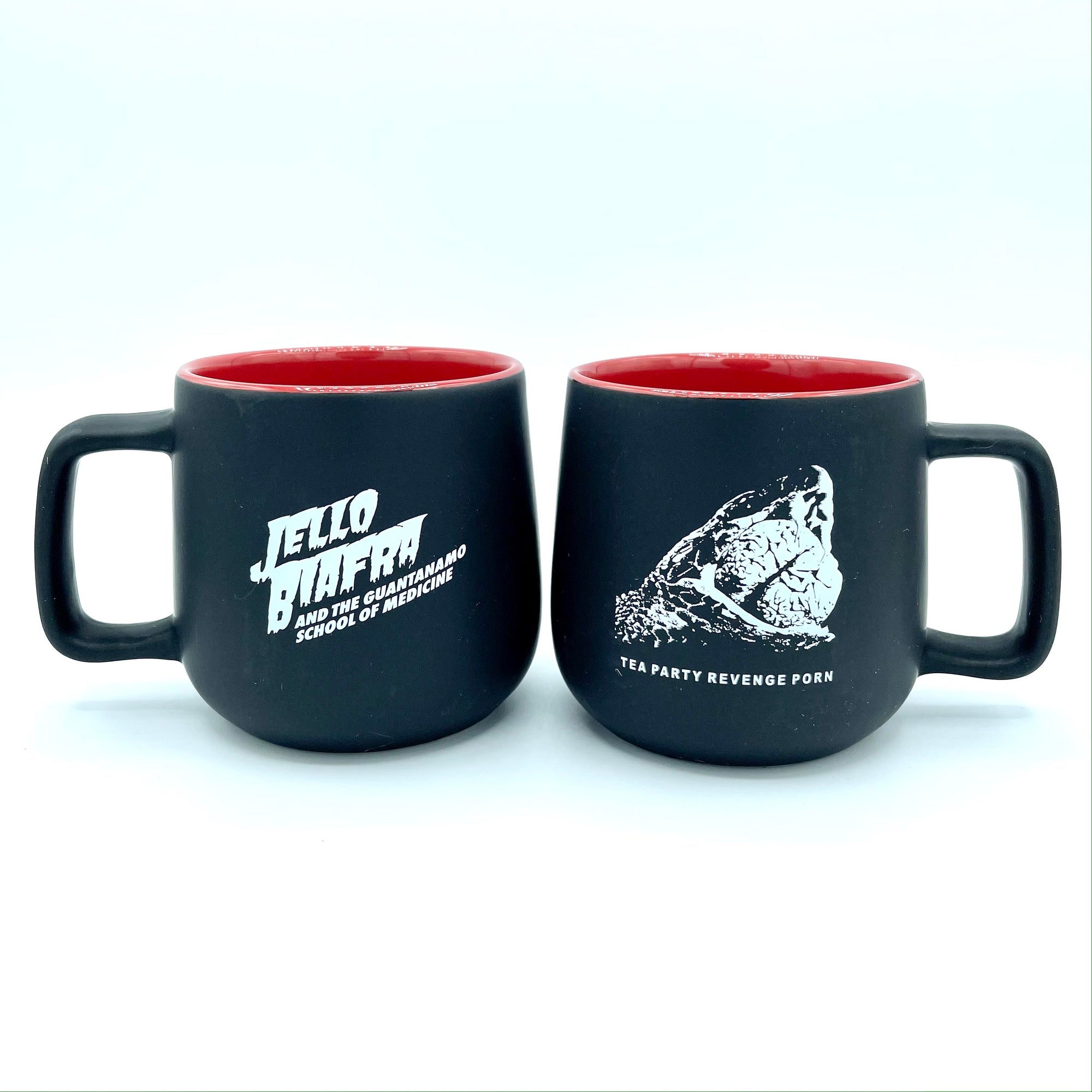 JELLO BIAFRA & GSM "Tea Party Revenge Porn" Coffee Mug
It's HERE!! The highly anticipated complimentary MUG to go along with TEA PARTY REVENGE PORN! Jello Biafra and the Guantanamo School of Medicine's OFFICIAL MUG.
Does Jello's words hold water?? His MUG sure does. It can hold other substances as well, such as plants! Other liquids! Loose change! Pens! The same album art featured on Tea Party Revenge Porn, the BRAND NEW future-classic punk record by JBGSM. This MUG is 16 ounces! Features art by Winston Smith and ArnoCorps, HOLZFEUER! ALRIGHT!