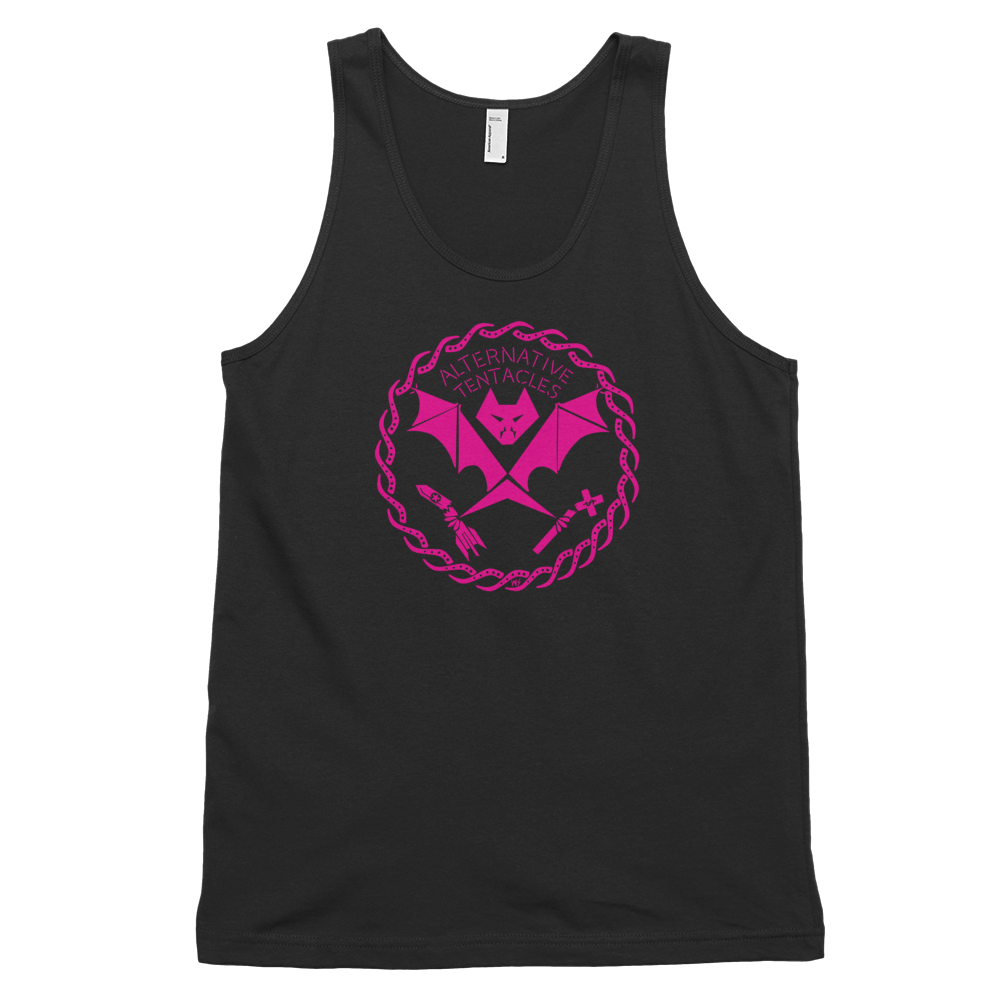 Pink Bat Logo - Tank Top - Unisex
Drawn by artist Winston Smith in 1979, this logo has appeared on every A.T. release since! Pink print on a black tank. Absolutely classic!
This unisex tank boasts a nice drape, which is ideal for layering or dealing with the summer heat. In true American Apparel style, the tank is extremely smooth and soft, and has reinforced smooth arm and head holes. The t-shirt is made out of 100% cotton jersey, with banded arm and head holes. Made in the USA, sweatshop free.