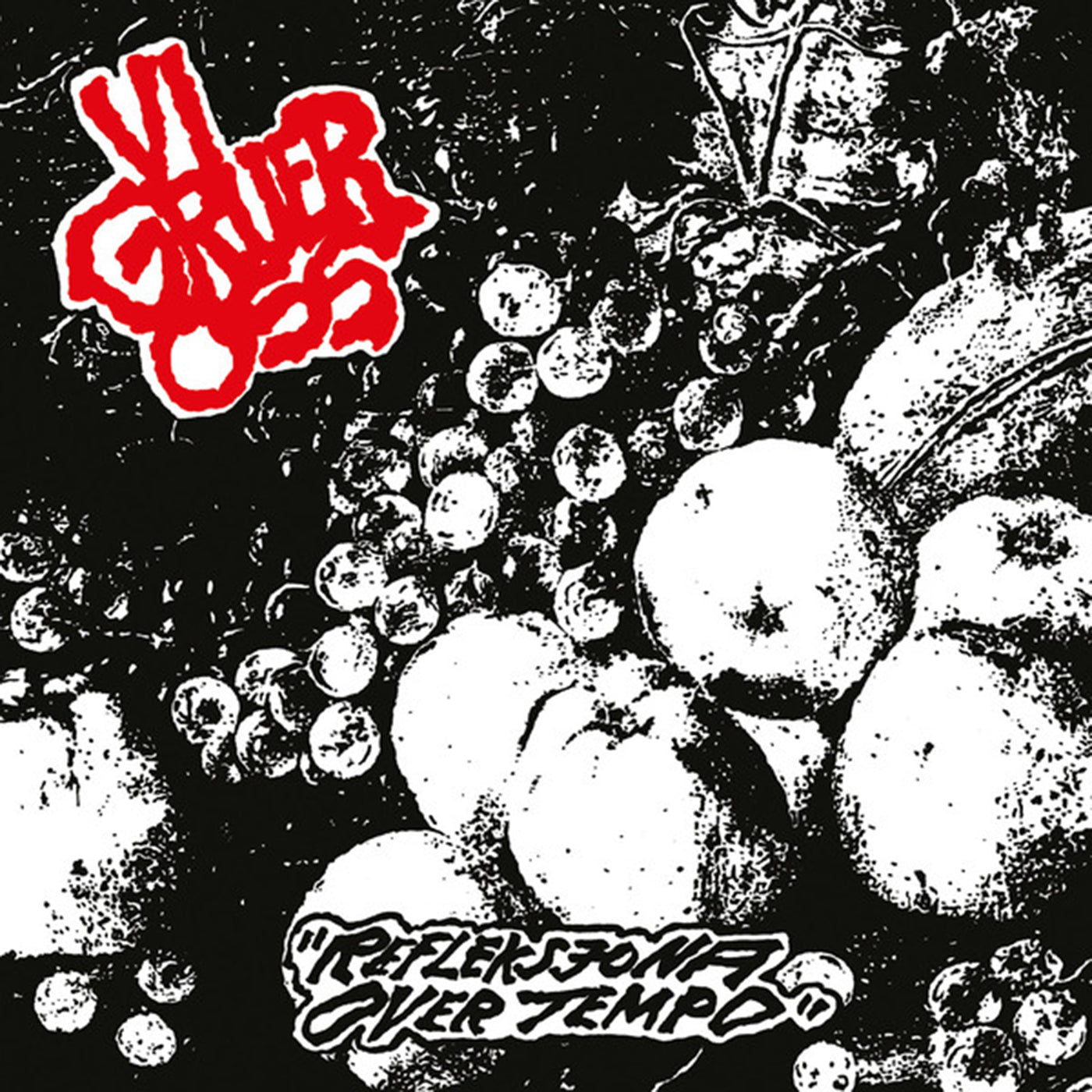 Refleksjona Over Tempo
VI GRUER OSS is a Norwegian Hardcore from Trondheim which started in 2002 playing punk as fast as possible, in line with Swedish hardcore bands like Mob 47 and Crudity. Textually, they made a relatively basic criticism of contemporary times, however still current with songs like Sæt ned prisan about Team Traffic its ticket prices or the self-explanatory "politician's fool". The following year, the first release came, a CD-R demo that has been shown afterwards very difficult to get hold of. Since that time they have released a 7 " (2004), a split 10 "with Anti-Contrast (2005) and the 41 singer long The LP "Punk Population Propaganda" released in 2008.
Almost 9 years later, a new LP, Reflection on pace. Genre-like, the release is still in hardcore punk category, but the songs have become somewhat longer and more through work. The pace is still sometimes high and the two vocalists switches to desperately shouting out the genre-typical lyrics. The song material carries more melody, and they have received good help from Paul Gaupseth in Nordstern Studio.
The band consists of Atler (vocals), Petr (vocals), Orkj (guitar and vocals), Schw (bass) and JR (drums). The members also have quite a few others band project behind them, including Dark Chapter and Black vision.