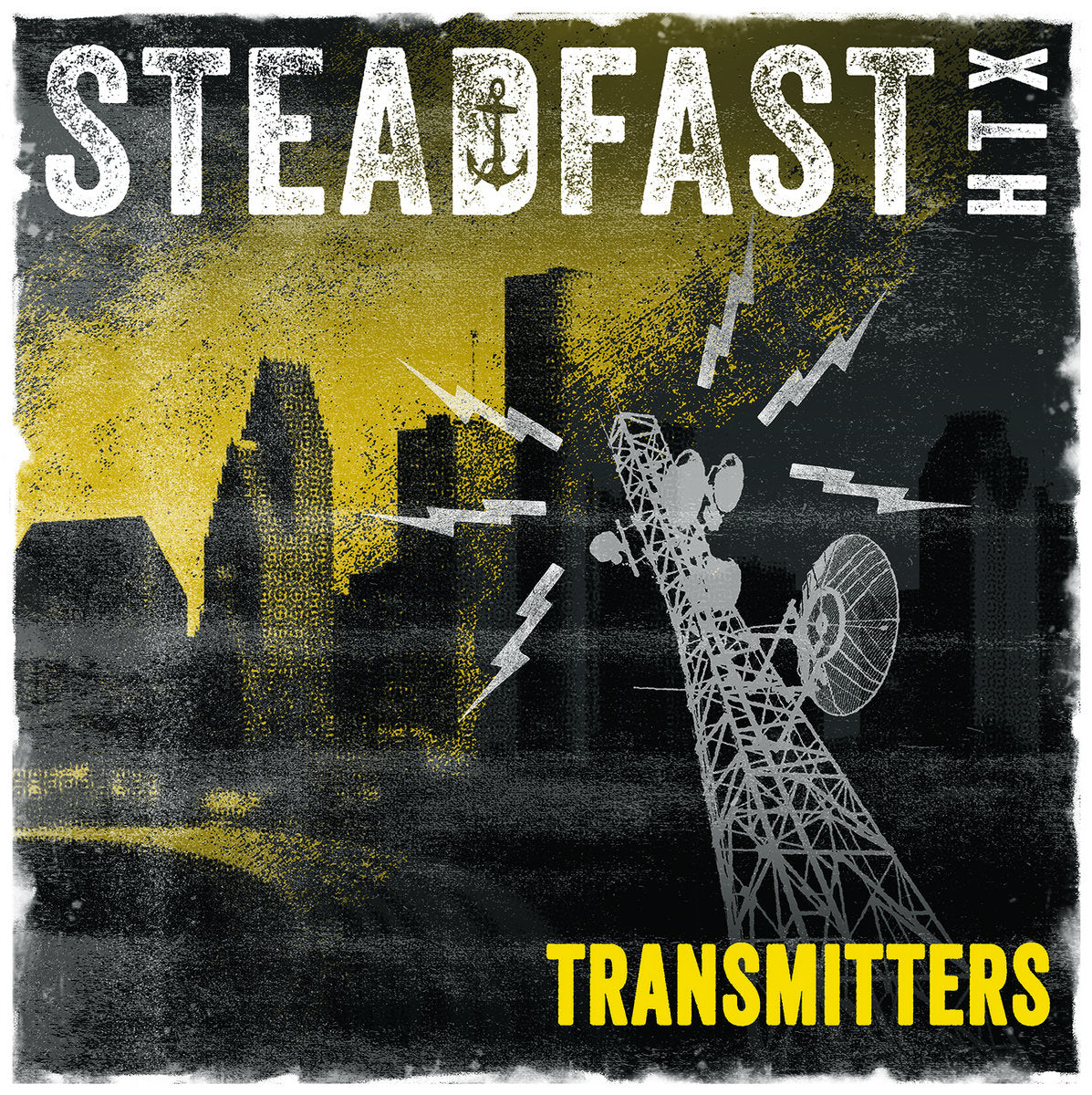 STEADFAST HTX "Transmitters" LP
Hailing from Houston Texas, Steadfast HTX follow up their single Old Scars with their album Transmitters packed full of anthemic fists in the air chant along punk rock.
The definition of Steadfast: (adjective) resolutely or dutifully firm and unwavering. The bands music lives up to the name. I'd describe their sound as earnest and sincere, good honest doggedly determined punk rock n roll. No subtleties or hidden meanings here, everything is upfront and in your face. That isn't in any way a criticism, sometimes you need your music raw and sincere. That's what you get with Steadfast HTX. The opening title track is like an instruction for the rest of the album "Turn it all the way up to the limit" sings Jason Bancroft. Do as the man asks, then sit back and enjoy. Alternatively jump around your living room like a madman to the stadium sized thunderous riffs while screaming along to terrace styled choruses.
Musically, Jason and Travis Smith's guitars crunch and sing, with screeching slides and meaty riffs, Andrew Wupper (of Texas Mod Crushers fame) keeps the band in line with his sonorous bass thundering along and Charlie Price at the back pounds the drums to within an inch of their lives.
If you like your punk straight up and honest, foot to the floor with plenty of opportunity to release all your pent-up energy with a chant along chorus or three, this album is for you.
Cover art from Dominic Davi of Tsunami Bomb!