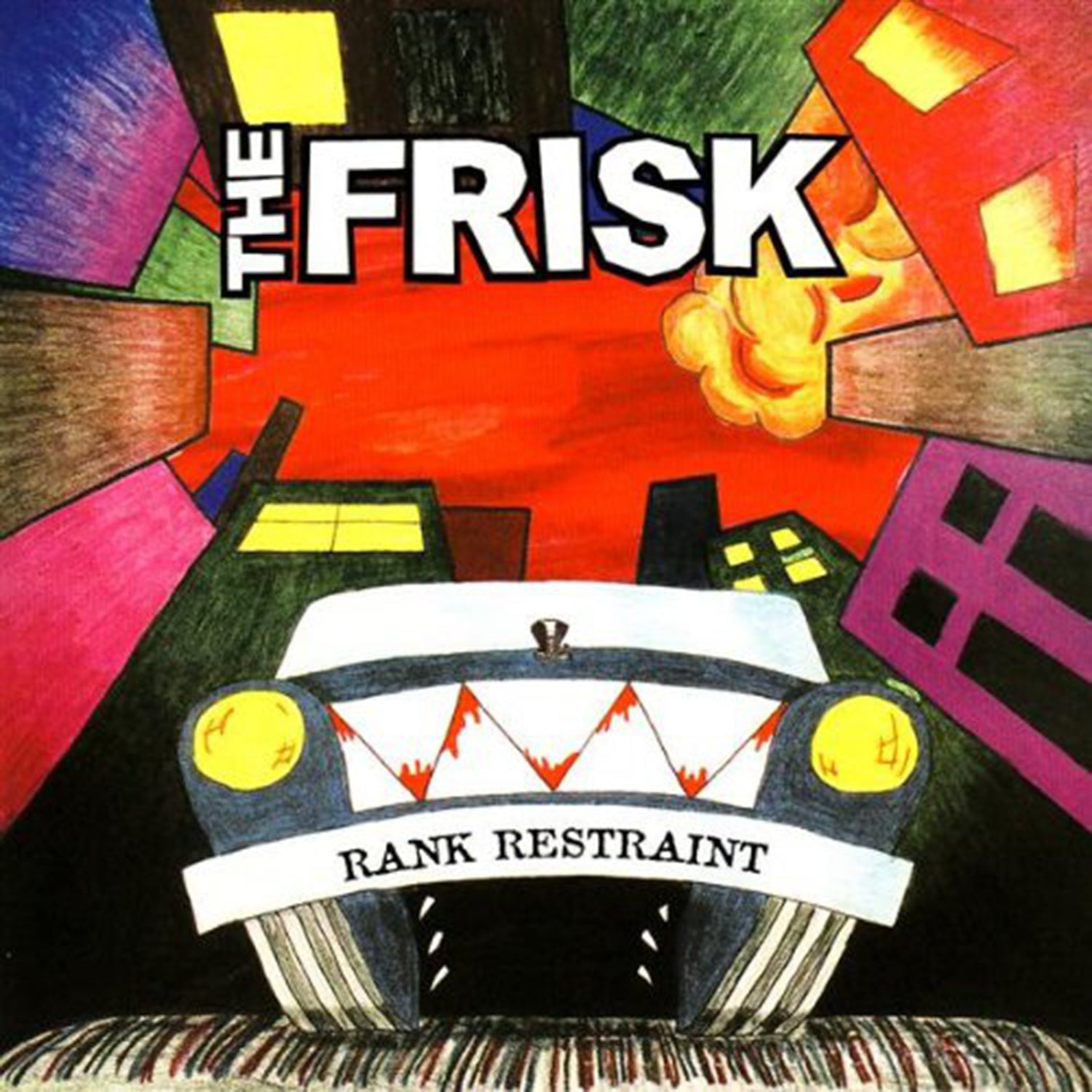 THE FRISK "Rank Restraint"
THE FRISK was formed from the remains of THE CRIMINALS in early 2000 by Bass Cadet Mike Sexxx, Zach Attack, and Jesse Luscious. After finding Hunter (also in AFI) on drums, they were finally able to put together something resembling a set and play out. Their first couple of shows were at local haunts with TSUNAMI BOMB and THE NERVE AGENTS. In between the first two shows, guitarist Zach Attack bowed out due to other obligations, so Zac Hunter from THE NERVE AGENTS stepped up. After all, it was a friendly parting between Zach Attack and the band, so why not have someone with the same first name take his place?
Er, anyway, the band then went in the studio and recorded the 8-song EP "Rank Restraint" for Adeline Records. A fast and furious eight songs that were all revved up and exploding with energy, with titles like "Bad Ass Cobra" and "Scream My Name." After a few shows supporting the new record in the fall of 2001, Mike Sexxx stepped aside after recording "We Are The Frisk" for the Adeline compilation "Every Dog Will Have It's Day". At the end of the try-outs, THE FRISK ended up with the extremely talented Hardcore Dan on bass.
The fearless foursome of Jesse Luscious, Hunter, Zac Hunter, and Hardcore Dan wrote and recorded the debut full-length at various studios around the Bay Area in early 2003 with the help of Chris "Ear of Gold" Dugan. The result is "Audio Ransom Note", a focused combination of blistering punk and rock which was released on Adeline Records in 2003.
AFI rightfully occupied more and more of Hunter's schedule- something about a massive-selling record called "The Art of Drowning" and a series of successful world tours! We picked drummer Luke from ENVAIN to become the 5th member of THE FRISK. After the November 2003 US Tour with Naked Aggression and some more local shows, Hardcore Dan left the band in 2004 and Matt stepped in on bass.
After a year of everyone doing different things, we played two final shows at 924 Gilman Street in Berkeley and Burnt Ramen in November and December 2005 respectively. The line-up was the "Rank Restraint" band featuring the return of Mike Sexxx Bass Cadet, along with Hunter, Jesse, and Zac.
We had a great time playing for y'all over the years, and we've loved hanging out and meeting everyone. Keep reading between the lines and don't blindly swallow what they're trying to force-feed ya!