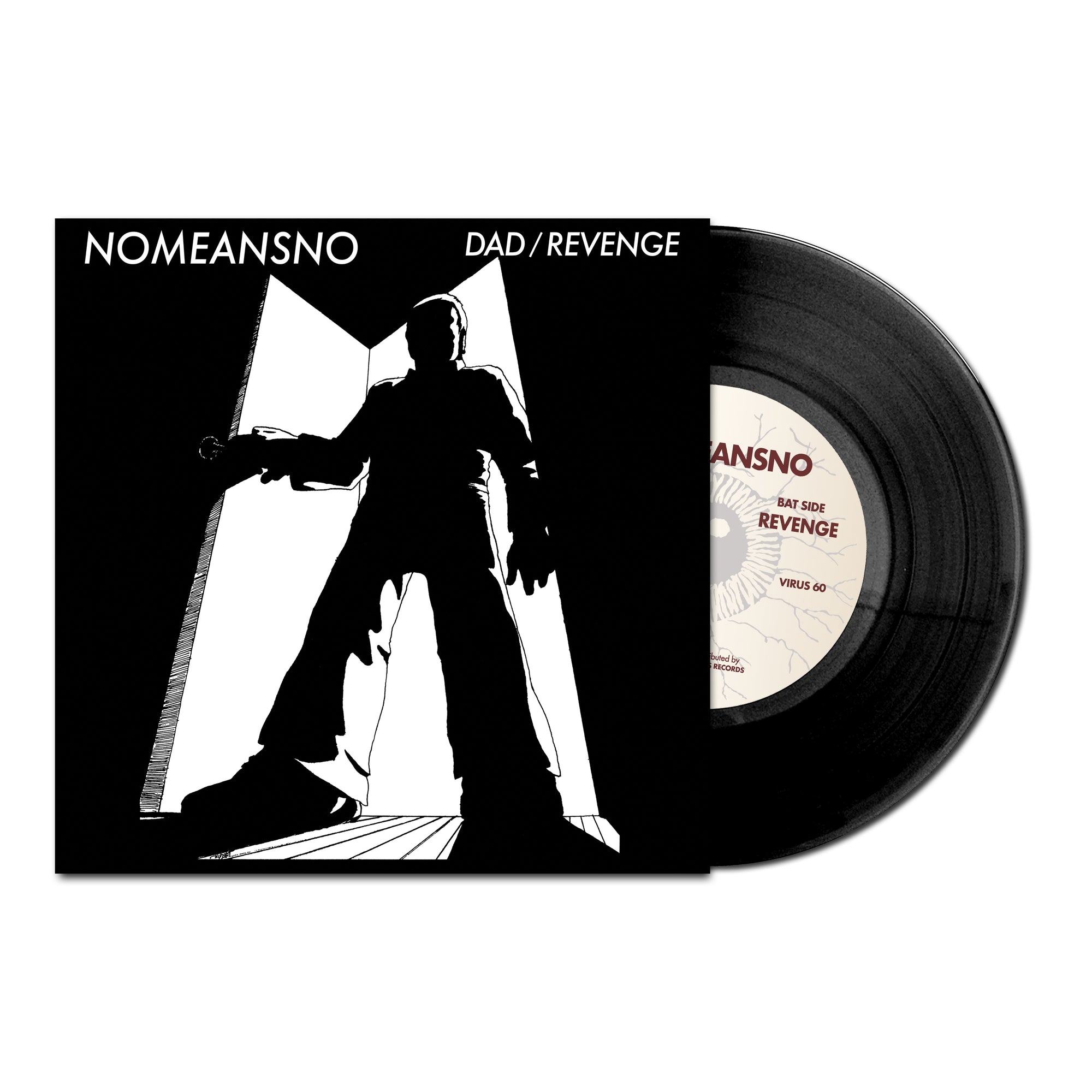 v060 - NOMEANSNO - "Dad / Revenge"
Artist Name: NOMEANSNO
Album Title: Dad / Revenge
Virus #60
The long awaited return of
NOMEANSNO
is finally here with their classic 7" single,
Dad / Revenge! 
While these won't be in stores until Friday, December 9th, here's your chance to pre-order exclusively on the A.T. webstore!
Upgrade and get the NMN
bundle
deal of the 7" vinyl + T-shirt for only $30!
Now is the time! You know what to do!
2022
7"
Club members will receive one copy of the purple variant!