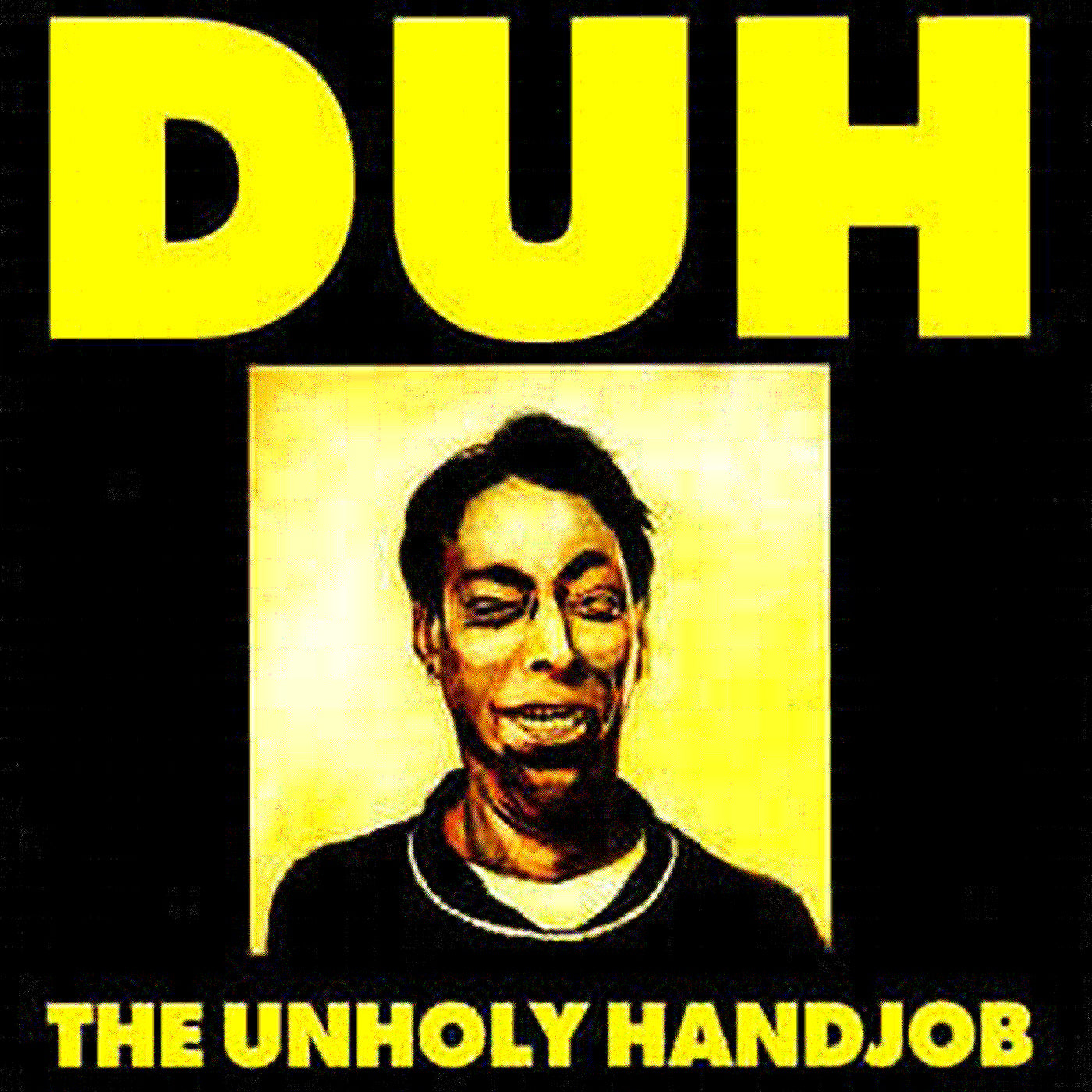 v168 - Duh - "The Unholy Handjob"
Artist Name: Duh
Album Title: The Unholy Handjob
Virus #168
Alleged super group features members and former members of Faith No More, Pansy Division, No Use For A Name, Spazz, Stikky, Bjorn Baby Bjorn, and an ex-A.T. Head Honcho sings his lungs out. San Francisco's most hated band during their brief but heinous existence. Would this album have been nearly as good if they'd taken the whole thing seriously?