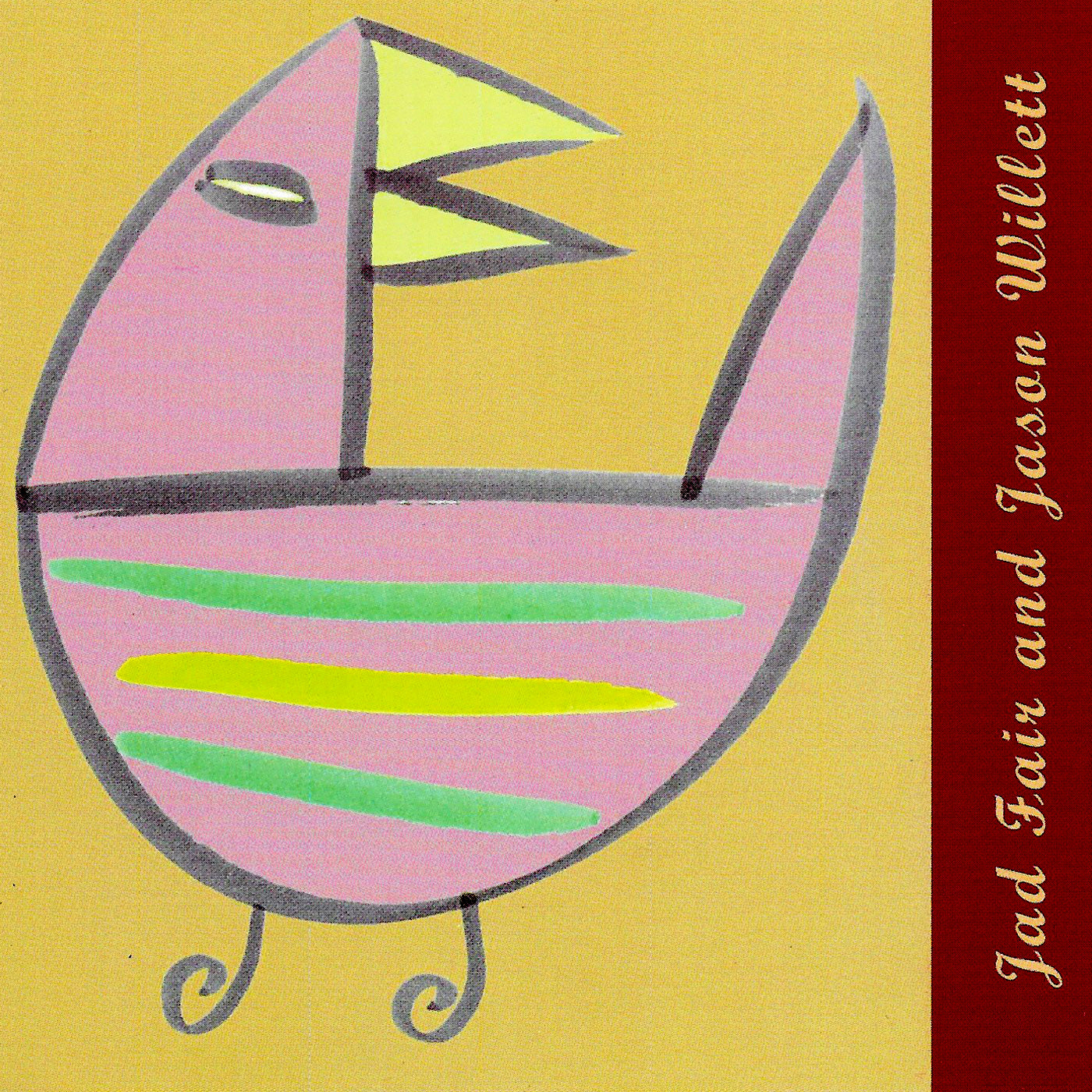 v228 - Jad Fair And Jason Willett - "Enjoyable Songs"
Artist Name: Jad Fair And Jason Willett
Album Title: Enjoyable Songs
Virus #228
Jad Fair has been a veteran songwriter for over 2 decades and has influenced more bands through his solo work, as Half Japanese or through his collaborations with other bands than could be listed. He has enjoyed working with other influential artists like Daniel Johnston, Teenage Fanclub, The Pastels, David Fair, Kramer, Naofumi Ishimaru, DQE, and the Shapir-O' Rama  which led his decision to record with Jason Willett. Jad met Jason 10 years ago, and soon thereafter asked him to play bass guitar on a tour with Half Japanese. Other bands and musicians Jason has played with include The Ruins, James Chance, The Pleasant Livers, The Jaunties and X Ray Eyes.
The difference between this album and other Jad projects is the amount of time spent on it. But it's not just the amount of time spent on it; you could lock most bands up in a studio for 20 years and not get anything close to the artistic vision and grandeur of these songs. Jad and Jason have recorded over 1,000 songs together over the past few years and have picked out the winners for Enjoyable Songs.
This is pop music in the most basic definition in that it is made to be enjoyed. Jad Fair is at his most wild, expressive and innovative self, like you've never heard. Jason Willett, passionately driven with utter abandon, unintentionally creating new musical genres. They have an amazing chemistry and electricity that's like a roller coaster, or a volcano, or popcorn, or an exorcism, or cotton candy. All songs were recorded between '96 and '98 at Jason's Megaphone Studio in Baltimore in temperatures ranging from 100F to 0F.