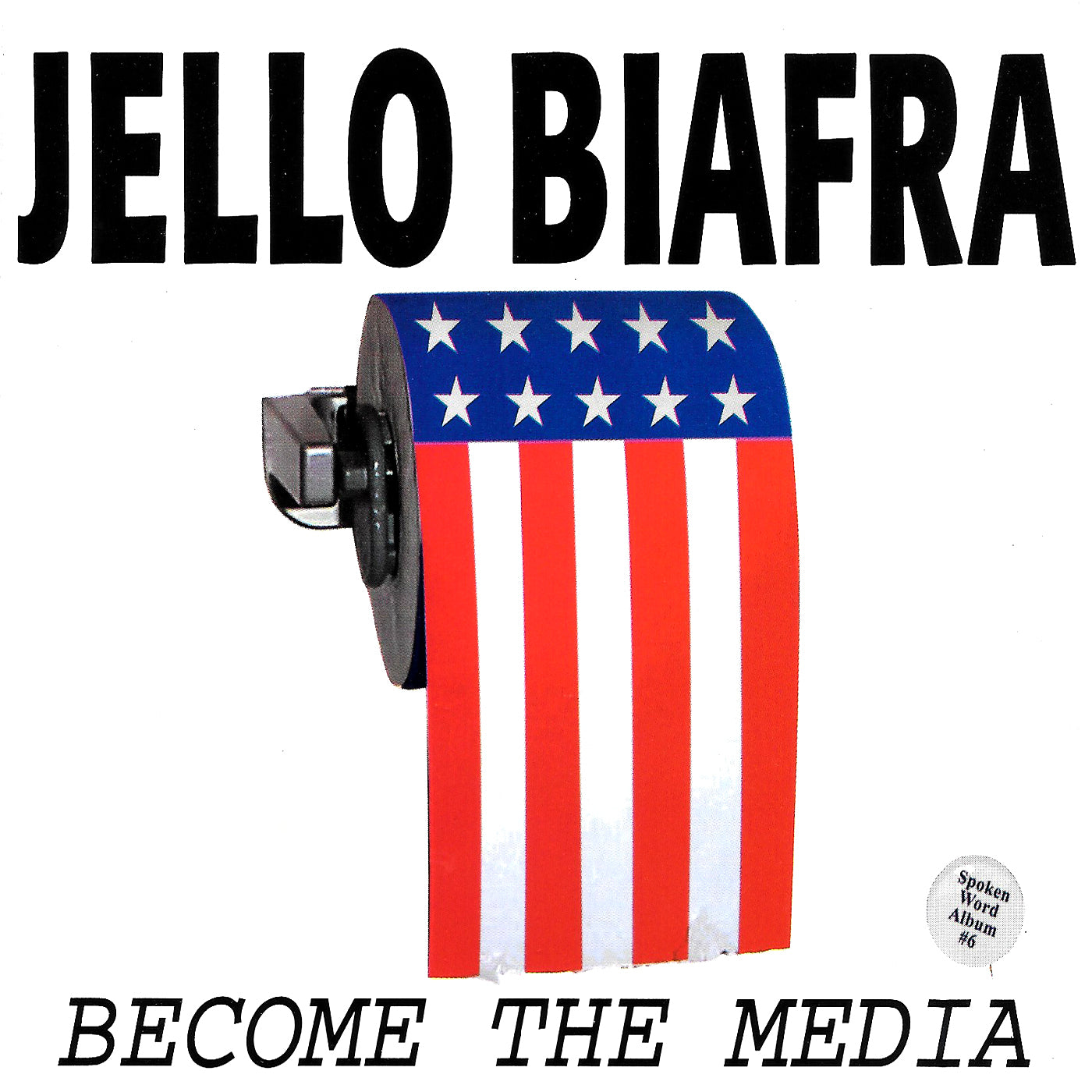 v260 - Jello Biafra - "Become The Media"
Artist Name: Jello Biafra
Album Title: Become The Media
Virus #260
JELLO BIAFRA talks about the WTO convention in Seattle; democracy; e-issues; the Green Party & other election issues; post Columbine High School backlash on kids who think; and our ever more interesting times taken from live performances in Boulder, Seattle and Denver.
Become The Media is the sixth installment in JELLO's spoken word series. His previous spoken word release If Evolution Is Outlawed, Only Outlaws Will Evolve.
was released in 1998 to rave reviews. Right before this release, Alternative Tentacles Records released THE NO WTO COMBO live from the battle in Seattle LP/CD which featured Jello, Kim Thayil and Krist Novoselic protesting & rocking against the World Trade Organization.
The LP version has red, white, and blue colored vinyl respectively.