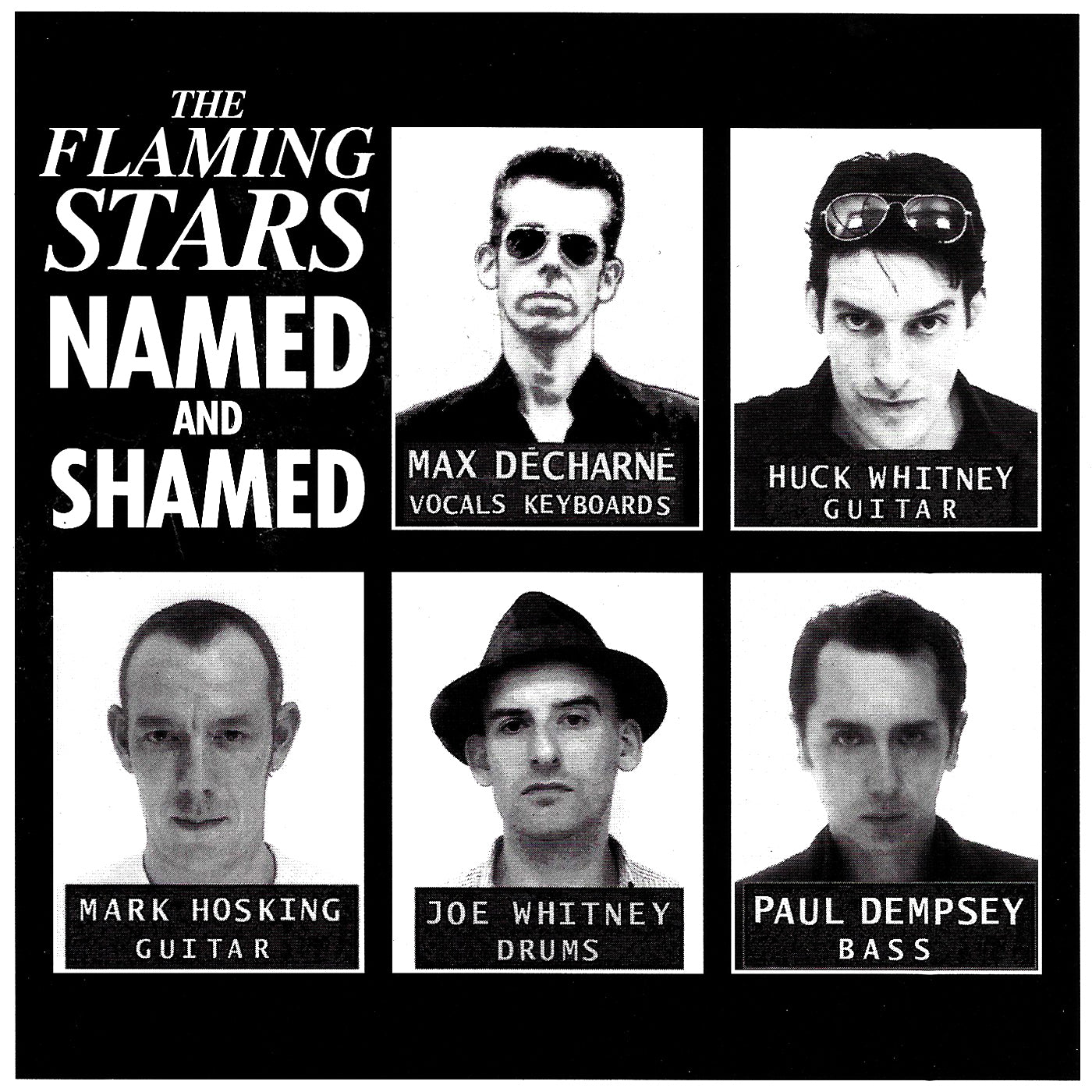 v323 - The Flaming Stars - "Named And Shamed"
Artist Name: The Flaming Stars
Album Title: Named And Shamed
Virus #323
Unlike vintage culture vultures riding the retro wave,
THE FLAMING STARS
,with noted pulp fiction expert Max Décharné as leader, seem to write themselves into the seedy realm of pulp and noir from inside out. Critics have made comparisons to stalwarts such as
ENNIO MORRICONE
and
LEE HAZELWOOD
as well as contemporaries like
THE JESUS AND MARY CHAIN
,
NICK CAVE
, and
THE TINDERSTICKS
, proving that THE FLAMING STARS possess the key to a strange, timeless world untouched by trends or naïve nostalgia. Named and Shamed, the UK quintet's third release on Alternative Tentacles, cocoons itself in a lurid atmosphere of reverb'd guitars and dulcet baritone punctuated by slick drumwork and a bevy of handclaps. Themes of inebriation and small-time melodrama float over trashy garage rock with a hint of vaguely tropical rhythms or spaghetti western twang. Expect Named and Shamed to be on heavy rotation in jukeboxes at smoky dive bars the world over!