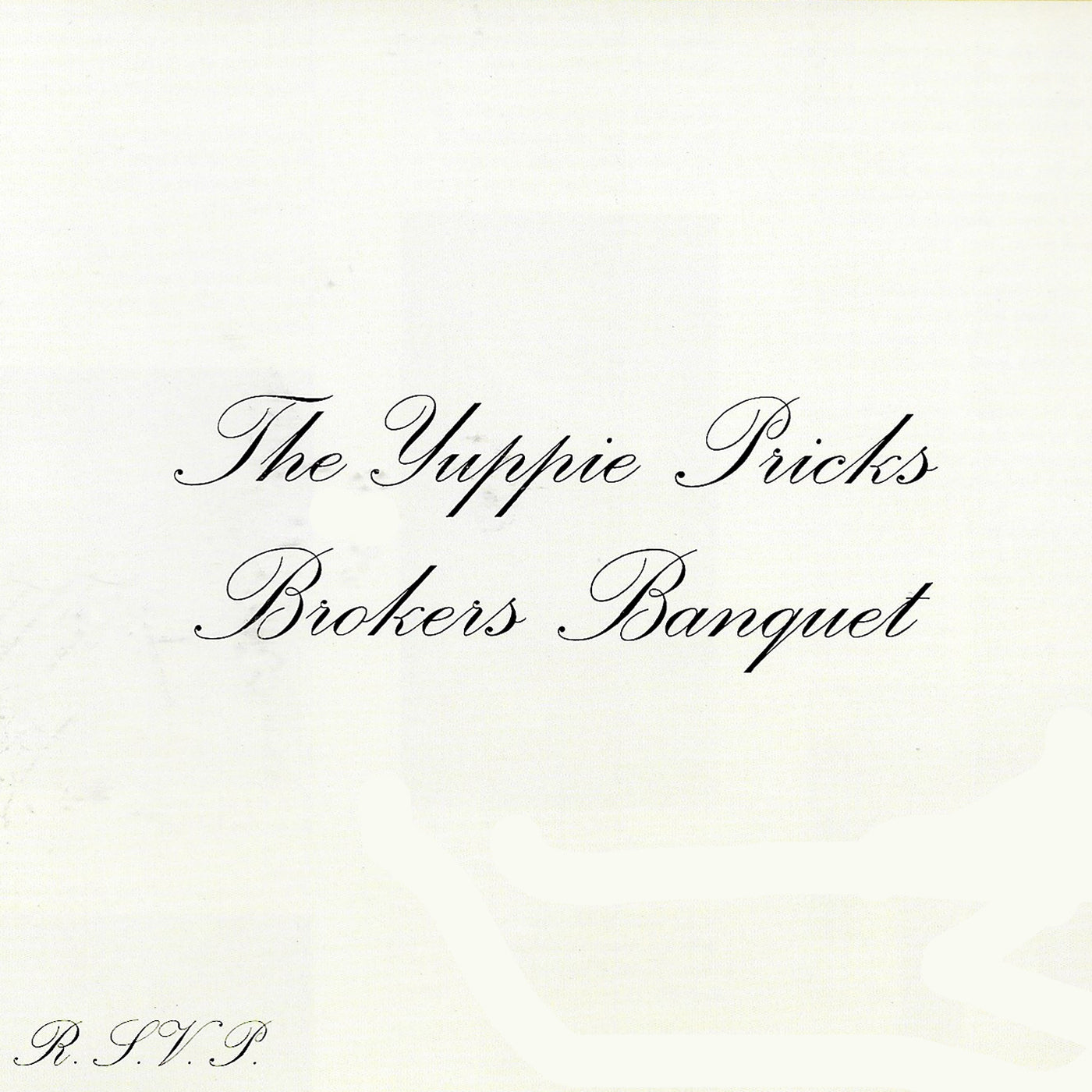 v327 - Yuppie Pricks - "Brokers Banquet"
Artist Name: Yuppie Pricks
Album Title: Brokers Banquet
Virus #327
Not even Ronald Reagan's death could exterminate the tenacious 80's yuppie, who now seeks to exploit our precious punk heritage in the form of
THE YUPPIE PRICKS
from Austin, TX. The core members boast an impressively depressing resume of professional qualifications including divorce law, stock trading, and running a pharmaceutical company. High 80's literature like
Bright Lights
,
Big City
and
American Psycho
gave us a glimpse of the decadent, narcissistic yuppie lifestyle, but
Broker's Banquet
rubs our lower tax-bracket noses in mountains of cocaine and Wolfgang Puck pizzas.
THE YUPPIE PRICKS
' first album was an exclusive affair sold only on Wall Street and in country clubs: rumor has it that they bribed Biafra to release
Broker's Banquet
to get street cred. Sonically speaking, these pricks probably had a crash course in punk rock by listening to the DK's
Give Me Convenience or Give Me Death
as they drove around in their Range Rovers, then somehow got a whiff of the
NEW BOMB TURKS
and
FLESHIES
. Gordon Gecko immortalized the 80's "Greed is Good†philosophy and G. W. Bush applied his yuppie shenanigans to the American Presidency, but it took
THE YUPPIE PRICKS
to collide this carnivorous mentality with punk.
Recommended for fans of the UPPER CRUST!