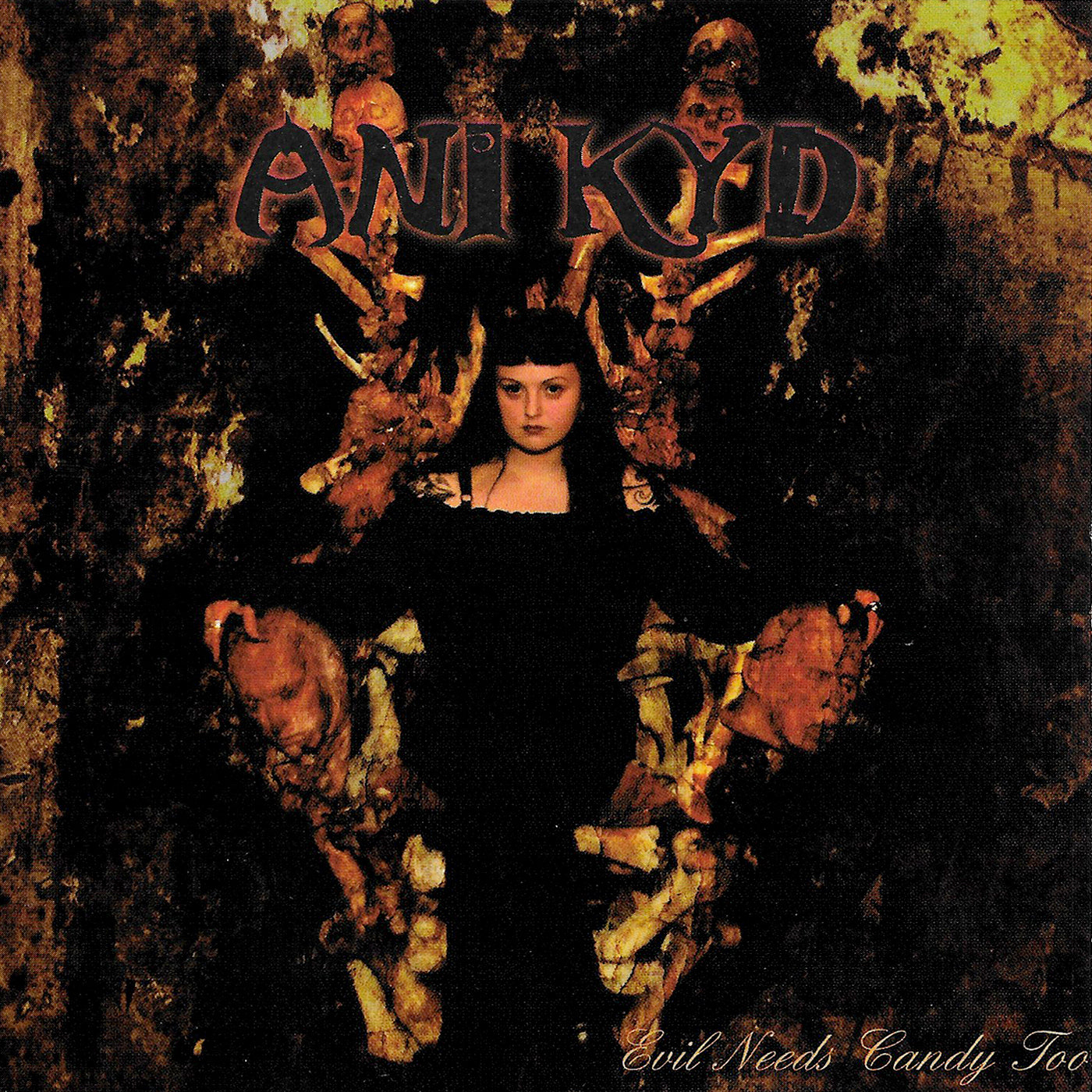 v334 - Ani Kyd - "Evil Needs Candy Too"
Artist Name: Ani Kyd
Album Title: Evil Needs Candy Too
Virus #334
The first things that hit'cha when you listen to
ANI KYD
are: 1.
She rocks
. 2.
But not quite the same way everyone else does.
3.
That voice.
A mainstay of the Vancouver music and art underground for over a decade, ANI KYD-fronted bands include
RUMBLEFISH
,
SPANKING MACHINE
,
SPANKIN' BETTY KYD MONOPOLI
, and most recently,
FUEL-INJECTED 45.
. During and between ANI KYD continued to intrigue with her bewitching solo electric shows, several film roles, and even toured as a guitarist for Thor(!).
 
 
To capture her spell on disc as last, ANI teams up with multi-talented metallists Byron Stroud (
FEAR FACTORY
,
STRAPPING YOUNG LAD
) and Gene Hoglan (
STRAPPING YOUNG LAD
,
DEATH
,
TESTAMENT
,
DARK ANGEL
), plus second guitarist Ian White from Vancouver punk blasters CHE: CHAPTER 127.