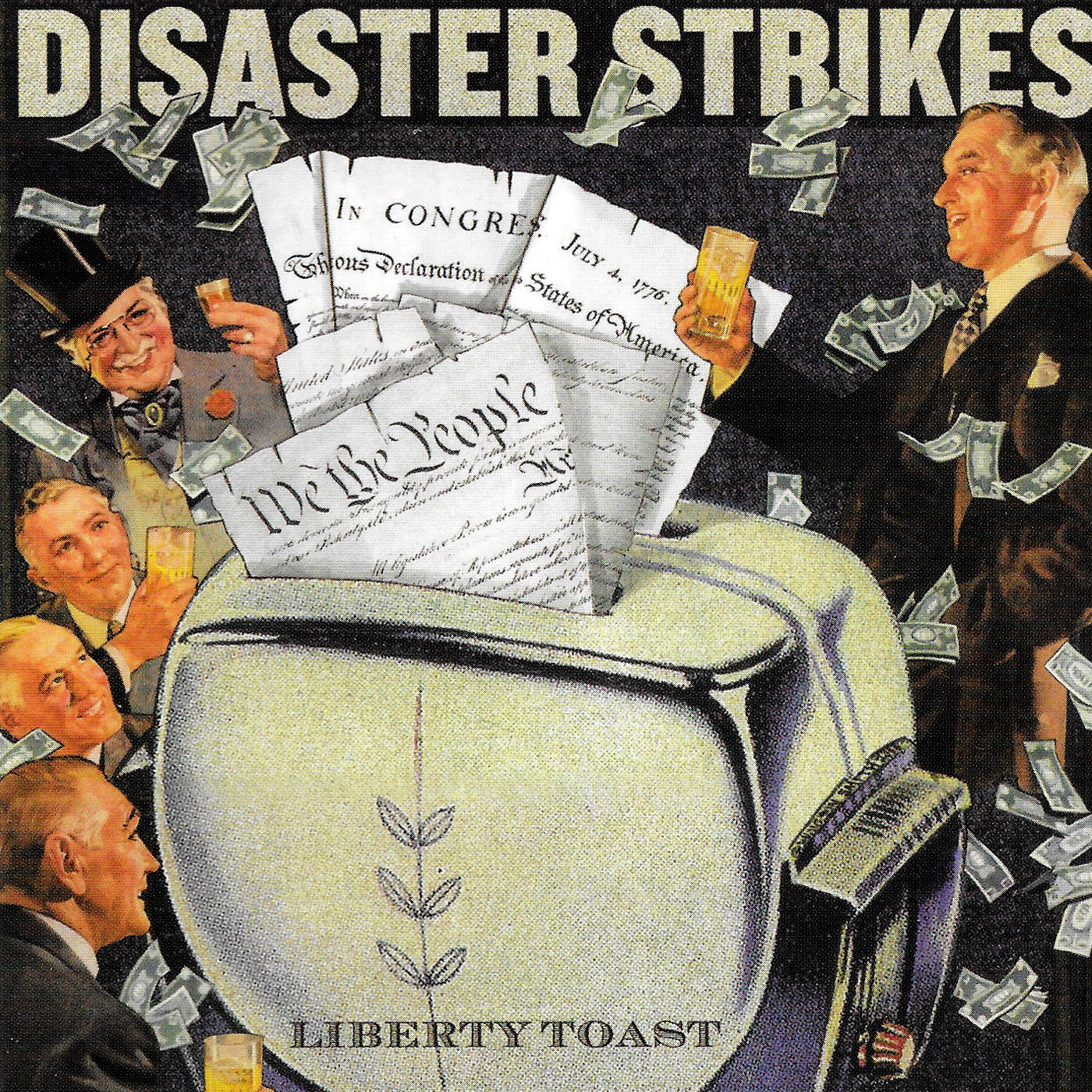 v354 - Disaster Strikes - "Liberty Toast"
Artist Name: Disaster Strikes
Album Title: Liberty Toast
Virus #354
Formed in 1999,
DISASTER STRIKES
has crafted its own unique brand of punk and hardcore inspired by the likes of
ECONOCHRIST
,
DRI
,
AUS ROTTEN
,
CRASS
and early
ANTHRAX
, while channeling the influence of their Boston predecessors
SLAPSHOT
,
MISSION OF BURMA
and
THE PROLETARIAT
. Singer J.R.'s life experience as a full-time union organizer infuses the lyrics (comparable to lyrics by
JELLO BIAFRA
or
MDC
) with truth and political edge that can't be bought at Hot Topic. For their Alternative Tentacles debut
Liberty Toast
,
DISASTER STRIKES
brought on underground sound sculptor and
TODAY IS THE DAY
frontman Steve Austin (
CONVERGE
,
UNSANE
), who bolsters the album with production that is neither stone cold nor bionic.
DISASTER STRIKES
' renown has grown continually with inclusion of members from Boston hardcore legends
TREE
, and their stints supporting such bands as
BOY SETS FIRE
,
RATOS DE PORAO
,
THE CASUALTIES
,
TOXIC NARCOTIC
and
THE UNSEEN
. Featuring a guest appearance by
JELLO BIAFRA
as well as artwork by AT partner-in-crime
WINSTON SMITH
,
Liberty Toast
is a quintessentially Alternative Tentacles release, a one-two punch of political awareness and punk backbone, from our ever-expanding arsenal of incendiary East Coast punk acts.