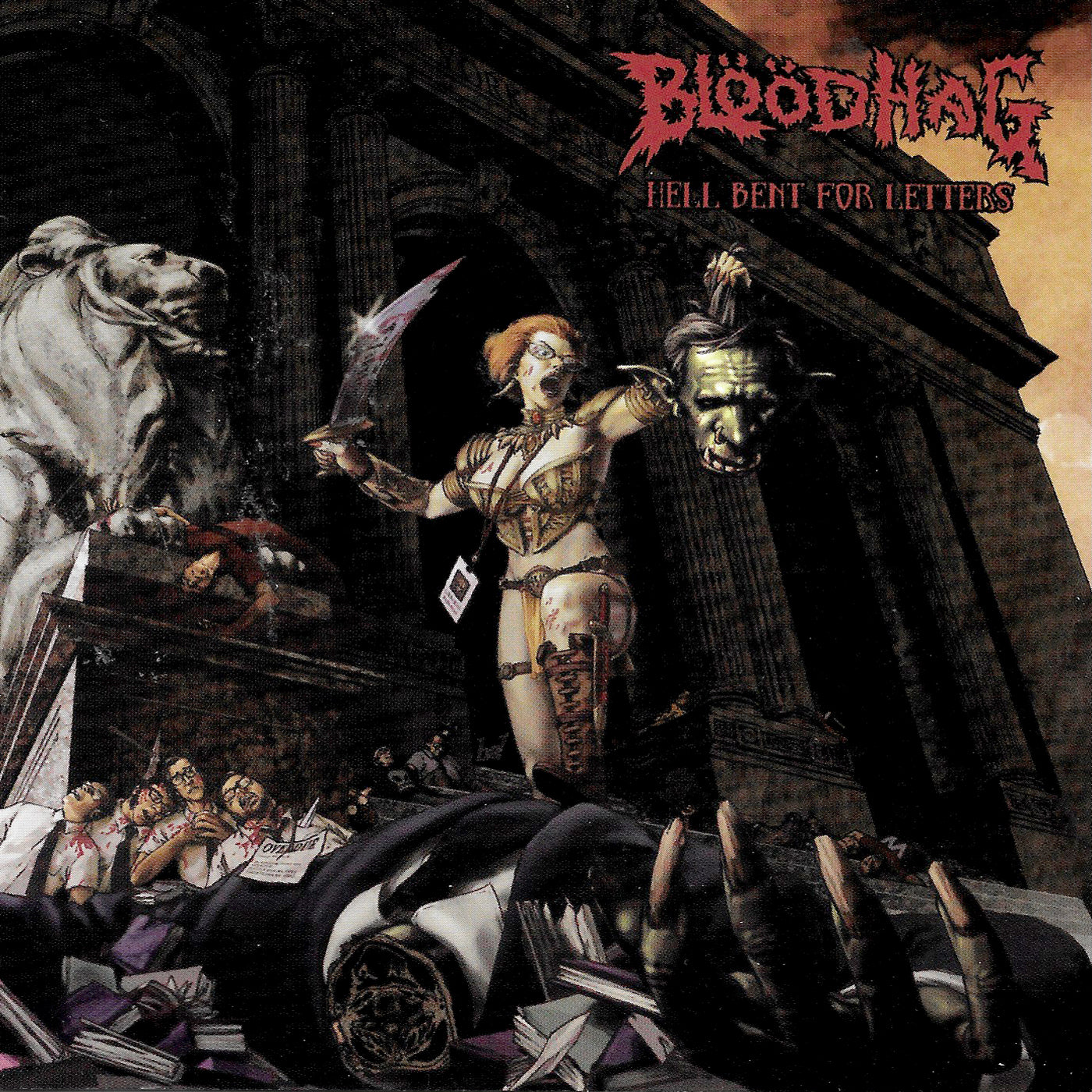 v357 - Blöödhag - "Hell Bent For Letters"
Artist Name: Blöödhag
Album Title: Hell Bent For Letters
Virus #357
Alternative Tentacles tosses our well-worn thinking cap into the no-holds-barred, no-child-left-behind ring of Educore with
Hell Bent for Letters
, the latest outing by Seattle's
BLOODHAG
. Formed in 1995 to stimulate a communion between literacy and punk/metal,
BLOODHAG
boasts a lineup of noted science fiction authors
Prof. J. B. Stratton
,
Dr. J. M. McNulty
,
Sir Zachary Orgel
and the shadowy occultist master
Brent Carpenter
. They created the genre of Edu-core and operate under the motto "The faster you go deaf, the more time you have to read." While
BLOODHAG
's minute-long songs have the common theme of esteemed authors such as
George Orwell
and
Philip K. Dick
--and their live shows include between-song mini-lectures as well as pelting of the audience with books--the music counters with the blunt force of bands like
BRUJERIA
,
PANTERA
and
SEPULTURA
. It's open to debate whether
Edu-core
can actually pummel literary history into the hungry minds of head-banging youth, but we certainly can't blame
BLOODHAG
for trying to bridge the gap between death metal tombs and Pulizerwilling tomes or the beer-soaked venues and pristine libraries (yes, they really tour public libraries). With their neckties and pocket protectors cocked and loaded,
BLOODHAG
is ready to stave off the dumbing down of America. So, invest in the leaders of tomorrow! Buy
Hell Bent for Letters
today!