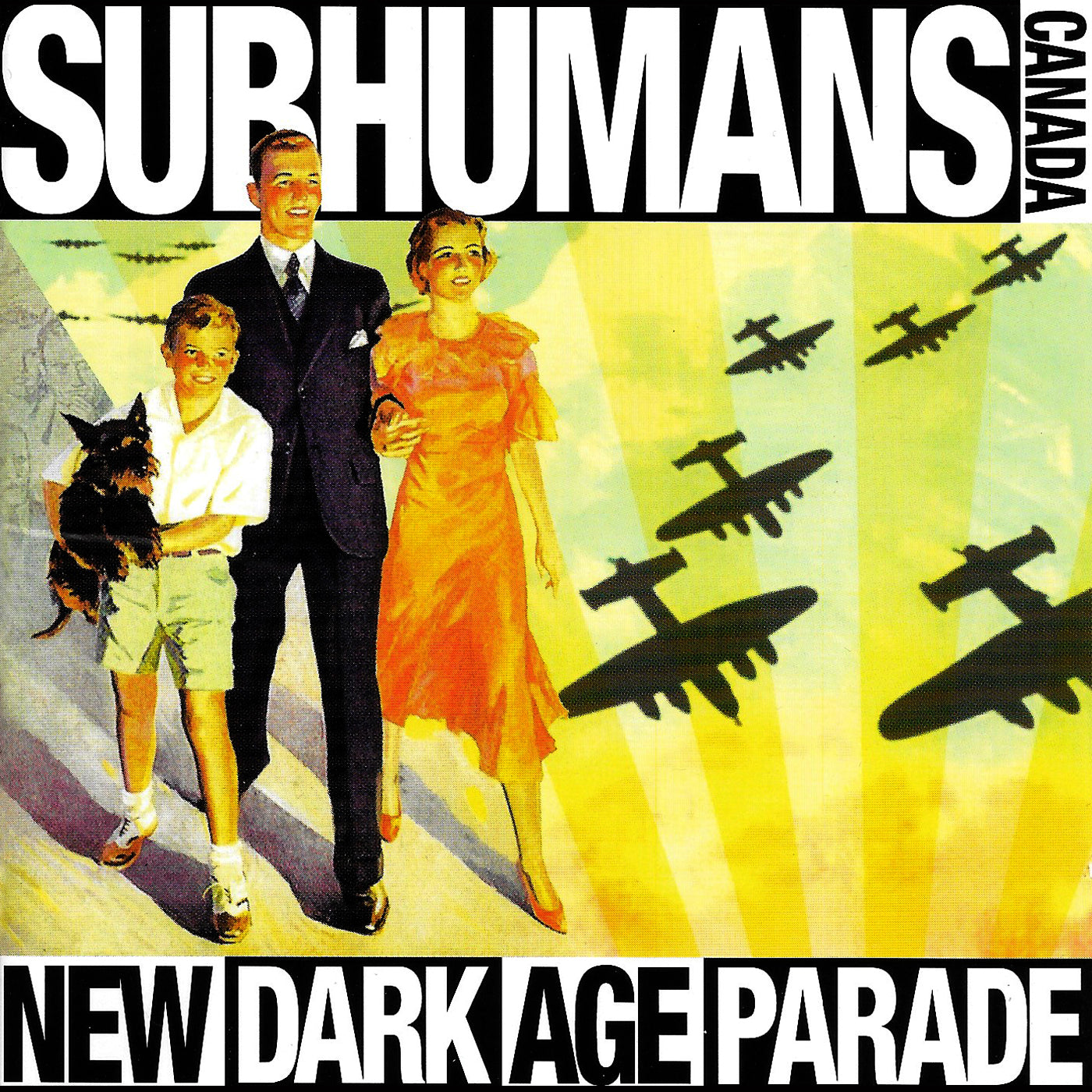 v366 - Subhumans Canada - "New Dark Age Parade"
Artist Name: Subhumans Canada
Album Title: New Dark Age Parade
Virus #366
In Canada's glorious punk history, few embodied the greatness of the 1978-82 era like THE SUBHUMANS (not to be confused with the UK SUBHUMANS). This titan of Vancouver punk engaged with the burgeoning worldwide movement and shared stages with BLACK FLAG, DEAD KENNEDYS, and BAD BRAINS. They lived by their ideology, with one member's eventual involvement in an urban guerilla group, DIRECT ACTION, leading to a lengthy jail term. DIRECT ACTION was active in the 1980s targeting facilities that posed serious threats to the environment and companies that directly contributed to the nuclear arms race, among others.
New Dark Age Parade
, unleashes 14 new songs, the first written by original member
s Mike Graham, Brian Goble and Gerry Hannah
since 1982! Joined by drummer
Jon Card
(
SNFU
/
DOA
), the new songs are every bit as dynamic, powerful, and poignant as the band's beloved early material. They rock out with seething intelligence and soulfulness. The sound is both classic and unique;
JELLO BIAFRA
says
You can tell who it is right away
and these guys have been around too long to bother imitating anyone else!
Rather than rehashing the past,
THE SUBHUMANS
forge ahead with compelling vitality. This is a new record by a veteran band that doesn't suck- it's fantastic and one of the best records released this year!