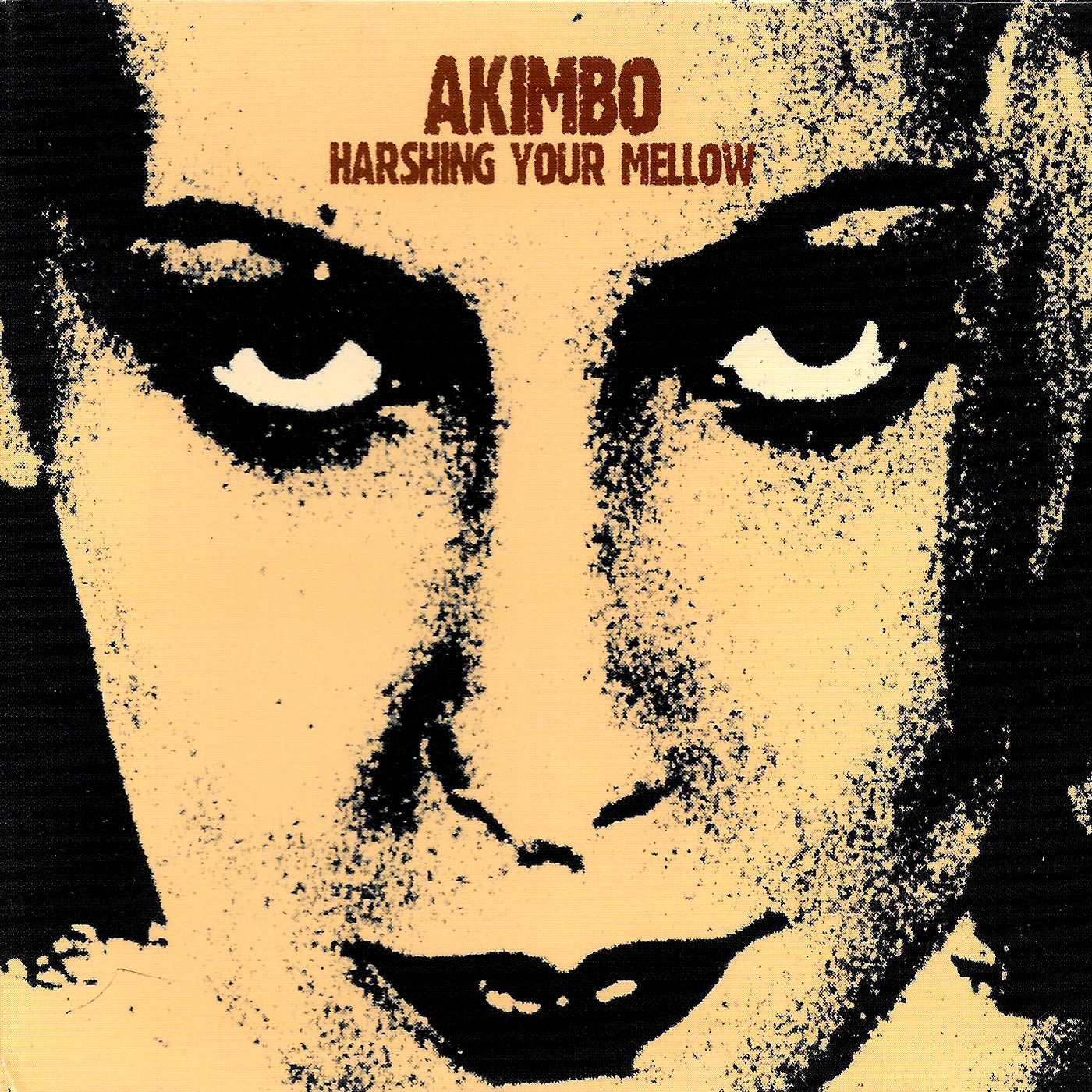 v369 - Akimbo - "Harshing Your Mellow"
Artist Name: Akimbo
Album Title: Harshing Your Mellow
Virus #369
After being out of print for years, early 2007 brings the re-release of AT touring machine
AKIMBO
with their debut release
Harshing Your Mellow
. Released in 2001 on start-up label
Amalagate Records
, this is the original album that got
AKIMBO
moving like a pissed-off snowball. All original 10 songs are here, plus an additional scorching cover of
Vertigo
by LA punk legends SCREAMERS, which was recorded in the same session under the mastery of Wes Weresch (C AVERAGE, ENEMYMINE, VALIS). This vicious, frantic, menacing album captures the band's intense early years before they embraced the more heavy and paced sound that characterized their blistering 2006 Alternative Tentacles debut
Forging Steel And Laying Stone
. Fans of '80s style driving punk rock like
BLACK FLAG
,
NOMEANSNO
,
DEAD KENNEDYS
) take note, this is the modern album that should have been released on Alternative Tentacles back in the early years. Featuring the original
AKIMBO
line-up of Jon Weisnewski, Nat Damm and Jared Burke Eglington, the album will be reissued with all new artwork in digipack format.