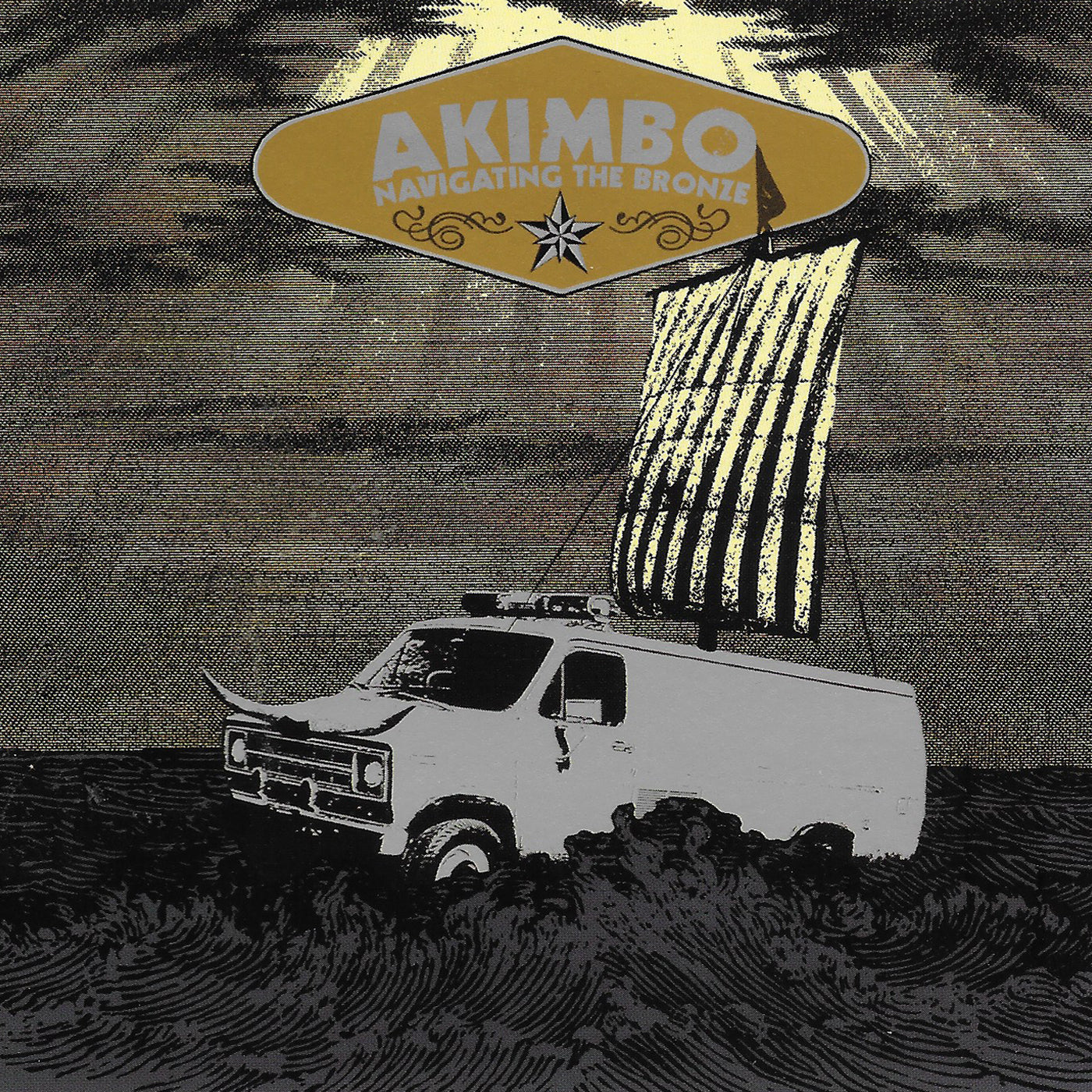 v378 - Akimbo - "Navigating The Bronze"
Artist Name: Akimbo
Album Title: Navigating The Bronze
Virus #378
Navigating The Bronze
, the fifth studio album from Seattle's
AKIMBO
, is their heaviest and most dynamic release to date. This battle axe of a record was sculpted at Head Bang and Kill Your Mama studio in Louisville, KY with Chris Owens (
LORDS
,
ED GEIN
,
YOUNG WIDOWS
) whose talent for capturing heavy-hitting bands culminated in ten songs sure to crumble the walls around your stereo.
Navigating The Bronze
,
AKIMBO
's second full-length on Alternative Tentacles (third including the 2007 reissue of
Harshing Your Mellow
) features a revamped lineup with fret board wizard Aaron Walters on guitar and the familiar cement-tight rhythm section of founding members Nat Damm (drums) and Jon Weisnewski (bass/vocals). In addition to a refreshed guitar sound, Weisnewski's token throat-shredding has evolved into a deeper, more ferocious bellow, lending a primal quality to the vocals as well as fueling the inferno with new melodies. Tracks like
You Can Hear the Honey
,
Wizard Van Wizard
and
Huge Muscles
will sound instantly familiar to the seasoned
AKIMBO
connoisseur with frantic pacing and more changes than one can count on two hands. However,
Navigating The Bronze
has its cache of surprises for old fans, including a classical tribute to Bach in
Megatherium
and drummer Nat Damm - a multiple Seattle Weekly Best Drummer nominee - doing his first ever solo track
Roman Coins
. At once the most varied and sonically mature
AKIMBO
record thus far,
Navigating The Bronze
is certain to take the band to the next level.
AKIMBO
will be on the road constantly throughout 2007 and into 2008 supporting of this release.