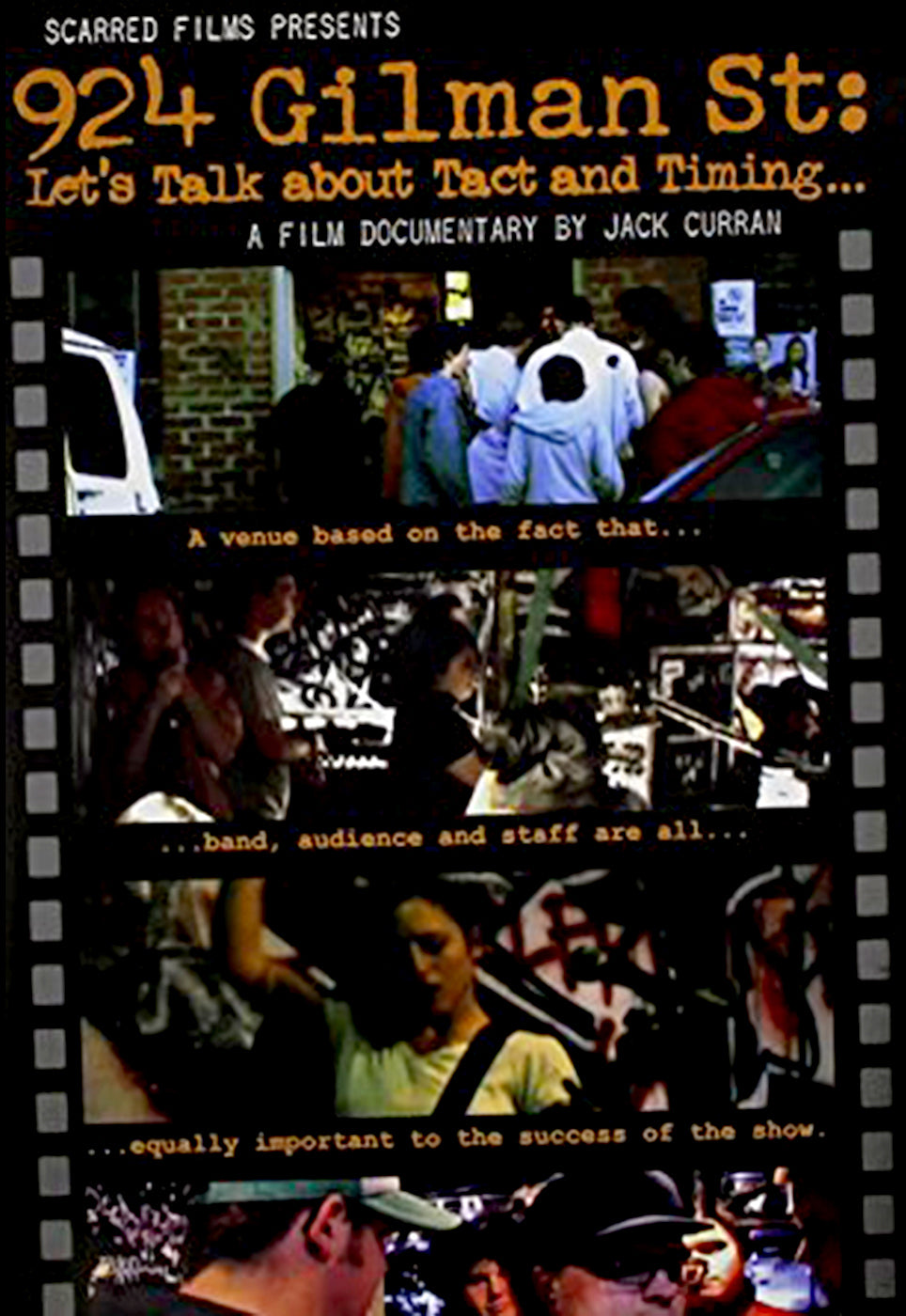 v381 - Various - "924 Gilman St: Let's Talk About Tact & Timing..."
Artist Name: Various
Album Title: 924 Gilman St: Let's Talk About Tact & Timing...
Virus #381
Director Jack Curran's debut feature,
924 GILMAN STREET
, is an ambitious documentary that chronicles the 21-year history of the volunteer-run, all-ages venue in Berkeley, California and captures a music scene still thriving today on creativity and a sense of camaraderie. In 924 Gilman Street, Curran crafts an intimate portrait of a small punk venue that continues to foster a vital music scene, and most importantly, a sense of hope that punk principles and practices can build a successful, long-running community. Founded in late 1986, 924 Gilman Street is a DIY punk venue operated solely by volunteers. While many music venues, DIY or not, have succumbed to urban gentrification, and while punk culture became co-opted by the mainstream, 924 Gilman has survived and is still going strong.
 
 
Punk notables
JELLO BIAFRA
,
IAN MACKAYE
,
LARS FREDERICKSON
and
MATT FREEMAN
(
RANCID
) among others lend their perspective to 924 Gilman Street, while live footage of bands as diverse as
OPERATION IVY
,
SCREECHING WEASEL
,
PINHEAD GUNPOWDER
,
PANSY DIVISION
,
FLESHIES
,
AGAINST ME!
,
TED LEO AND THE PHARMACISTS
, etc. show the synergy of band, audience, and venue that makes this a special place. The feature film is 86 minutes long, and the DVD includes a short film as well as a classroom audio version.