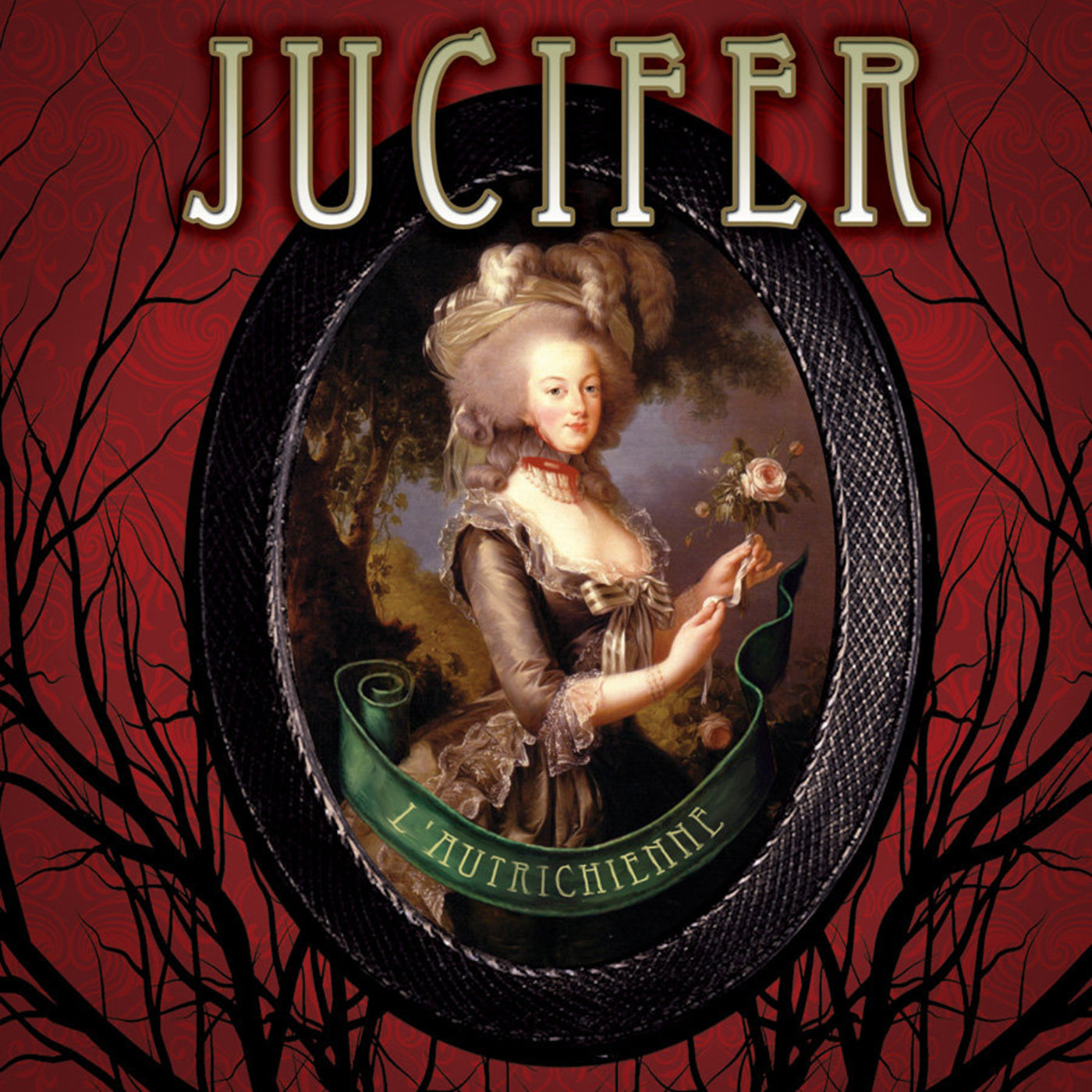 v386 - Jucifer - "L'autrichienne"
Artist Name: Jucifer
Album Title: L'autrichienne
Virus #386
French monarchs in powdered wigs and Alternative Tentacles aren't exactly a match like peanut butter and chocolate, but the label is tickled pink to present a double-LP version of road-warrior duo JUCIFER's latest opus, L'Autrichienne, a 21-song concept album exploring the French Revolution and Marie Antoinette's relationship with Louis XVI. (And of course, how can one not draw a parallel between the demise of the French monarchy and the plummeting approval ratings of our own idiot prince?)
Unlike Sofia Coppola's recent Manolos 'n' cupcakes take on the historical figure, L'Autrichienne--that's "The Austrian," referring to Marie Antoinette--JUCIFER transposes the political rumblings of the era into their signature sound: Amber Valentine's bellowing guitar, Edgar Livengood's gunfire drums, and Valentine's versatile vocals shifting between Antoinette's fatal naivete and the peasantry's wrath. Comparisons to sludgy bands such as the MELVINS and SLEEP are inevitable, but a double-album's worth of material showcases their songwriting range from catchy, off-kilter rock songs reminiscent of early PIXIES and breathy folk melodies to the bone-crushing doom rock their fans have come to expect.
This double-LP comes in beautiful gate-fold packaging with an insert of lyrics and liner notes to match. A limited number of copies are on colored vinyl, so you can have your petit fours and eat them too. The CD version of this record was released on Relapse in March 2008.