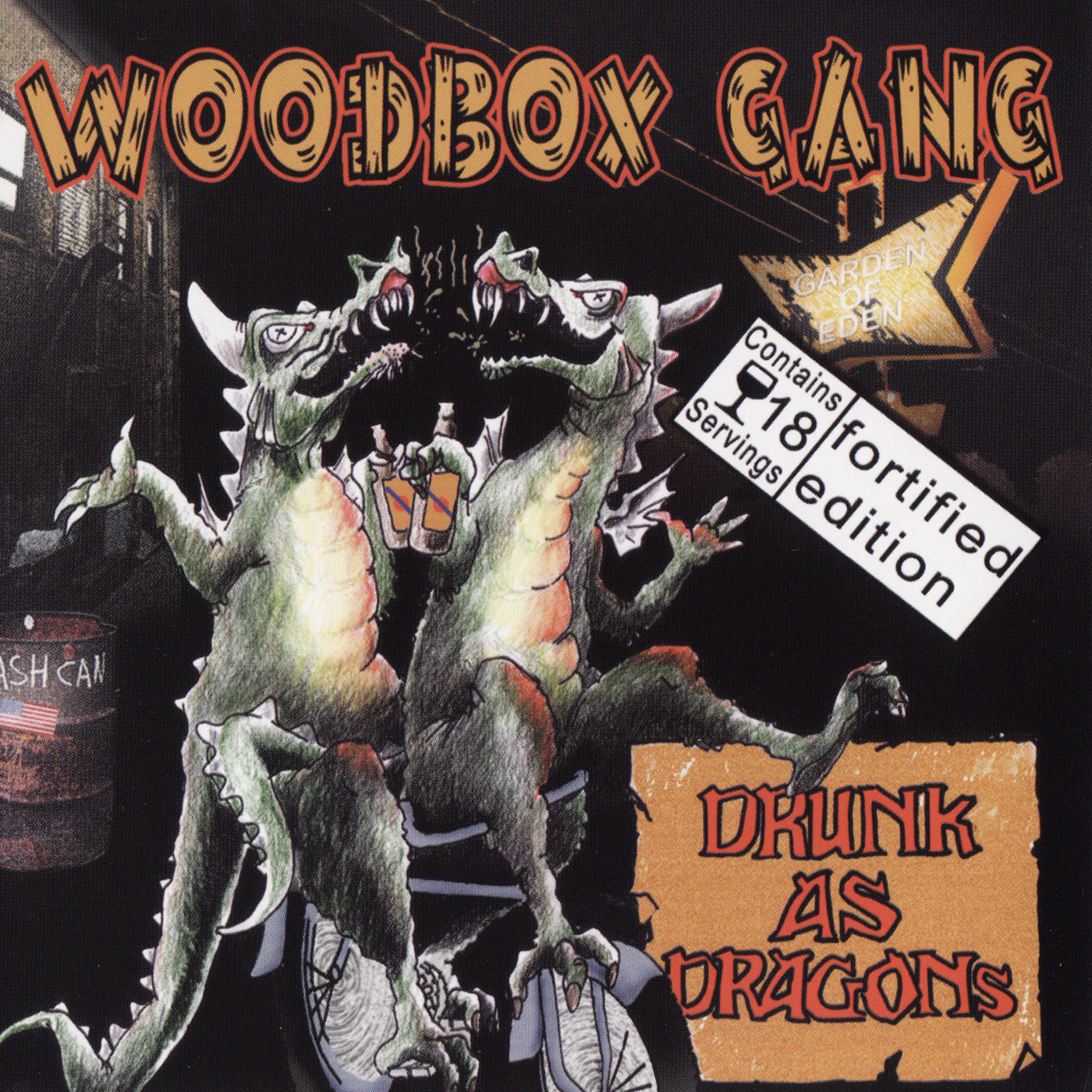 v387 - Woodbox Gang - "Drunk As Dragons"
Artist Name: Woodbox Gang
Album Title: Drunk As Dragons
Virus #387
Another avant-Americana gem for our trophy case of stellar American roots acts! They combine the roots music tools of the trade- guitar, mandolin, lap steel and fiddle- with unconventional instruments, including the didgeridoo, a saw, a suitcase! While Drunk as Dragons is a sure bet for fans of SLIM CESSNA and our other Denver acts, WOODBOX GANG sound has a more desolate, outlaw twist. This special fortified edition of their most successful self-released cd is a treat for old and new fans alike!