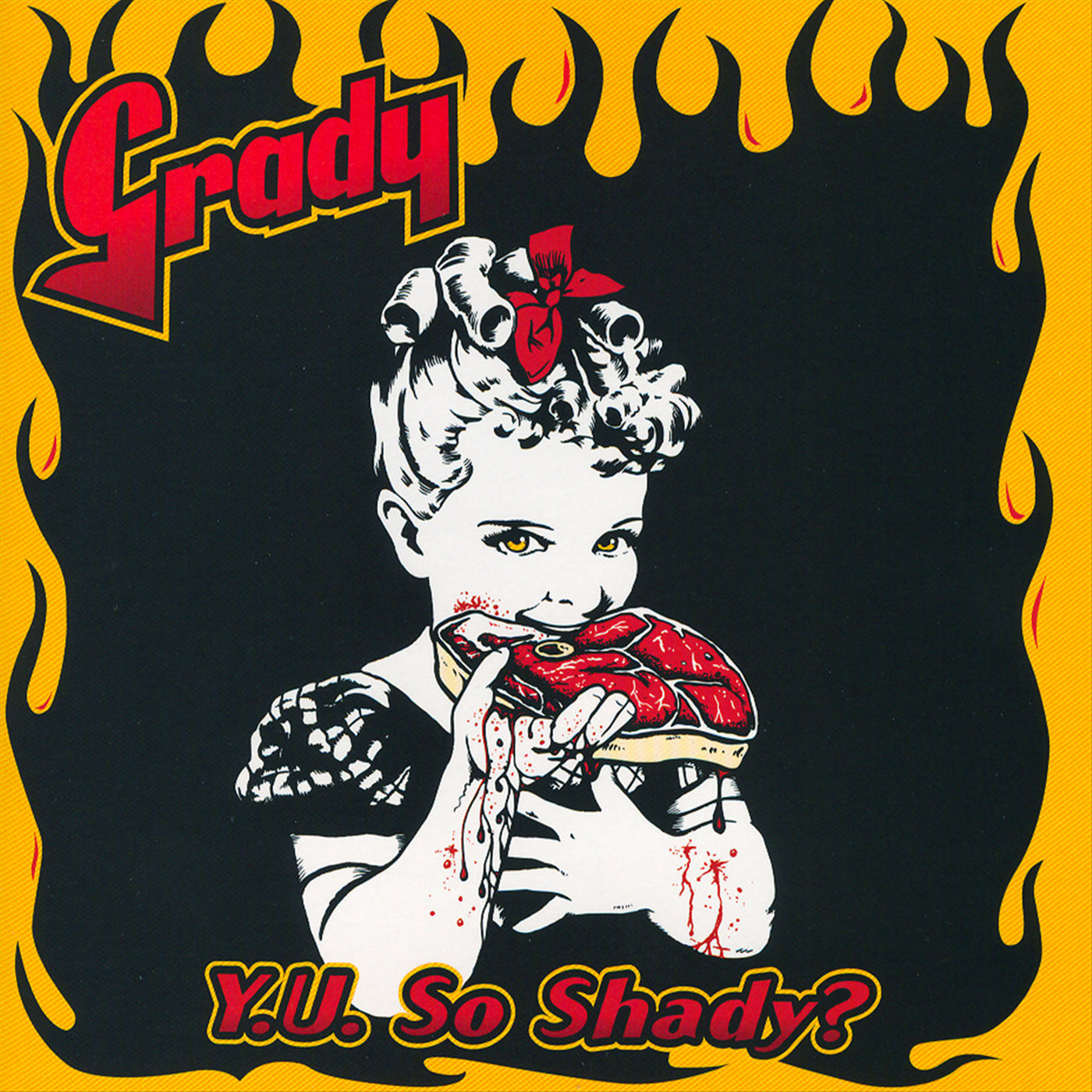 v388 - Grady - "Y. U. So Shady?"
Artist Name: Grady
Album Title: Y. U. So Shady?
Virus #388
Yee haw! Southern swamp blues-rock mayhem with paint-peeling slide guitar like you've never heard, GRADY from Austin, TX is a razor-sharp power trio fronted by guitar master Gordie Johnson who counts gold and platinum records on his wall from his stint in Toronto, Canada with BIG SUGAR. With picks on all his fingers, he rips the strings, loud as hell, through a little Fender amp for pedal steel guitars. GRADY has a fiercer, more direct sound than his previous band--a perfect fit for Alternative Tentacles.
Following
BIG SUGAR
's demise, Johnson unplugged from the music industry, heading south with longtime sidekick Big Ben Richardson to live as a rancher in Texas, but the siren call of music was much too persistent: he's now one of the chief engineers at Willie Nelson's Pedernales Studios with production credits that include Gov't Mule, Reel Big Fish, Black Crowes (who asked him to join the band), and Nashville Pussy.
In the past, Grady shared the stage with the likes of Rev. Horton Heat and Alejandro Escovedo. In August 2008, they head out with Nebula, the only band that would fit well with both the Reverend and High on Fire or Mastodon. Y U So Shady is a re-release of the band's self-released debut, a demo recording that became an accidental hit in Austin as fans began calling radio stations and record stores requesting songs and asking for the disc. It's been remixed by Johnson and re-sequenced by
JELLO BIAFRA
.