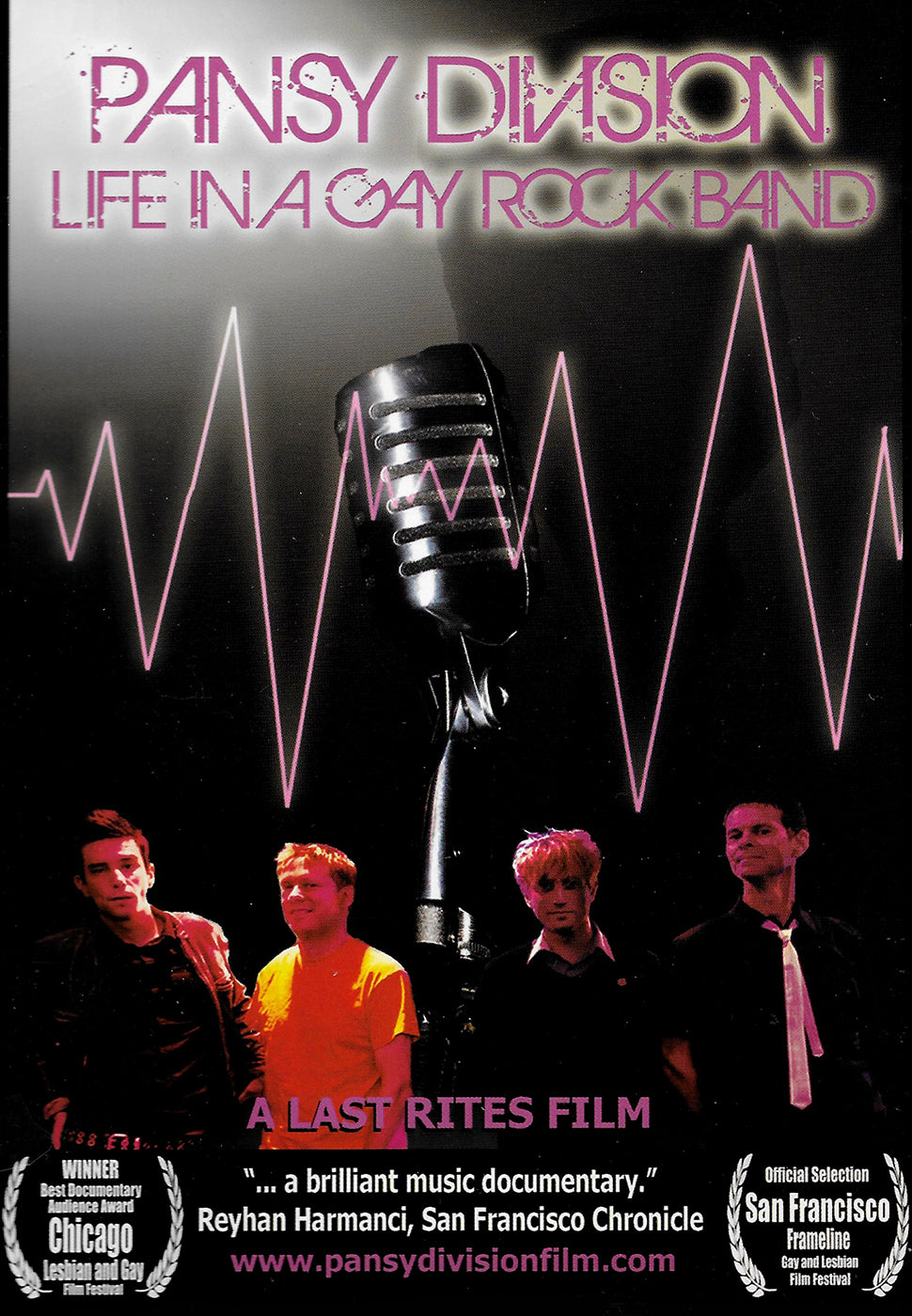 v396 - Pansy Division - "Life In A Gay Rock Band"
Artist Name: Pansy Division
Album Title: Life In A Gay Rock Band
Virus #396
Alternative Tentacles
proudly presents the DVD release of the documentary
PANSY DIVISION
:
Life in a Gay Rock Band
by director
Michael Carmona
. Undeniably one of the most gay music acts in the last twenty years,
PANSY DIVISION
pioneered queer-core before others had the confidence to come out of the closet--and they did it all without major record label support or mainstream radio airplay. This humorous and fast-paced yet intimate portrait of the band features newly shot footage and archival footage spanning 15 years.
From their first days in San Francisco's underground music scene to a full-fledged stadium tour with
GREEN DAY
and beyond, founding members
Jon Ginoli
and
Chris Freeman
overcame prejudice, near-poverty, and increasingly difficult line-up changes to keep the band together. The film also examines issues that confronted the gay community in the 1990s, as well as the adversity one encounters simply by being oneself.
PANSY DIVISION
:
Life in a Gay Rock Band
features interviews and appearances by Rob Halford (
JUDAS PRIEST
), Billie Joe Armstrong (
GREEN DAY
),
JELLO BIAFRA
, Lookout! Records founder Larry Livermore, and Jessie "Luscious" Townley (
BLATZ
,
THE CRIMINALS
,
ALTERNATIVE TENTACLES
). This documentary provides an essential history of an alternative to the 1990s alternative music. The release comes with a bonus DVD of more than two hours of live footage spanning the history of the band.