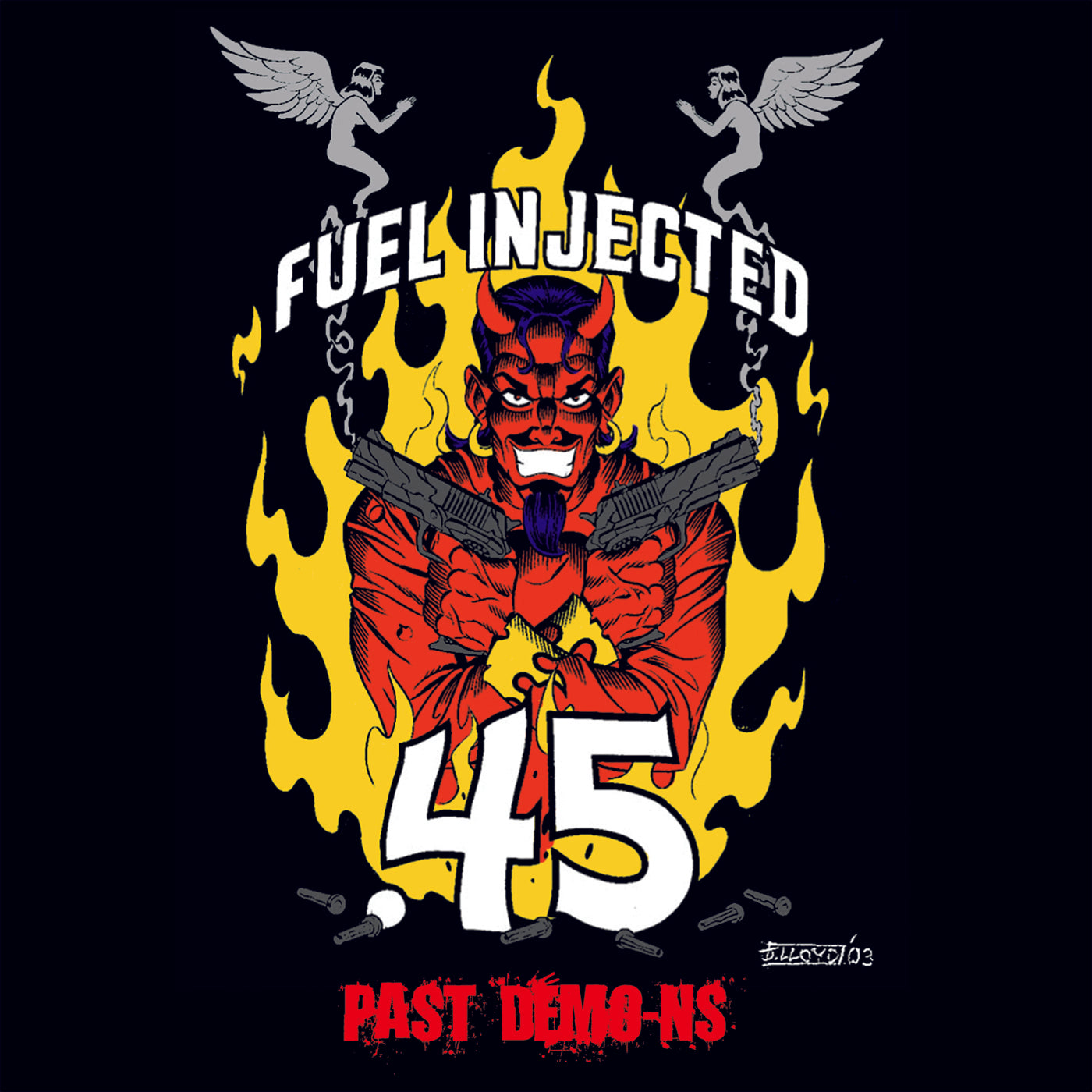 v427 - Fuel Injected .45 - "Past Demo-ns"
Artist Name: Fuel Injected .45
Album Title: Past Demo-ns
Virus #427
Vancouver's rawest female rocker ANI KYD fronting FUEL INJECTED .45, a metallic rock band with raucous tunes that will fry your eardrums!

First and foremost,
Ani Kyd
is a rocker with a powerful throat. In 2005 Kyd released her debut solo CD
Evil Needs Candy Too
, co-produced with
JELLO BIAFRA
. Ani is formerly of
Spank Machine
,
Approach The Throne
, and
Thor
and had fronted the Vancouver heavy rock band Fuel Injected.45, including guitarist Ashley Blue (
Strapping Young Lad
) and bassist Stuart Carruthers (
Tenet
,
Grip inc.
,
The Golers
).
Although the band never made a proper album before splitting up in 2004, they made great demos, and this CD collects them up for your listening pleasure. The original lineup also includes Byron Stroud (
Fear Factory
,
Zimmer's Hole
,
Strapping Young Lad
) and Scotty McCargar (
Bif Naked
). PAST DEMO-NS is a slab of metallic heaviness that Alternative Tentacles is proud to unearth and share it with the world. Fuel Injected .45 was resurrected in 2009 with a new lineup!