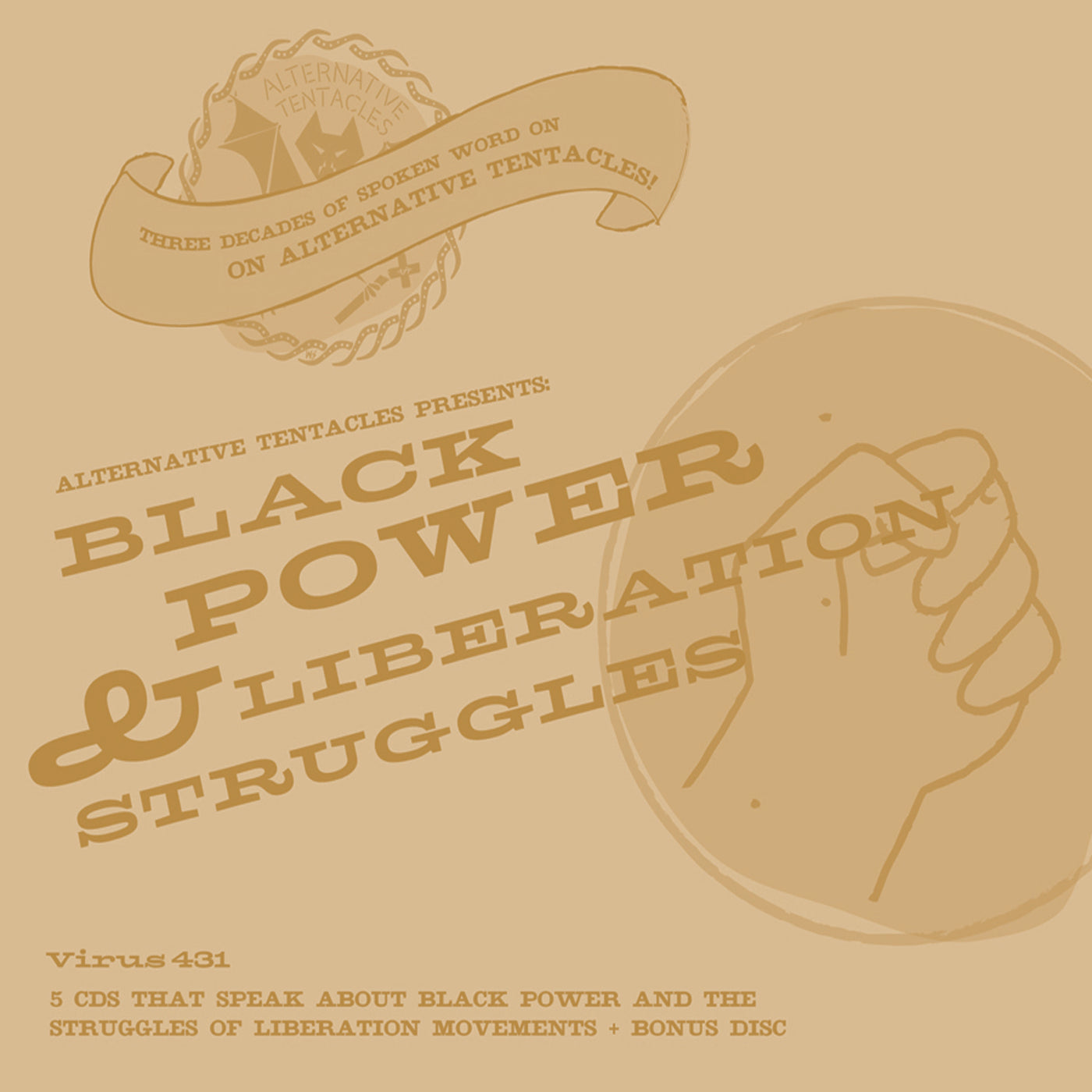 v431 - Various Artists - "Black Power And Liberation Struggles"
Artist Name: Various Artists
Album Title: Black Power And Liberation Struggles
Virus #431
This is a 6 CD box set that speaks about Black Power and the struggles of liberation movements, from the archives of Alternative Tentacles.
Some of these CDs are otherwise out of print!
Brand New & HAND-NUMBERED! Limited to 300 copies!
These cds are included:
• MUMIA ABU-JAMAL- 175 Progress Drive
• ROBERT WILLIAMS - Self-Respect, Self-Defense
• PRISONS ON FIRE: George Jackson, Attica, and Black Liberation
• WARD CHURCHILL - In a Pigs Eye (including discussion of Black Panthers & the KKK)
• CHRISTIAN PARENTI - Taking Liberties
+ a bonus disc from our large catalog of spoken word releases.