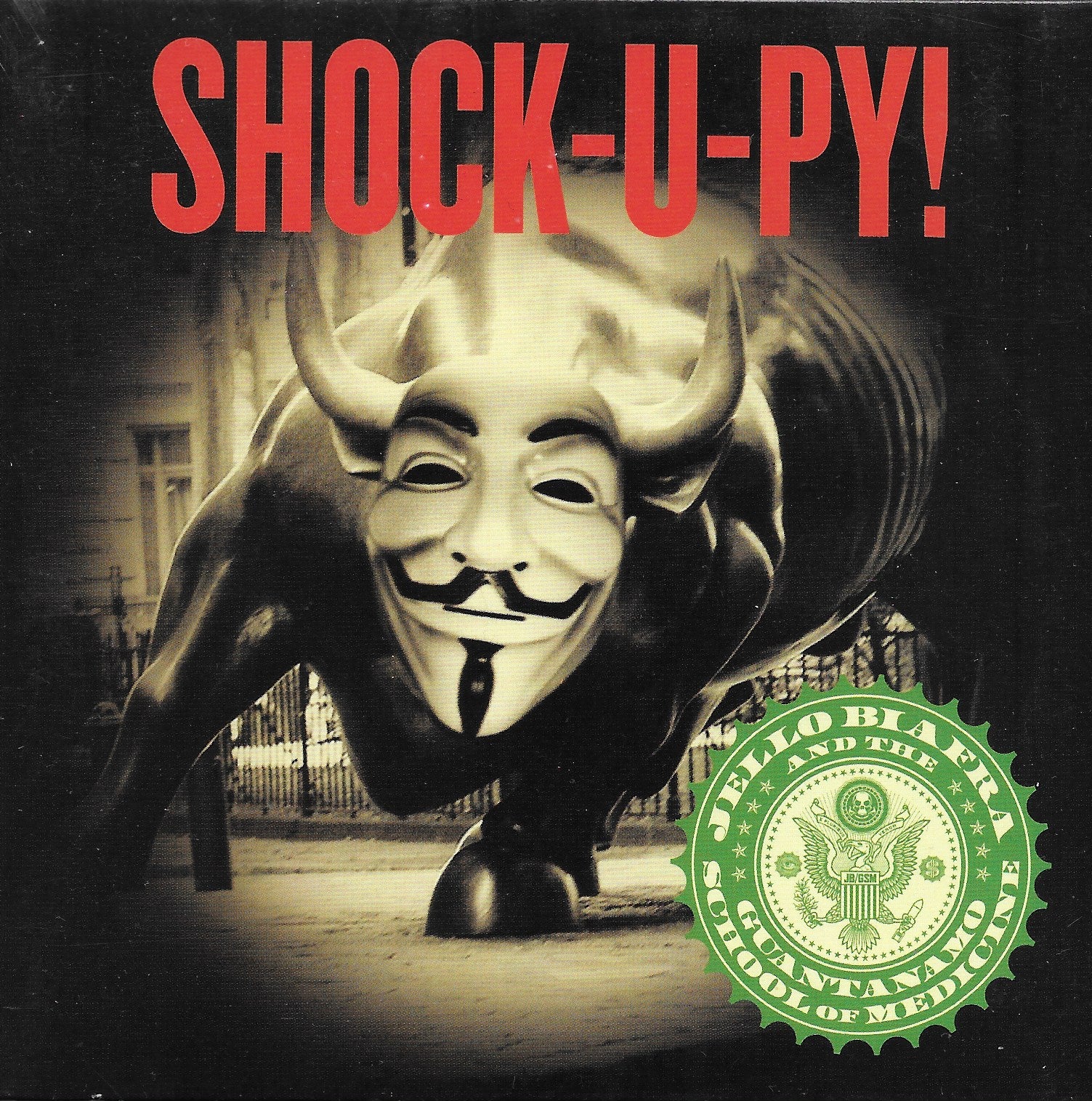 v446 - Jello Biafra And The Guantanamo School Of Medicine - "Shock-U-Py!"
Artist Name: Jello Biafra And The Guantanamo School Of Medicine
Album Title: Shock-U-Py!
Virus #446
This EP includes the exclusive non-album song Barackstar O'Bummer plus JELLO BIAFRA's remix of We Occupy a song for the uprising Jello guested on with D.O.A!
"Occupy may be out of the corporate news machine right now" says Biafra, "but that hardly means that it's gone away and it won't go away until the problems go away. To me it's a reigniting of the anti-corporate 'spirit of Seattle' but this time it's bigger because times are more severe."
The EP is the first recording to feature Andrew Weiss on bass (Ween, Rollins Band, Butthole Surfers) and the powerhouse drums of Paul Della Pelle (from Philadelphia HC legends Ruin, Helios Creed, & Nik Turner's Space Ritual) The rest of the Guantanamo School of Medicine are the familiar faces of Mr. Biafra on vocals and tuneage; Ralph Spight (Victims Family, Hellworms) guitars, vocals, keyboards; and Kimo Ball still more guitars. The EP was recorded and mixed by Matt Kelley (studio whiz engineer on lots of Jello, Hieroglyphics, The Coup, Digital Underground, Zen Guerilla, etc.) and Produced by Marshall Lawless. Cover art and design by John Yates and Eric Drooker.