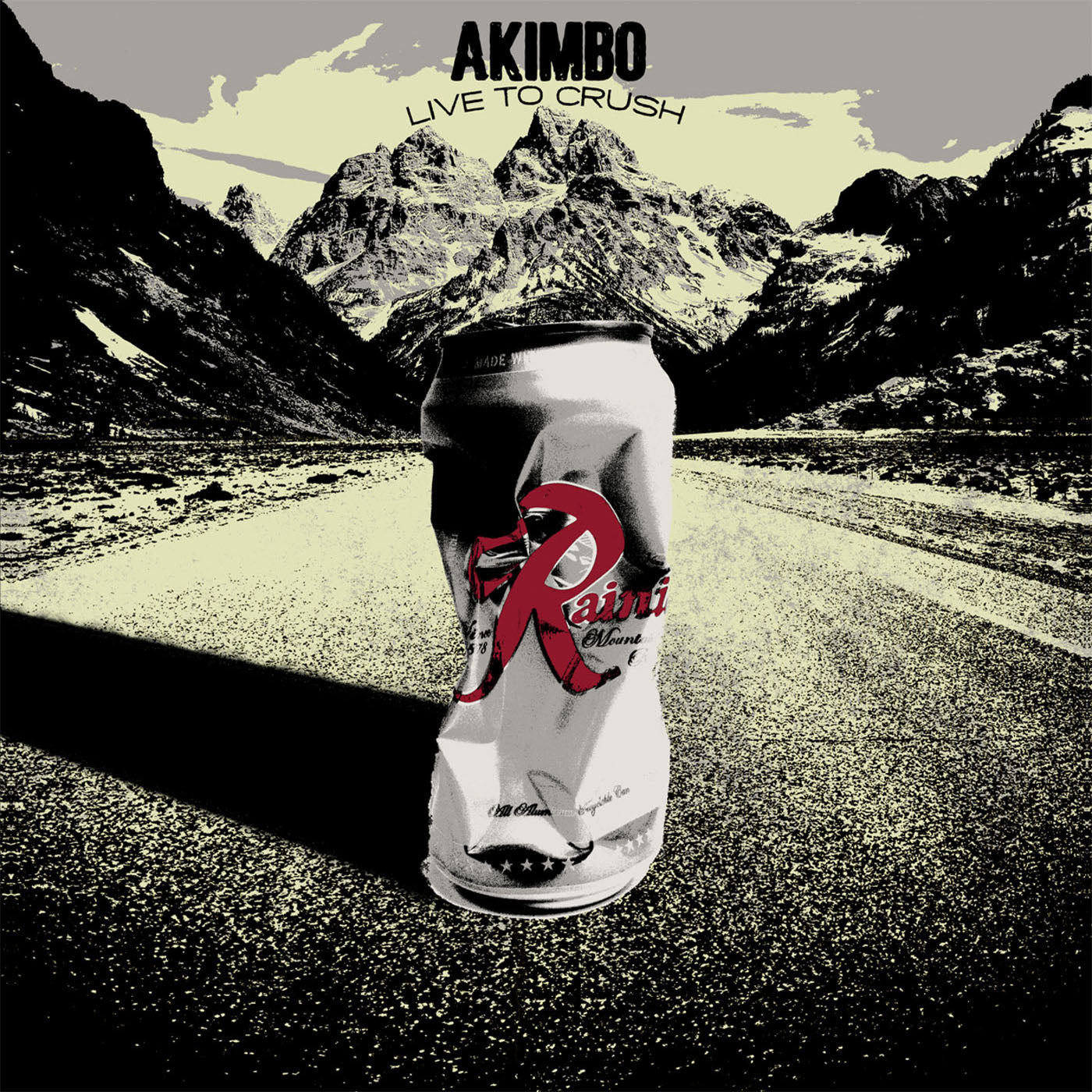 v451 - Akimbo - "Live To Crush"
Artist Name: Akimbo
Album Title: Live To Crush
Virus #451
After 15 years of brutal mayhem, Seattle's beloved Akimbo decided to call it a day in 2012. Live To Crush, their final release, delivers their trademark-style of bone crushing bass, screeching guitar, pounding drums and tortured vocals - it is nothing short of perfection. Parting is such sweet sorrow.
Akimbo has barreled their way through the United States and Europe with all the fervor of a demon army bent on conquest. Beginning with their 1st show on Halloween 1998 and continuing through their final 2-hour concert on Aug 11, 2012, Akimbo forged a path of righteousness with a thunderous sound and a menacing presence that echoed far beyond the Pacific Northwest.
Jon Weisnewski (Bass/Vocals) and Nat Damm (Drums) solidified a unique and devastating sonic battle-axe, decapitating the skulls of their enemies. After years of rotating guitar players, Aaron Walters (Guitar) joined the band in 2006 and has proven himself as the defining diesel in this engine of pure, flaming, voluminous rock. Live To Crush is the cumulation of their energy focused in one thick slab of vinyl.
Recorded after their epic final show, this LP was limited to 500 hand-numbered copies and was
only
available at brick and mortar record stores as part of 2013's
Record Store Day
!