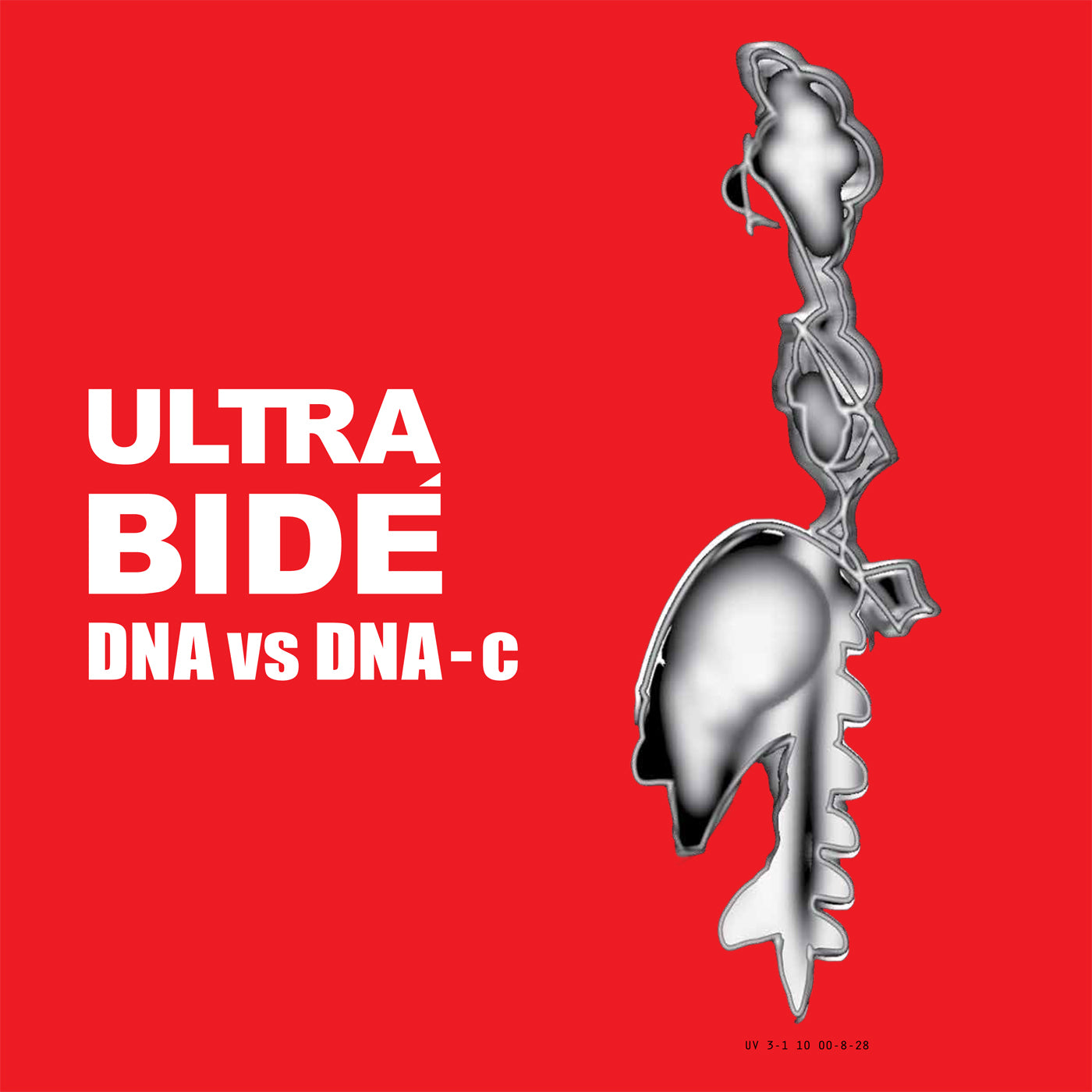 v458 - Ultra Bidé - "DNA vs DNA-c"
Artist Name: Ultra Bidé
Album Title: DNA vs DNA-c
Virus #458
Straight up skull-shattering is what comes to mind when hearing Japanese noisesters Ultra Bidé. They're hyper-energetic and relentless, without ever taking themselves too seriously to have fun on their first US record in over 10 years! The trio's dual bass and drum attack is a monster that pounds you ever so thick and creamy, into a custard donut cooked by Satan. Led by singer/bassist Hide, Ultra Bidé will guide you across the complicated galaxy of DNA vs. DNA-c, and you're not always sure you will survive the voyage.
Equally psychedelic as it is primal and fuzzy punk rock, the album is menacing and confident, and Hide is the sort of leader required for this perilous journey. Without becoming completely obliterated by the massive blackness of outer space, Ultra Bidé heads directly toward the stratosphere.
After returning to Japan a decade ago- after being based in NYC for much of the 1990s- Hide & his band have been honing their razor sharp sonic weapons. Hide's vocals drive the insane dragster that is Ultra Bidé far past the super sonic barrier. These guys have been doing it since 1978 and show no signs of slowing down.