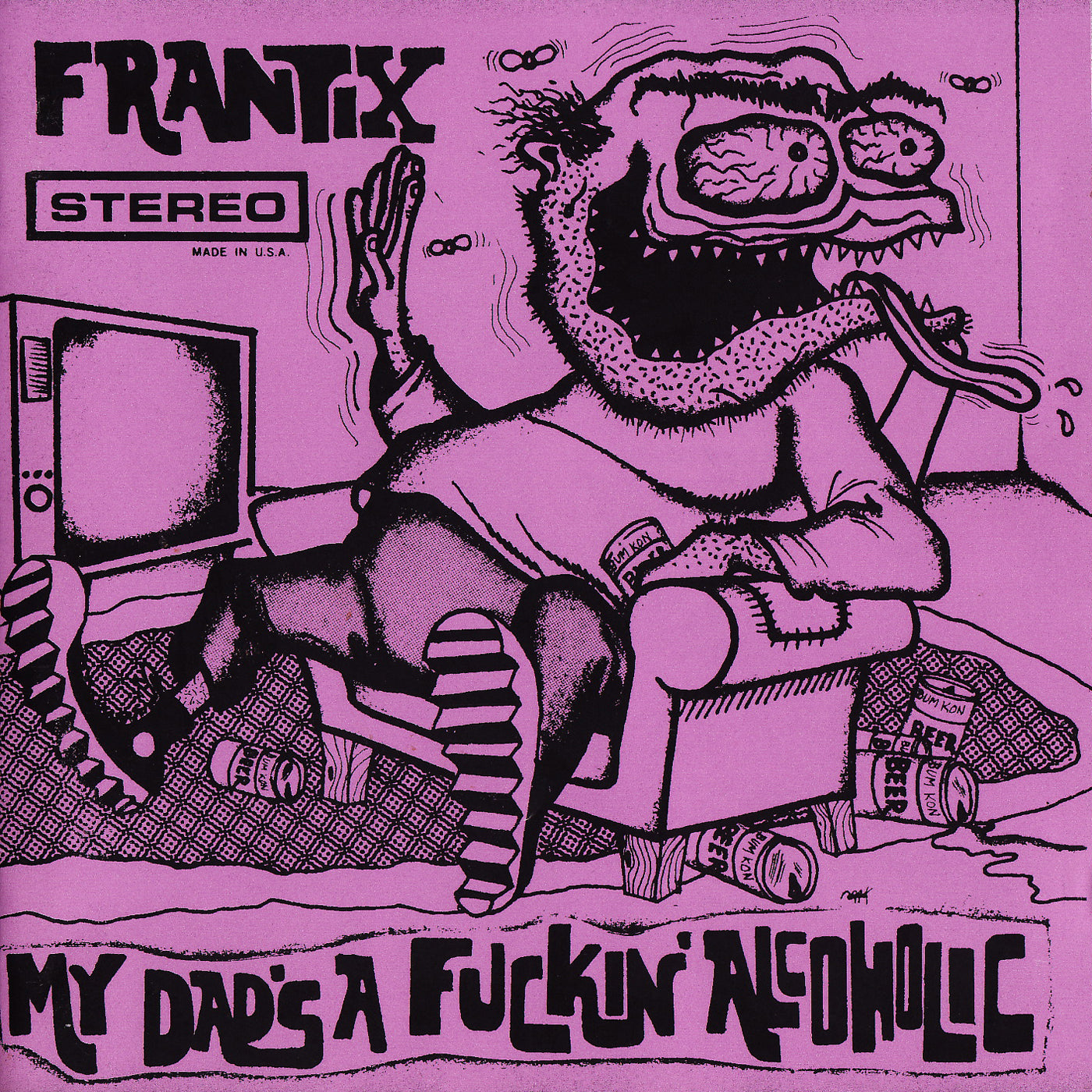 v459 - Frantix - "My Dad's A Fuckin' Alcoholic"
Artist Name: Frantix
Album Title: My Dad's A Fuckin' Alcoholic
Virus #459
The mix of Ricky Kulwicki's unstoppable, lava-flow guitar, Matt Bischoff's droning, carpet-bombing bass, Davey Stewart's train-wreck drums, and Marc Deaton's teenage-zombie vocals is downright legendary. Frantix were never just hardcore, and one can hear it on their very first recordings from 1980: beneath the songs' amphetamine stutter and sonic tachycardia are strands of rock 'n' roll DNA belonging to Johnny Thunders and Keith Richards. "Dancin' to Punk†and "FM Ear†are smeared with lipstick traces of the Modern Lovers. The classic "My Dad's a Fuckin' Alcoholic,†equal parts Black Flag and Flipper with a touch of the New York Dolls, sports a simple but unforgettable bass riff and sing-along chorus and was a local favorite that grew to national underground prominence after its original release.
FRANTIX
shared the stage with national acts and punk legends like Black Flag, TSOL, Circle Jerks and Dead Kennedys.