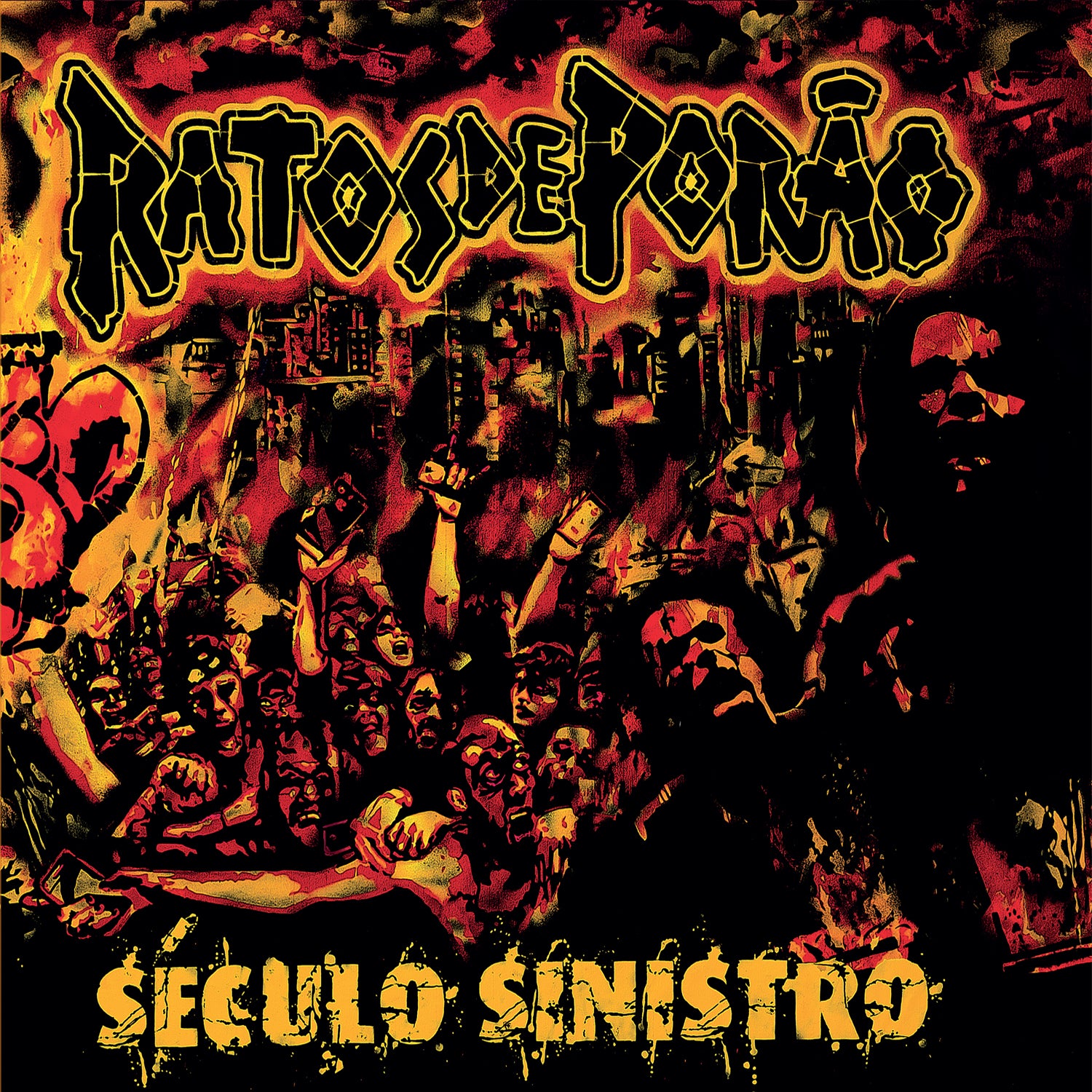 v464 - Ratos De Porão - "Século Sinistro"
Artist Name: Ratos De Porão
Album Title: Século Sinistro
Virus #464
Brazilian crossover thrash metal / hardcore punk legends Ratos de Porão return with their first full-length in eight years, Século Sinistro ("Sinister Century") on Alternative Tentacles Records! This incredible album sums up everything great about their astonishing 33-year career-yet they still sound like a hungry young band that comes out swinging, delivering a raw and intense musical snarl.
Ratos de Porão's Portuguese lyrics (with English translation in the Alternative Tentacles version) focus on day-to-day life in Brazil, spotlighting political and social issues as only they can. The songs present a positive outlook and hope of a better future, tempered with dark humor.
Fans can expect a clutch of brand new classics off Século Sinistro to be added to the band's regular rotation-tracks like "Viciado Digital," which talks about the modern world's internet addiction and the overexposure of social networks, and "Grande Bosta" ("Total Shit"), which the band likes to describe as their "Cup Song" and captures the negative feelings in Brazil toward the World Cup celebrations. Written over the course of several months and recorded completely in analog in São Paolo at Mob Family Studios, Século Sinistro sounds incredible. Underlying the audio assault of vocalist João Gordo, each instrument makes its presence clearly known, from the intensity of founding member Jão's guitar work and the rolling thunder of bassist Juninho to the non-stop attack of Boka's drumming.
Only a band of this caliber possesses the rare chemistry and technical proficiency to live up to the standard of Brazilian hardcore legends!