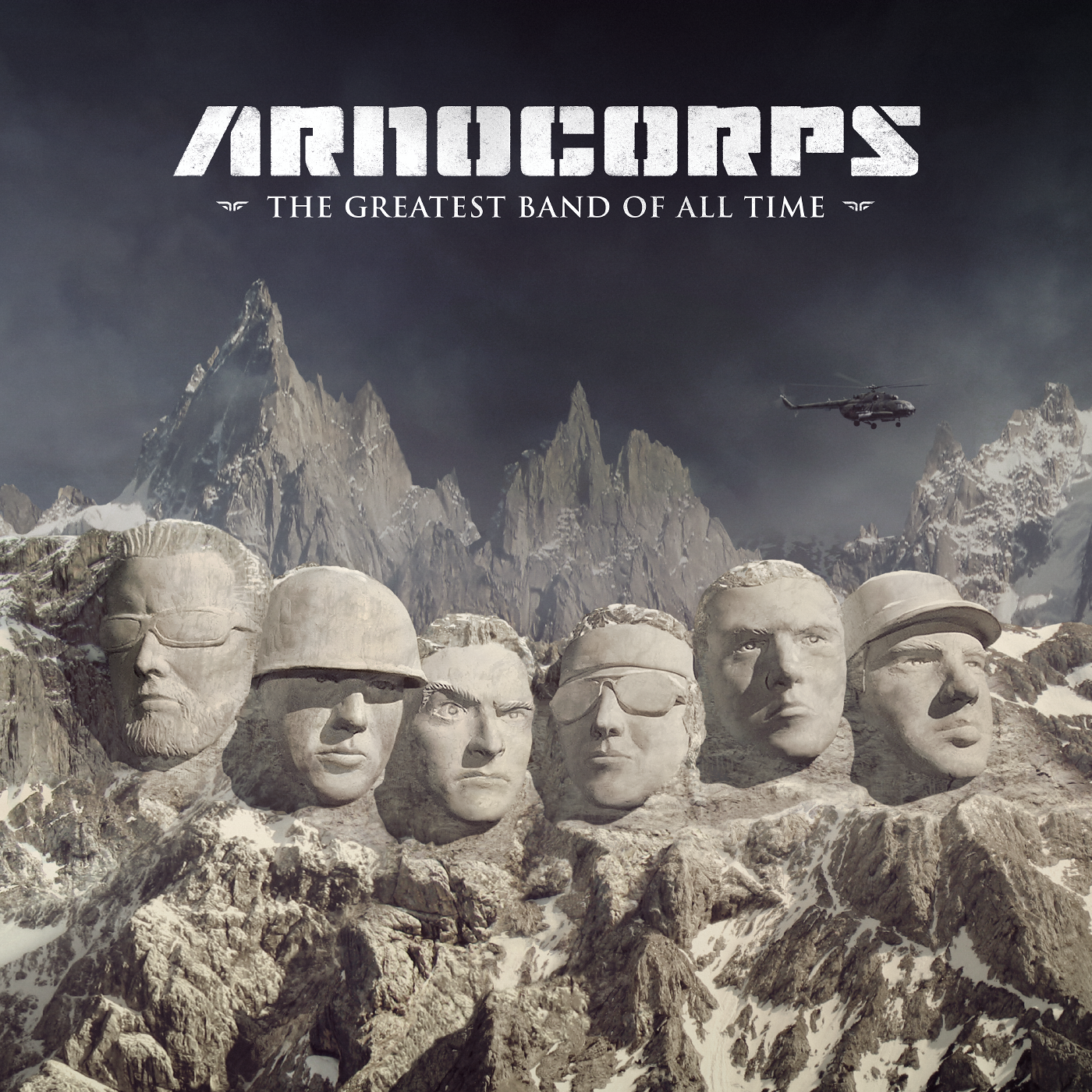 v466 - Arnocorps - "The Greatest Band Of All Time"
Artist Name: Arnocorps
Album Title: The Greatest Band Of All Time
Virus #466
Throughout the history of mankind, the stories most often told through song are those of great deeds and fantastic adventures. ArnoCorps carries on this grand tradition with their album "THE GREATEST BAND OF ALL TIME".
The very principles of the action-adventure lifestyle have been defined in ArnoCorps' music since their arrival in the burgeoning San Francisco Bay Area music scene in 2001. Beyond the distinctively accented delivery of lead vocalist Holzfeuer, ArnoCorps' sound is defined by a unique band arrangement of "heroic symmetry". The two guitars of Vielmehr Klampfe and Inzo der Barrakuda are counterbalanced by the two basses of Der Wölf and Toten Adler, while the disciplined drumming of Gellend Adler provides the backbone of the band. The collective on-stage energy incites their crowds to join in the screaming of quotes from ancient lore, such as "Kill me now!", "Get your ass to Mars!", and "Stick around!".
Many listeners of this mighty tome claim to have experienced an increase muscle mass, a better understanding of life's mysteries, and feeling like "goddamn heroes". Now, let ArnoCorps tell you of the days of high adventure. Come on! Do it now!! What are you waiting for?!?
This stunning gatefold LP contains all of the heroic words of these ancient Austrian myths as well as a truly stunning vista of the highest, most heroic Austrian Alps!
Record collectors, PLEASE NOTE: There are only 500 WHITE VINYL copies pressed, and 300 of them will be sold by the band exclusively at their July 2014 UK dates. We have 80 of them to sell thru our mailorder. After these are gone, it's Ebony Only!