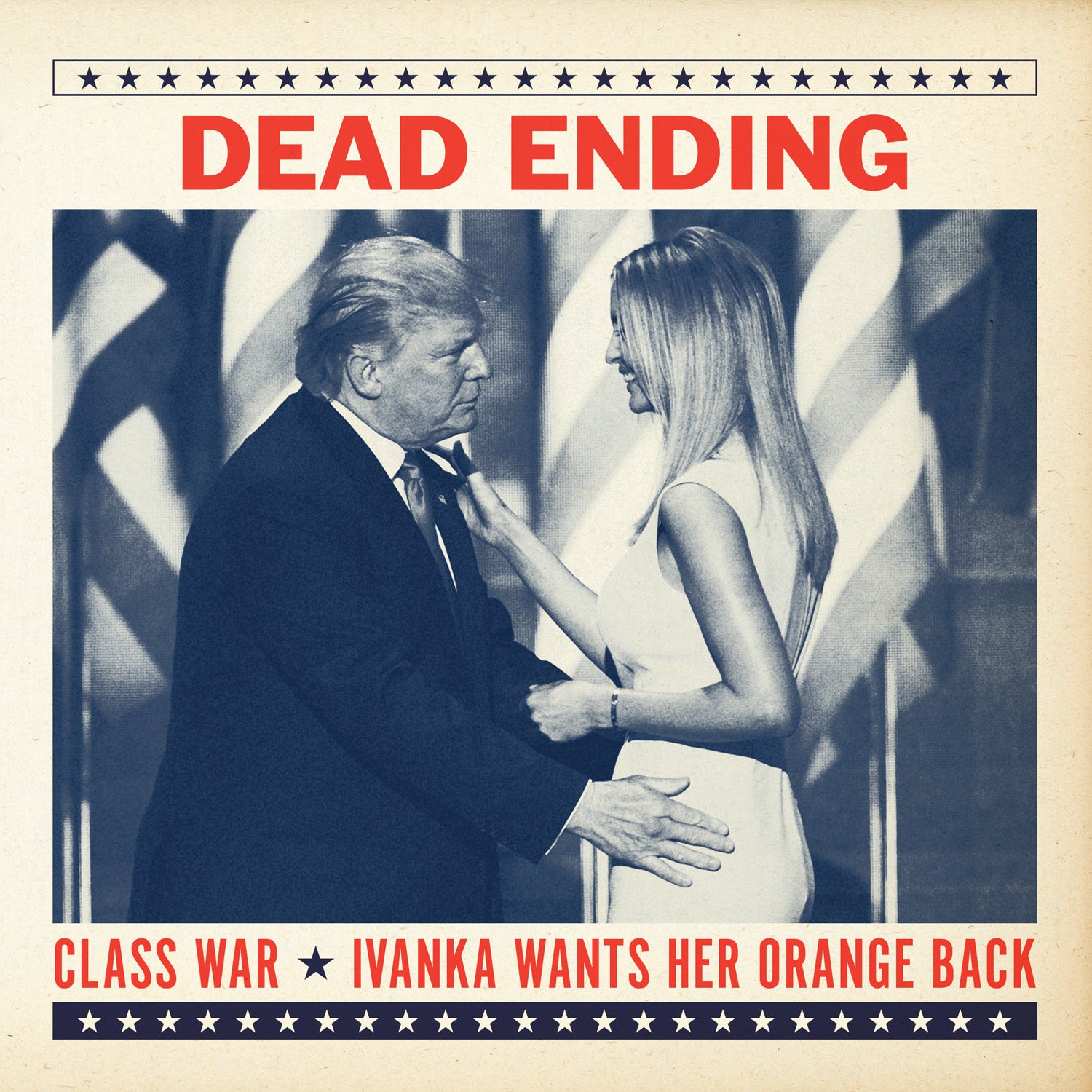 v473 - Dead Ending - "Class War"
Artist Name: Dead Ending
Album Title: Class War
Virus #473
DEAD ENDING's Ivanka Wants Her Orange Back 7" is back in celebration of their new album, Shoot the Messenger! Yes, you too can own this marvelous icon of the deplorables. Made of exquisite Corinthian vinyl, and designed for small fingered hands, this outstanding single contains not one, but two huuge songs, forged through the combined efforts of Vic Bondi (ARTICLES OF FAITH), Jeff Dean (ALL EYES WEST), and Derek Grant (ALKALINE TRIO), with a special dash of bass from Dave Shield (ARTICLES OF FAITH).
Your collection of insolent, snot-nosed hardcore is incomplete without this stellar package, which will become a cherished heirloom of the days when Donald Trump was admired for his racism, xenophobia AND misogyny.
You can't write it off your taxes, and it won't make you a reality TV star. But you will have hours of matchless joy recalling the moments when Trump introduced "pussy" into our national discourse.
Supplies are limited, so act now and as a bonus we'll throw in this priceless sleeve, designed especially for the AT Mint by renowned graphic artist John Yates!