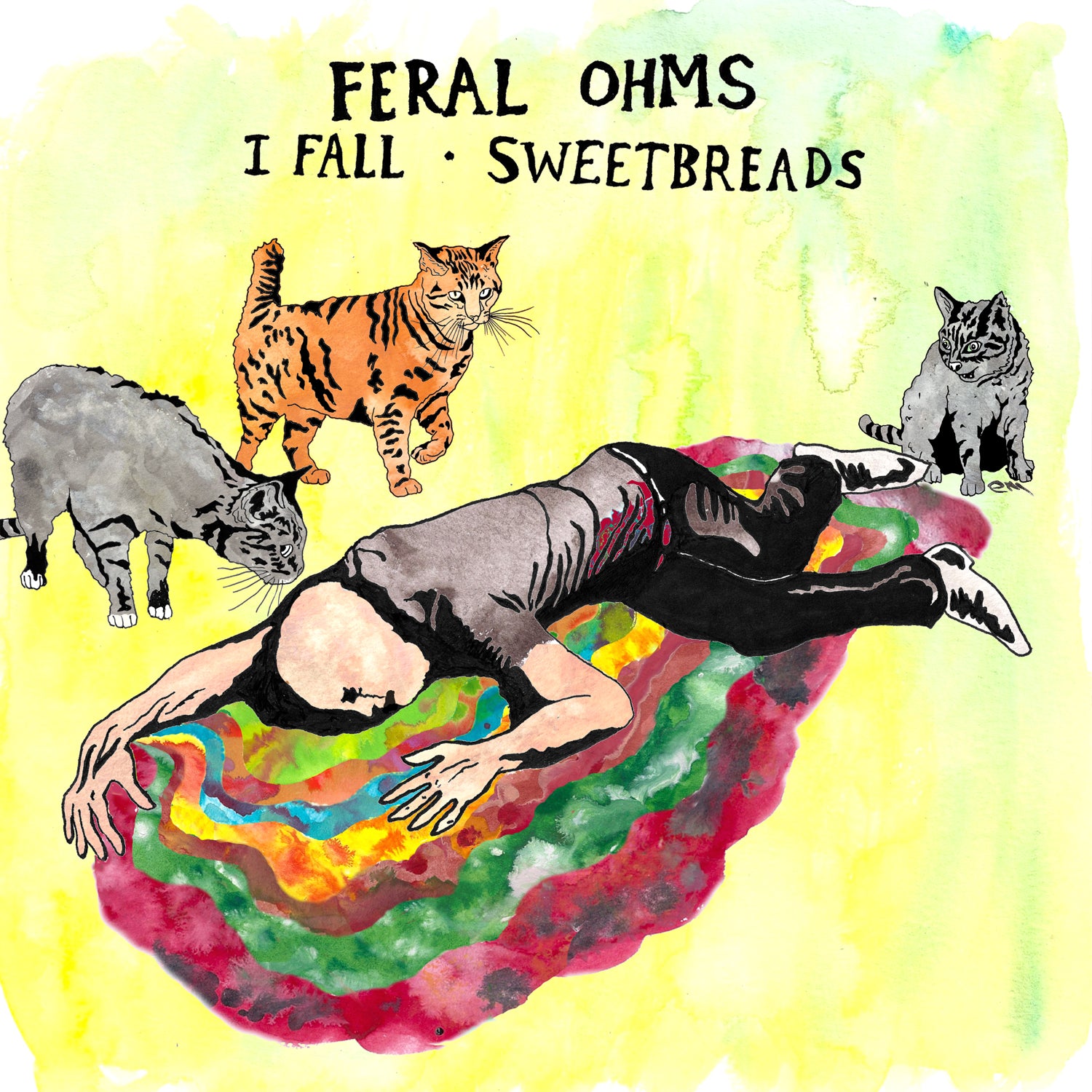 v478 - Feral Ohms - "I Fall / Sweetbreads"
Artist Name: Feral Ohms
Album Title: I Fall / Sweetbreads
Virus #478
Bezerko guitar wizard Ethan Miller returns to the heavy with the latest arrival from FERAL OHMS! This brand new 7-inch includes a pounding cover of THE DAMNED's "I Fall" on side A and a brand new original title, "Sweetbreads" on the b-side!
Oakland's 'Caveman Psych' power trio is made up of Ethan Miller (COMETS ON FIRE, HOWLIN RAIN), Chris Johnson (DRUNK HORSE) and Josh Haynes (NUDITY). It's loud, super-fuzzed and just over the border from psyche in a darker, harsher jungle. Doses of concrete basement West Coast 80s punk, 70s hairy bare-chested wall of amps festival rock, 90s screaming wah Japanese underground and various other forms of scuzz, primitive, biker and outcast rock and roll all combine forces in this ungodly mutation like a truly unholy musical Three's Company. Hop on this comet direct to planet fierce. It's going to be a wild ride!
LIMITED TO 500 COPIES!!!