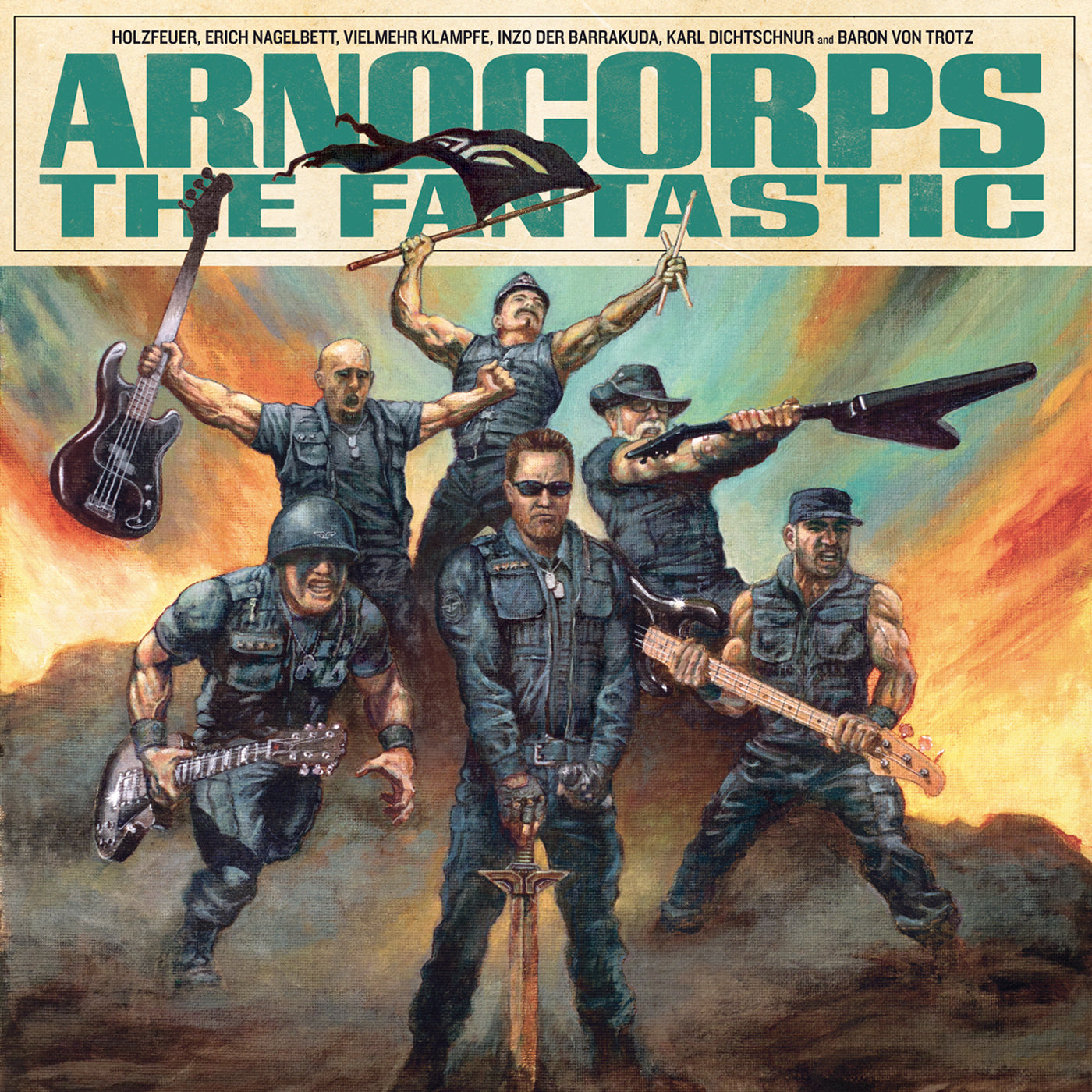 v490 - Arnocorps - "The Fantastic"
Artist Name: Arnocorps
Album Title: The Fantastic
Virus #490
Finally on VINYL! The CLASSIC 2013 release that tackles "Red Sonja" and "Conan", plus lesser-known Austrian myths like "Hercules In New York"! Help these Austrian heroes reclaim the ancient Austrian myths from Hollywood Austroploitation travesties!
Originally self-released on CD, "The Fantastic" features crowd favorites "Crom, Strong On His Mountain" and "Exactly", as well as the often-overlooked "Hercules" that was bastardized by Hollywood with Schwartzenstrudel way back in 1970 as "Hercules In New York".
ARNOCORPS, inventors of Austrian Action Adventure Hardcore Rock 'n' Roll, inspire heroes and sheroes world-wide! This is #2 of the 3 LP blitzkrieg of "The Ballsy", "The Fantastic", and their brand new LP "The Unbelievable"!