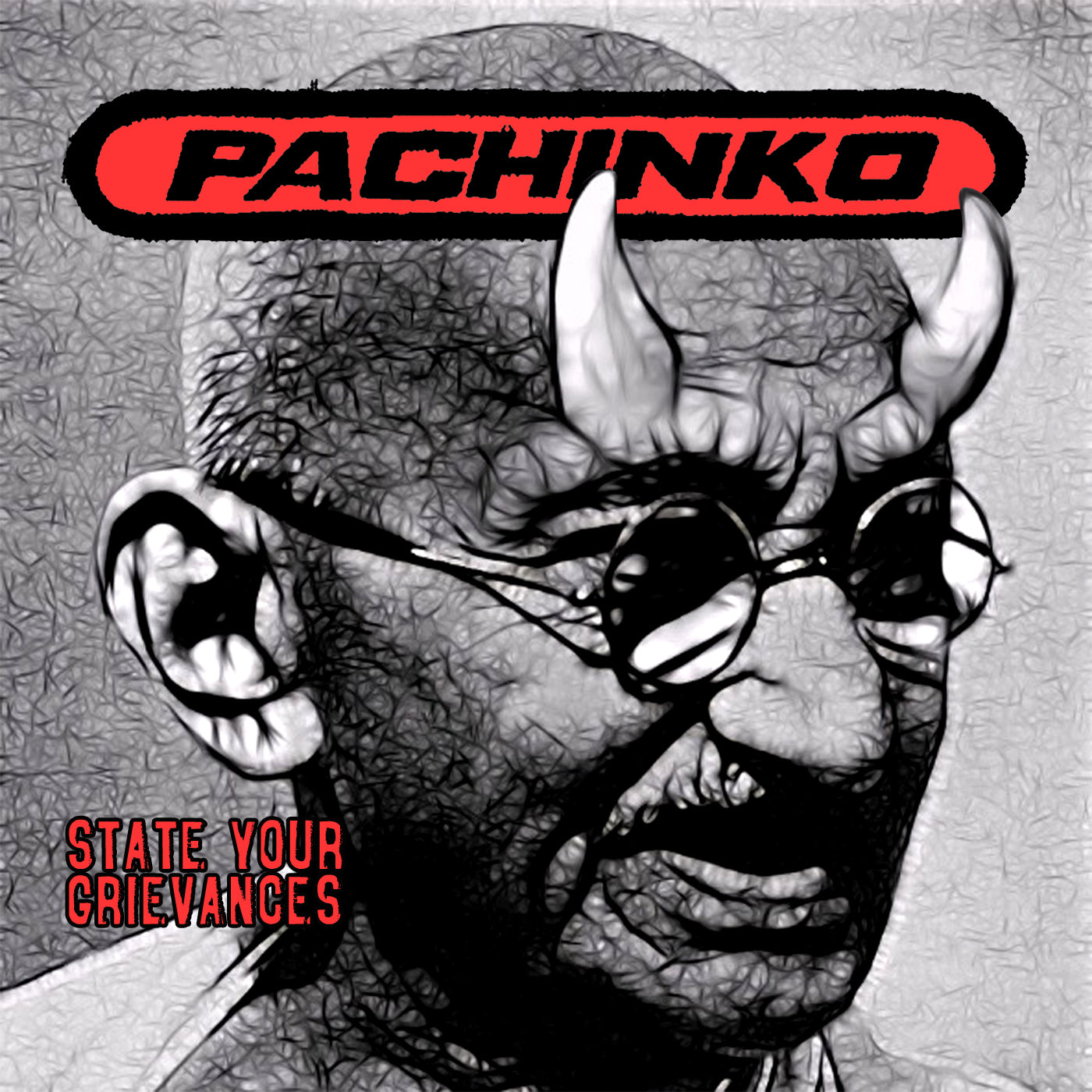 v493 - Pachinko - "State Your Grievances"
Artist Name: Pachinko
Album Title: State Your Grievances
Virus #493
For 2 decades, Mad-City madmen PACHINKO have been biding their time, collecting bad vibes and weirdness to unleash on unsuspecting audiences world-wide! Crowds who've been lulled into complacency will once again find themselves knee deep in the sweet sonic bile PACHINKO is spewing all over the clean floor.
Not only is "State Your Grievances" their 1st record since 1999, JELLO BIAFRA calls it their best since their 1st Alternative Tentacles LP "Behind the Green Pachinko" from 1996!
A frightening mix of the classic noise-rock sound (COWS, HALO OF FLIES), AC/DC, and the great years of BLACK FLAG, PACHINKO has returned, triumphant in their E85-guzzling hot rod of dirty chords, lyrical POV shenanigans, and lecherous musical muscle!
25 years after their feedback-drenched musical birth in Madison Wisconsin, PACHINKO's new release "State Your Grievances" inflicts 11 grotesque screeds- er, songs- upon the world, including "Song Of The Infidels", "My Husband Is A Corporate Lawyer", the title track, and "Art Loverer". Trust us, the songs are even more confusing and scuzzier than they sound on paper!
These PACHINKO tunes, by the original members Brian Brech, Greg Norman, Matt Quigle, and Mike "Magma" Henry are guaranteed to wipe that smug smile off your face. They are once again churning out more of the great messed-up head shakers they paraded around way back when, careening into everything within striking distance.
The critics have called Pachinko (amongst other flattering things) : "mean and unclean", "a cross between a handgun, a remote control and a good 40-ounce", "I gonged them because...", and "driving through a school zone at 90mph". They still have it!
Pachinko has finally exposed what truly medicated minds can produce -- a streamlined, clear, and all- together demented vision of toe tappin' pain and sickness.