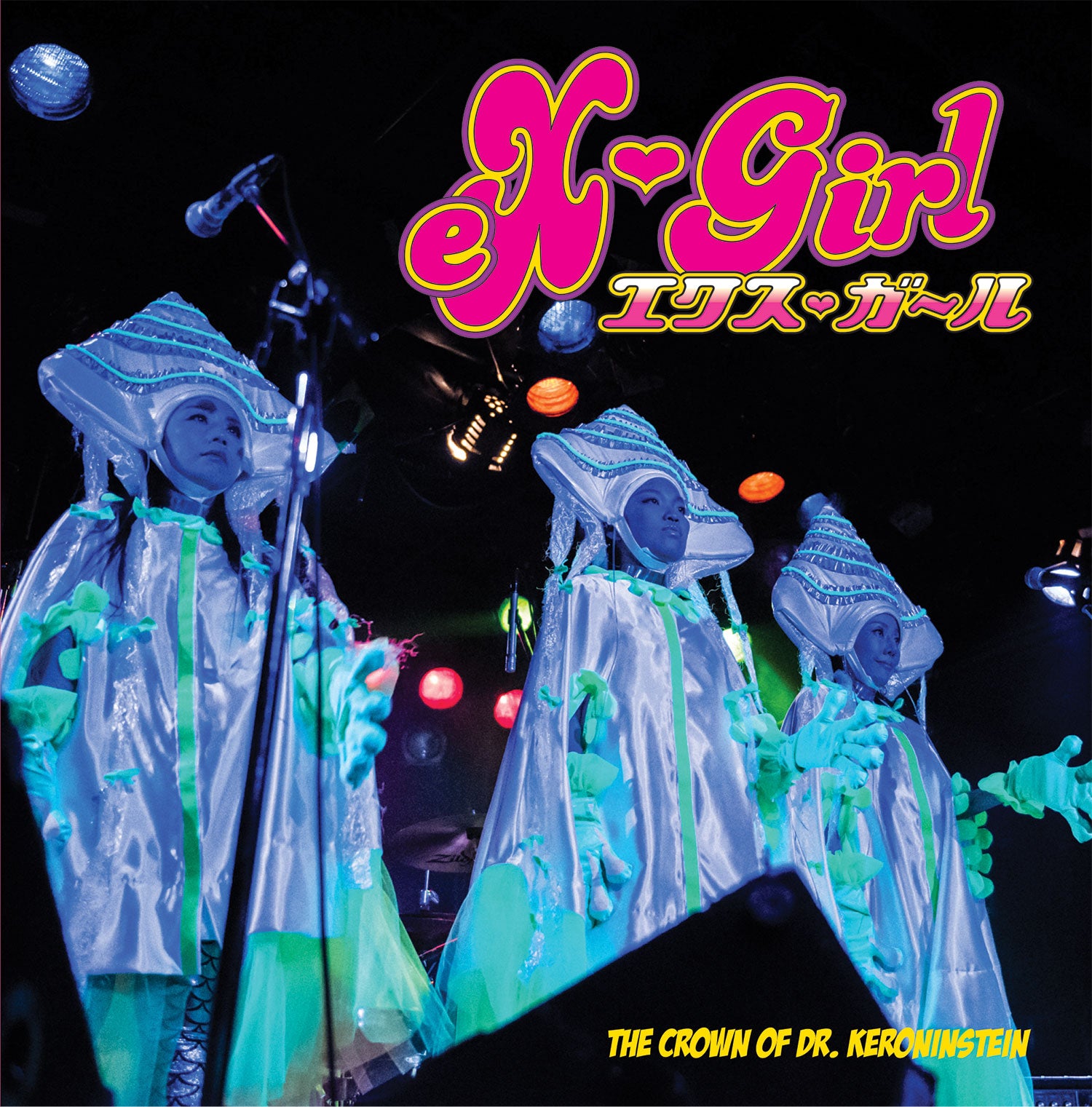 v497 - eX-Girl - "The Crown Of Dr. Keroninstein"
Artist Name: eX-Girl
Album Title: The Crown Of Dr. Keroninstein
Virus #497
WEB STORE EXCLUSIVE!
Returning once more from their home world of Planet KeroKero (via Tokyo)
EX-GIRL
has returned to earth to astound us with their noise rock, space punk masterpieces. Reminiscent of Japanese avant-noise band's like 
Melt-Banana
, 
Boredoms
, 
OOIOO
, and 
Ruins
,
EX-GIRL
spawns unpredictable, genre-twisting gems that range from sludgy pop to a capella calisthenics to soaring prog rumination.
EX-GIRL
can easily be ranked along side musical innovators such as
Diamanda Galas
,
Zappa
,
B-52's
,
Nina Hagen
,
Devo
,
Talking Heads
and
Laurie Anderson
. The music as well as the live shows conjure up these comparisons. On stage the band incorporate performance-art aesthetics with wild costumes and intense energy. These two new tracks, "
The Crown of Dr. Keroninstein"
and
"Senor Ginger"
come hot off the band's return to the stage in Tokyo and at Austin, TX's
SXSW
!
Limited to 250 on purple vinyl, this online store only exclusive is a must have!
Find more of their releases available 2004 LP,
Endangered Species HERE
.