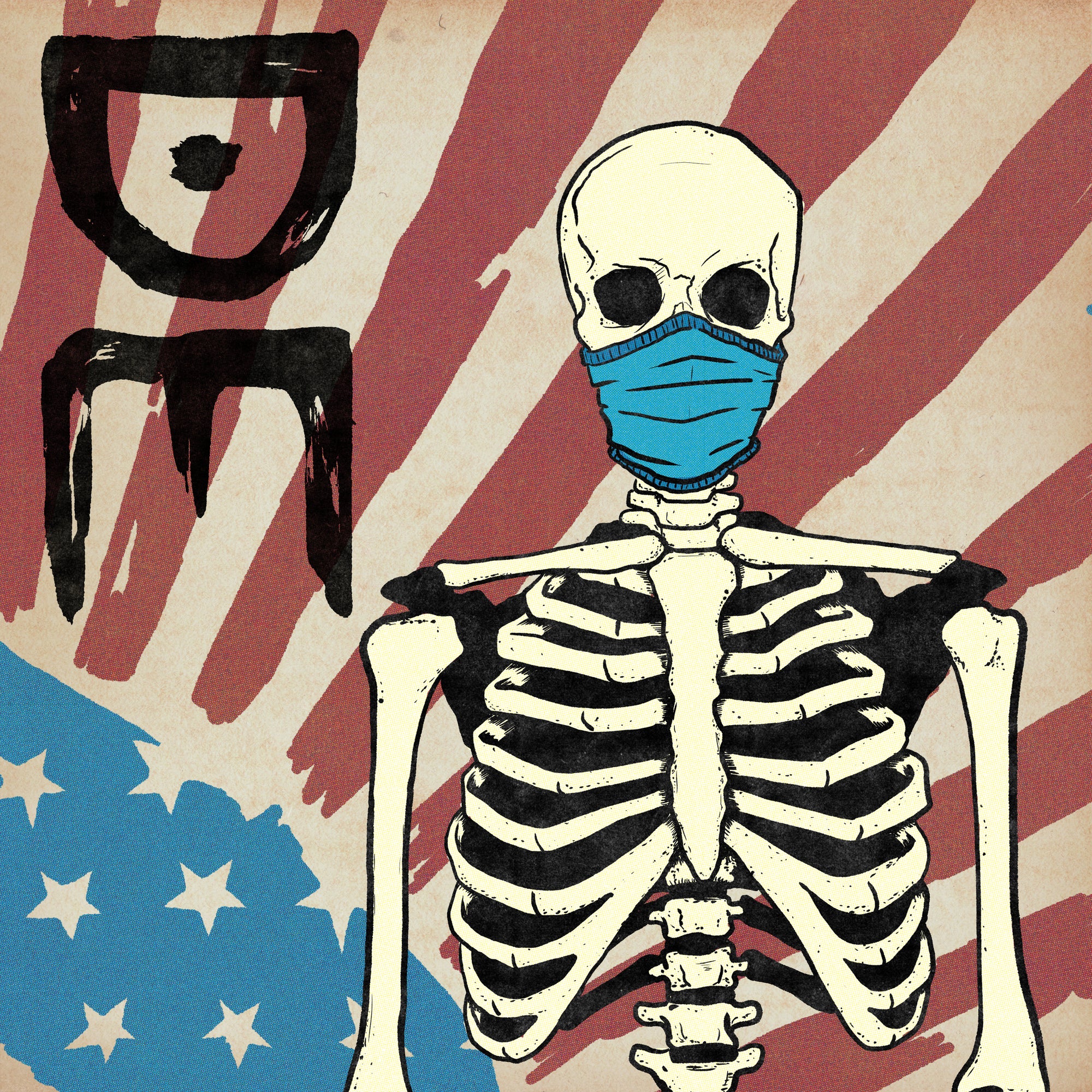 v506 - Dead Ending - "American Virus"
Artist Name: Dead Ending
Album Title: American Virus
Virus #506
"Jeff said, 'Let's do a new record—we'll call it American Virus' – Sounded good to me. He wanted to do a Clash cover too--which I didn't like.  I was wrong.†– Vic Bondi, Dead Ending

Stemming from conversations between vocalist Vic Bondi (Articles of Faith) and guitarist Jeff Dean (Airstream Futures, All Eyes West, The Bomb) about the obvious politicization of the pandemic, Dead Ending's latest release on Alternative Tentacles Records, "American Virusâ€Â presents two screaming new tracks; the title track "American Virusâ€Â and "Walter Benjamin At The Borderâ€Â with a digital bonus cover track "Complete Controlâ€Â by The Clash. 

"I was watching the press conference when Trump called COVID-19 the Chinese virus, and watching him double down on it, when journalists were calling him out like some giant spoiled toddler, made me want to throw my TV out the fucking window!â€Â Dean says, "I started trying to figure out logistically if we could even record, since everyone lives in different states.â€

Using their access to different recording devices Bondi and Dean each wrote a track, and along with the cover and sent them to drummer Derek Grant (Alkaline Trio), who laid down drums and the songs started to take shape. Bassist Nathan Voorhees (Ensign, Vision) was unable to record on this 7â€, but founding bassist Joe Principe (Rise Against) was down to come back to play on the songs. In no time, once more the unrelenting, uncompromising, political hardcore sound that Dead Ending has long been known for was exploding out from the studio speakers and ready to be unleashed upon the masses. 

"We're all locked in an emotional shell game,â€Â Dean adds, "It's overwhelming, we can't keep focus, distracted by flamboyant nonsense while the world is collapsing. We're all infected, Trump is the American Virus, and the only cure is your fucking vote!â€

The "American Virus†7†follows the Alternative Tentacles Records release of the 2019 7†release "(It's Not) What You Believe/Painkillerâ€Â and their last full length album, "Shoot The Messengerâ€Â in 2017.