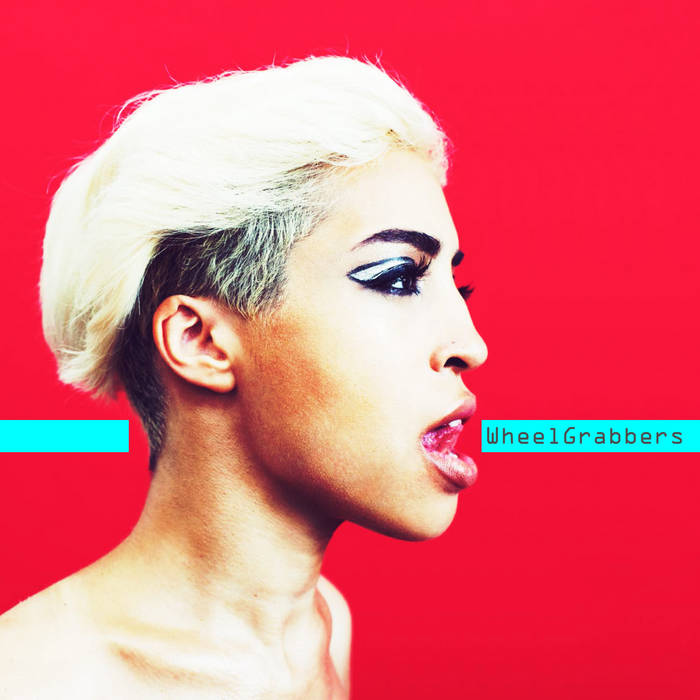 WHEELCHAIR SPORTS CAMP "WheelGrabbers"
After years of dedicated prep and fresh off a month long national tour to SXSW, the Wheelchair Sports Camp + GirlGrabbers collaboration is out now. WheelGrabbers is comprised of 15 original beats by the GirlGrabbers (Qknox + Gypdahip) with some ridiculous interludes and hard hitting features. This Denver style mixtape is enough raps to hold you over until the upcoming release of Wheelchair Sports Camp's first full length LP titled NO BIG DEAL, produced by the late Ikey Owens (FALL 2015). Recorded in one weekend at Dryer Plug Studios and released on Dryer
Plug Records, WheelGrabbers is about as
 raw as a shorty could ask for. The leaked single "Hard Out Here For A Gimp" has already been hailed by critics as one of Wheelchair Sports Camp's sharpest and most heartfelt songs yet. The project has the vital, personal, WheelGrabbin' theme of breaking down misconceptions that attempt to strip the disabled community of it's sexuality and independence. The album cover features NYC model Jillian Mercado who happens to be one of the hottest wheelchair users in the country.