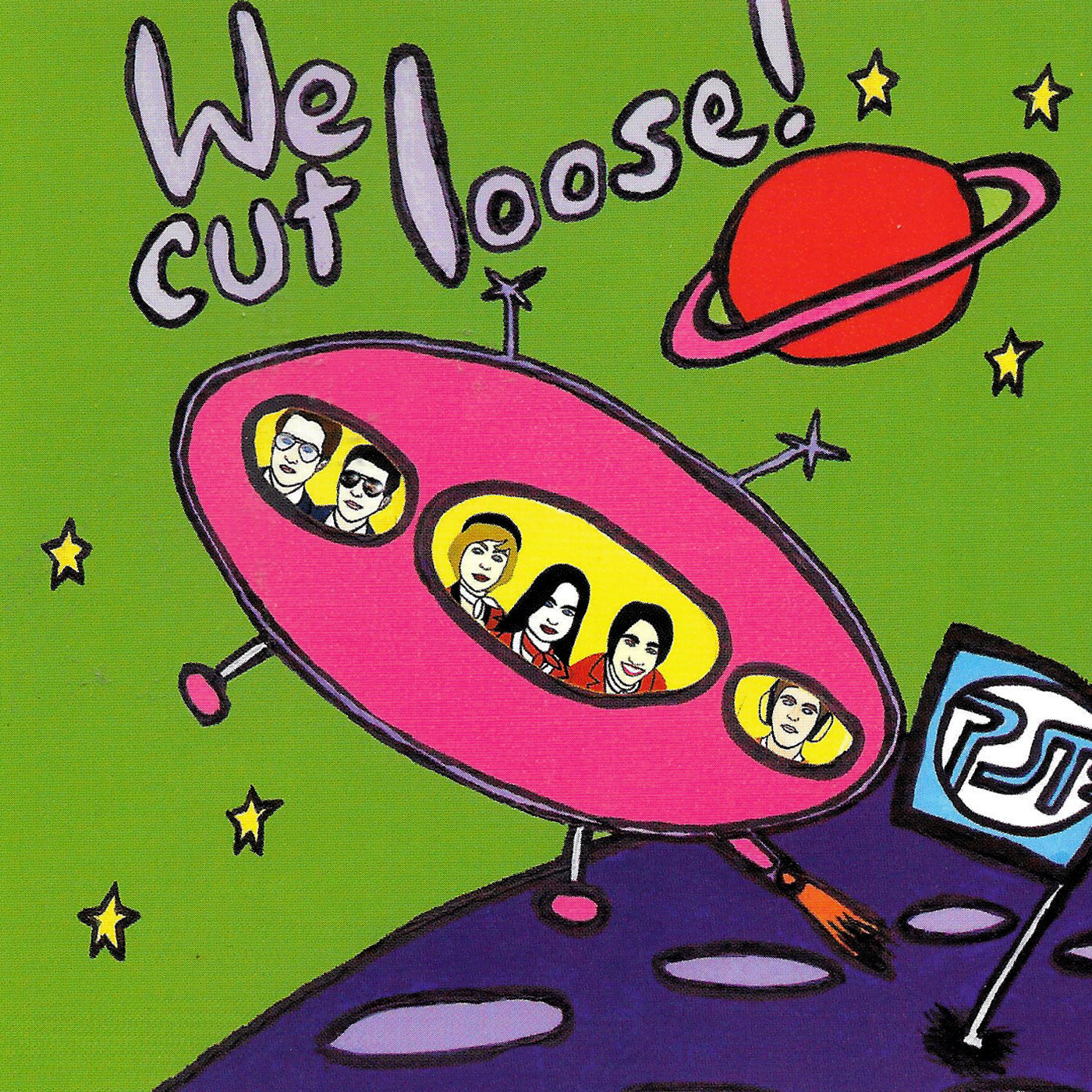 v356 - Pilot Scott Tracy - "We Cut Loose!"
Artist Name: Pilot Scott Tracy
Album Title: We Cut Loose!
Virus #356
PILOT SCOTT TRACY
is a brainchild of Scott and Tracy Cox-Stanton, formerly of
THE CAUSEY WAY
--a literal flight of fantasy based on the good old days of air travel when stewardesses coddled you with free beverages and fluffed pillows. Their music, described by one critic as "aggressively homo," is sometimes raw, sometimes pretty, sometimes serious, sometimes silly, a delicious collision of early punk and new wave. The spark of inspiration was set off when Mark Mothersbaugh gave Scott and Tracy a personal tour of the DEVO HQ, schooling them on vintage keyboards, equipment and sounds. As with their last AT outing
Any City
, Scott dishes out the jagged guitar attacks with his frantic, paranoid vocals while Tracy counteracts with her serene, dreamy voice on the slow numbers, including a sublime cover of the
SMITHS
'
There Is a Light That Never Goes Out
. For We Cut Loose, the lineup has been fortified by four additional members whose resumes include
MAN...OR ASTROMAN
,
MOONEY SUZUKI
, etc. Strip away the air travel theme, and you have a solid effort that references a slew of original
new wave
greats like
DEVO
,
THE B-52s
, etc. If you missed the '80s the first time around, then think
LADYTRON
,
STEREO TOTAL
or
THE POLYSICS
. While real-life airlines stagnate and fizzle away into bankruptcy, PST Airlines' stock continues to rise as the general public catches onto the New Wave-Punk hybrid these kids pioneered back in their CAUSEY days. It's time to cash in your frequent flyer miles, baby!!